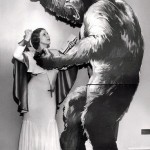 As unpleasant as it is, we've all met them.  Those rabid, downright hostile parents claiming vaccines are destroying our nation's youth and deteriorating the health of children for generations to come.  Of course, we listen to the CDC, the NIH and the Department of Health and Human Services.  We listen to Matt Lauer, Andersen Cooper, Dr. Oz, Nancy Snyderman and just about everybody who is ANYBODY on TV!  We know these poor misguided parents, as wrong as they may be, need to blame someone for their children's various conditions.  They will point out time and time again that America, despite being "the Greatest Nation in the World" laments a childhood mortality ranking of 38th on the world stage  (according to WHO statistics).  Meaning, more kids live to see their fifth birthday in countries like Poland and the Czech Republic, than here in America. While we don't know why this is, we know that despite being the most vaccinated nation in the world, this dramatic rise in chronic illness has nothing to do with vaccines.  Now it is more important than ever for you to protect your mind and the minds of your friends and family against the ridiculous propaganda these unstable celebrity-following parents intend to proliferate.  Please print this off and keep it handy for those uncomfortable times you are confronted with their unwelcome opinions.
1)    Vaccines shed.  This means oftentimes they cause the very illnesses they are designed to prevent.  So, if you get your kid the flu shot and take him on a playdate with your whacky anti-vaxxer friend she is going to go on and on about how her kid is probably going to get sick because of what you've just done.  She's going to scream at you like the whackabilly banshee she is for not reading the package insert. Seriously, who has time for that? Just listen to your doctor and skim that Material Safety Data sheet his nurse gives you.  Says right on it how rare the bad things that can happen really are!  Your nutty friend is going to claim the flu shot has never been proven clinically effective but yet carries all sorts of devastating side effects.  You are better off just not mentioning it to her.   And when your child subsequently becomes ill from the shot, and you take him into emergency care and they administer another vaccine to "minimize the symptoms" that is also information better kept to yourself.  Your fringe friend will talk about how you just gave your kid a buttload of Thimerosal.  Which we all know has been taken OUT of the flu shot.  Just ask your doctor!  He will tell you because that is what his smoking-hot pharma rep told him!  Just trace amounts of mercury Mr. Man!  Wink, wiggle. If the opinion of a big mucky-muck doctor isn't good enough for you, go look up the lot number of the vaccines your child was given.  If it is still in there (which we are pretty sure it isn't) you will have a really hard time calculating exactly how much your child got.  Even if you do the math. . . and it seems like, you know, twice what the EPA recommends for a man weighing 225lbs. . . let it go.  That stuff goes right to the brain tissue of a developing infant or toddler.  There is no way you will be able to confirm or deny if they got enough to cause neurological damage.  Standard blood, urine and hair tests will not reveal the truth. And I mean, why do you need to know?  The important thing is you did your duty for the herd!
2)    Hepatitis B, diphtheria, pertussis, tetanus (DPT, DtaP), poliomyelitis, measles, mumps, rubella (MMR), varicella, and  Hib DO NOT CONTAIN ABORTED FETSUSES.  Let us think for just a moment about how ridiculous that is! I repeat, these vaccines DO NOT CONTAIN ABORTED HUMAN FETUSES no matter what those relentless anti-vaxxers tell you.  What they do contain are special ingredients, labeled WI-38, RA27/3, and MRC5 which are actually grown on human diploid tissue that was taken from aborted human fetuses.  Very different.  How could you fit an aborted human fetus into a little vial when you already have so many viruses and adjuvants to contend with?  So, yes, the tissue of aborted fetuses, containing their specific DNA which has never been tested for long (or even short-term) effects is in those shots.  When you vaccinate a child with these shots you are injecting the DNA from another human being into them.
3)    Vaccines saved the world from infectious disease.  PERIOD.  End of story.  You never, EVER want to engage an anti-vaxxer on this one.  They are going to come at you with all kinds of hard to understand science, medical and historical data.  Some of these nutsos walk around with binders full of their kids labs just to prove their point. They are going to spout off about modern sanitation and clean water.  We all know that, if Bill Gates was not vaxxing those poor babies and their mommies in Africa, the diseases they would be carrying back to the village where they drink the same water they piss and defecate in it would be 100 times worse!  This is when you know it is time to just throw in the towel and say, "Hey, anti-vaxxer, live and let live.  You say tomato, I say tomaht-oh!  You say scientific theory, I say conspiracy theory!" You really haven't a leg to stand on here because technically there is no proof that vaccines eradicated polio or any other infectious disease. If you delve into actual data, both medical (studies) and political (propaganda), you find that message has been repeatedly asserted by those who profit off the sale of vaccines.  You find that the inventors of most vaccines are silenced when they discover the end-result of their research may be doing more harm than good.  See Dr. Jonas Salk, polio vaccine and Dr. Diane Harper, Gardasil for examples.  But, that is really neither here nor there because, THE Dr. Nancy Snyderman told us all to "get (y)our damn flu shot!"  She would know, right?  She is a TV doctor!  Not just anybody can be a TV doctor.  You have to be able to read press releases, endorse products, and talk about special pills and drinks that can take you down two full dress sizes in five days to be a TV doctor.  Very, very serious stuff. So when these anti-vaxxer whackjobs come at you with their scientific studies just remind yourself, you can't teach stupid.
4)    The typical non-vaccinating parent has a master's degree and resides in a dual-income household earning 75K plus annually.  Whatever.  Prove it.  I know lots and lots of low-income parents and uber-rich people who don't vaccinate.  I know, interracial couples, gay and lesbian couples, single parents, engineers, DOCTORS, scientists, entrepreneurs, restaurant workers, professors, artists, garbage collectors, teachers, actors, speech pathologists, iron workers, phlebotomists, podiatrists, truck drivers, gardeners, chefs, data analysts, oenologists, Southeast Asians, African-Americans, Amish, Mexicans, Irish, French, Latinos, Portuguese, Germans, Ethiopians, Chinese, American Indians, Russians, Moroccans, atheists, polytheists, Wiccans, Catholics, Buddhists, Lutherans, Orthodox Jews, Hassidic Jews, Muslims, Baptists, freaks, geeks, and Greeks who do not vaccinate.  Don't let the anti-vaxxers fool you into thinking it's just the super-educated upper-middle-class folks who don't vaccinate. Many people from all walks of life, do not vaccinate.  I am pretty sure the only common thread among them is that they can read.  They mistakenly think they can just pick up a vaccine package insert and read it without a doctor explaining it to them.  Out of curiosity I did this once.  I read the insert on the Prevnar vaccine. The first paragraph of the first page of several pages of adverse reactions told me, ". . .The most commonly reported serious adverse events were in the 'Infections and infestations' system organ class including bronchiolitis (0.9%, 1.1%), gastroenteritis, (0.9%, 0.9%), and pneumonia (0.9%, 0.5%) for Prevnar 13 and Prevnar respectively. There were 3 (0.063%) deaths among Prevnar 13 recipients, and 1 (0.036%) death in Prevnar recipients, all as a result of sudden infant death syndrome (SIDS)."  Now, of course I freaked out because my child suffers severe, chronic gastroenteritis which may ultimately lead to the removal of a portion of his intestines.  But, thankfully I took this insert to my doctor and he set me straight.  First off, anybody can get gastroenteritis.  It is very common these days. More and more kids are put on maintenance medications they will be on for life to help manage their severe bowel disease. Unlike vaccine injury, bowel issues in kids are not rare.  He also put my mind at ease about the babies who died from Prevnar too.  Kids die from SIDS after vaccination all the time but it's the SIDS, a word that describes unexplained death in an infant, not the vaccination that kills them.  Sadly this happens in older kids too and it's called SUDC Sudden Unexplained Death in Childhood.  Many parents who do not understand how safe vaccines are think they are to blame when a child dies or falls into a coma so soon after their boosters. They will claim anaphylactic reactions, seizures, angioedema, peripheral neuropathy and Guillain-Barre syndrome occurred because of the shots, when in reality, all those ailments are really just unexplained. Thankfully, my doctor was able to explain away all this disturbing data so I could continue vaccinating in good conscience.
5) Last and most important. . . most anti-vaxxers used to be you.
~ the Rev 
To read more blogs by The Rev, Click Here.