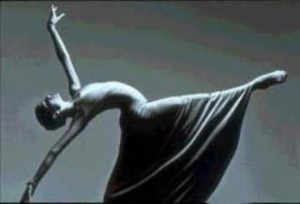 The heavy-bottomed glass slips from his grasp falling straight to the floor, smashing into a million pieces. As the glass hits the ground, water bursts from it like a geyser, spraying droplets all over the kitchen and all over her.
"What happened? What happened?" I scream as I rush to the kitchen, worry and panic rising in my voice.
"I am sorry, Nana. I am sorry," my son keeps compulsively repeating in his overly anxious voice.
She remains her usual calm self; her eyes give nothing away, but I can still read exhaustion all over her face. We are both drained. I am worried by this sudden return of OCD behaviors, irrational fears, and night wakings. I can sense the return of yet another PANS flare.
I remember this day like it was yesterday. It had already been a long and difficult week, which we know all too well on this journey . . .
As I entered the kitchen, I could see she was exhausted too. I tried to explain to her, as I always did, exactly what my son was experiencing at that moment as if it was the first time she was meeting him. This is something I did regularly in an effort to help reduce the tension. With my usual justifying voice I stammered, "You know, Nana . . . You know it is not his fault. You know, right? He did not do it on purpose." I kept repeating myself, blinking back my tears. "You know that, right?"
"I know . . . I know. I know," she replied walking straight towards me. She held her face forward with a steady gaze and an undeniable air of suppressed sadness. It was palpable.
As if she had always wanted to, but never dared, she suddenly stopped. With tears swimming in her eyes, she said, "It's okay to cry."
She had finally let down her guard and tapped into vulnerable territory, "It's okay to cry. I know. I know how much sadness you are holding in your heart. I know the sleepless nights. I know the anxiety. I know the heartache, the grief, the good, the bad, the ugly."
"I KNOW it all and it is okay to cry!" she kept saying as she sobbed.
We both stood there in silence for the longest time hugging each other, sobbing. It was the first time in four years that we both allowed ourselves to lower our walls and allow ourselves to cry in each other's arms. She allowed herself to let go and cry for the numerous times she had had to hold it together. She too had been deeply touched by our tragedy and the tragedy of millions of other children around the world.
Nana, as my children like to call her, came into our lives when I least expected it. Thanks to a series of brilliant coincidences (although, I must admit that I do not believe in coincidences), a very reliable source referred her to us. I remember the day my husband picked her up at the train station and brought her to our home. Although her face was ageless, I suspected she was reaching her late forties. The expression behind her eyes gave away the many years of hard work she had endured in her life. She had a round face with a defined, slightly pointed chin and a sturdy jaw line. Her dark eyes were small and spaced evenly, and she kept her mouth closed in a thin, straight line. Her hair, naturally black, hung straight down into her chin. She was a woman of very few words. I can vividly remember my son cautiously looking at her our of the corner of his eye, wondering who this stranger was.
Over the years that she has been with our family, she has become a Thinker. I have seen her skepticism turn to cautious curiosity and then finally change to realizing the truth. Once she did, there was no holding back. She wanted to learn about everything. It wasn't that she didn't believe that our son's behaviour was medically based back when she started, but, once she was living it, the truth was undeniable. It is really extraordinary to witness a soul blossom into the personality that was always meant to be. While we all work hard to make our children's lives better and try our very best to bring them back to health, only the parents, the caregivers, and the grandparents are able to really appreciate the magnitude of the ongoing miracle that is unfolding.
Our son has grown so much since that first day. He has gone from the toddler who constantly ran around the dining room table to the boy who constantly asks questions , shares secrets and wants to interact with his Nana. They have become the best of friends. She has witnessed this extraordinary transformation.
Nana became convinced that treating underlying medical conditions is the only way to make our children better, because she witnessed our son's transformation from the trenches. She was there at the start of every new protocol. She watched him slowly come out of his shell and become more and more verbal, more and more social, more and more the boy he was always meant to be. As she became convinced, her knowledge base grew. She learned every dietary protocol's rules inside and out and has become my right hand and my most precious support. She has read The Thinking Moms' Revolution book and shared it in her community. She has led new moms and moms-to-be to our blog. She has become a full-blown Thinker, and she is armed with powerful knowledge for the next person whose path she will cross. I know she will continue to spread the truth. Our truth.
Nana has been the unexpected gift of this journey. She came into our lives when I did not know where to turn to for support and when desperation was at its highest. As Goddess said, "It takes a village." With my parents abroad and my husband away weeks at a time, Nana has been my village.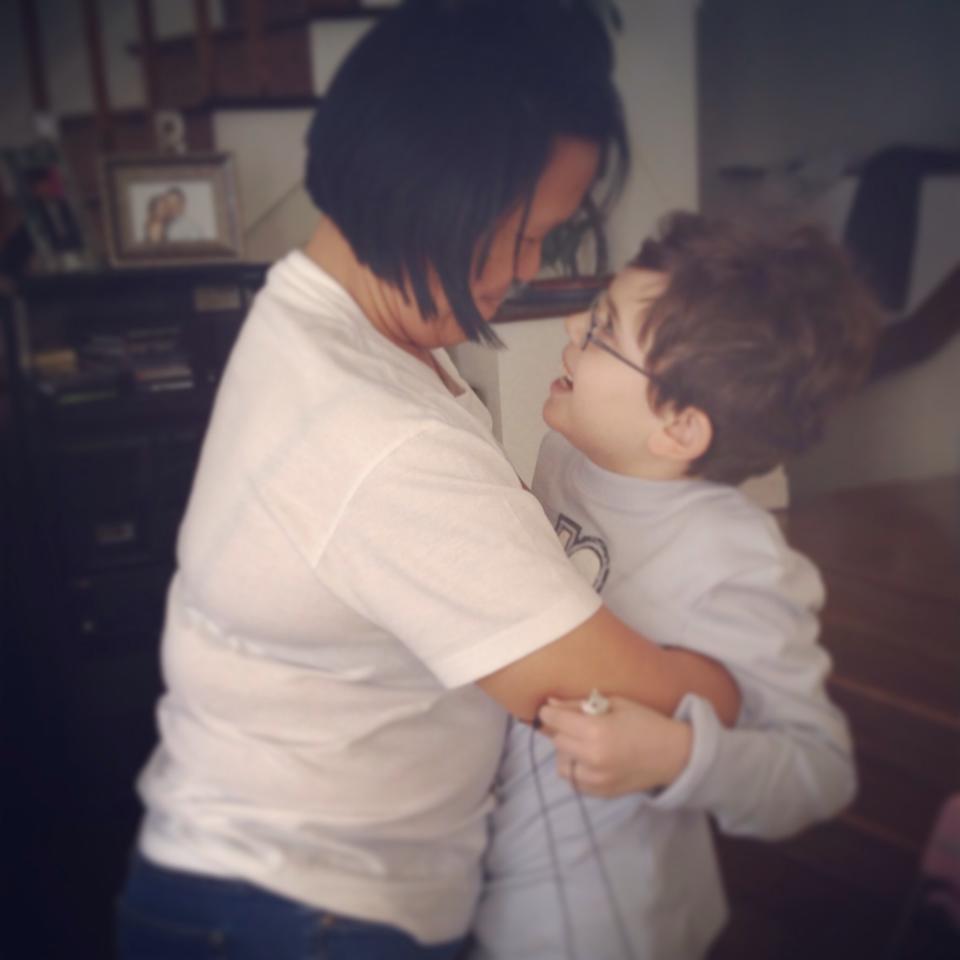 I have never written about Nana because I have felt a little uncomfortable. I realize how lucky we are to have had her in our lives. Out of respect for the families who have no support, for the single moms who are raising their children with no help, out of discretion, I have always kept my mouth shut. But today, I feel the need to honour the one person who has been here walking beside me. I wish to thank her from the bottom of my heart for her willingness to go the distance, for her loving demeanor and for her work ethic. I want to thank her for always getting things accomplished with love and dedication. She has gone above and beyond for my family and has taken pride in all that she has done, and for that, I will always be grateful.
Tomorrow she will leave to begin a new adventure. Soon she will be reuniting with her own family whom she has not seen in over seven years. So farewell my friend. We will meet again. We do have a few coming "Rendez-vous": There are so many of my son's celebrations and victories to look forward to.
I know she will not want to miss any of them for the whole world.
~ Prima
For more blogs by Prima click here.