April 27, 2017
Please welcome the newest TMR blogger,  "Ruth," named after the Biblical Ruth.
What Happened to My Son
The most precious gift I was given is a son who survived his vaccines, but had a fever of 105, and woke up and could no longer speak, look anyone in the eyes, run, eat most foods, or play with others.  He suddenly started opening and closing all the doors in our house, couldn't bear to be in a room that I wasn't in, became terrified of baby dolls, and couldn't stop throwing rocks and sand into water.  I thank the Lord that I worked at a major National Health Institute at the time with a bunch of biologists, MDs, toxicologists, chemists, and geneticists.  We all shared a preschool where all our children were cared for and formed friendships.
These co-workers were my friends.  They were so kind, they invited me to all the seminars and meetings that they thought might help me help my son.  They kindly listened to me tell my story, and treated me with respect when I said "my son was vaccinated and got regressive autism."  In fact, at the time, the Interagency Autism Coordinating Committee said they wanted to figure out what the connection was between vaccines and autism.  Unfortunately, they no longer seem to be exploring that question, which is a mistake in my opinion.
In my blogs, I'll tell you how to navigate "regressive autism," which turned out to be pediatric autoimmune neuropsychiatric syndrome (PANS), or autoimmune encephalopathy (AE) in my son.
The First Days
If I could rewind the clock, there are a few things I would do differently.  The first few days after my son disappeared, I discovered a few things that surprised me.  Below are the pitfalls I fell into, what I learned, and how you can avoid them.
1. Your New Adversary You Thought Would Help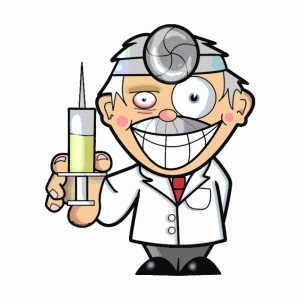 Your pediatrician immediately becomes your adversary because they're afraid you're going to file a claim at the Vaccine Injury Compensation Program, be successful, then sue them. (Editor's note: at this time there is only one autism-related vaccine lawsuit alive in the nation's courts.) Go in and get a copy of your child's records including notes by nurses and the vaccination records before you tell your pediatrician what happened.
Yep, sad but true.  My son's pediatrician deleted the record of the vaccine he had administered to my son, told me the 105◦F fever was normal, deleted the record of the hospital notifying him of my son's fever, and of course told me that vaccinations don't cause autism. All of those things are falsehoods. I have talked with a few nurses about what the pediatrician did and was told there's a saying in medicine: "If it's not in the chart, it didn't happen." If you look at Vaxxed videos, they often say there was no record of the vaccine being administered when they asked for it.
If you fell into this trap, there are a few things you can do to get out. You can tell a nurse to enter on the chart that the vaccine was administered and note it as "mom-reported" on the chart. You can also call your insurance company and see if the pediatrician filed for payment for the vaccine. Also, I think all states now have vaccine records that are kept at the State Department of Health; it's possible the doctor or nurse reported the vaccination there. Finally, check with your child's school or preschool. Often, pediatricians fax records of vaccinations to them without even talking with you about it.
2. You Might be the Only One Who Noticed Your Kid Could Talk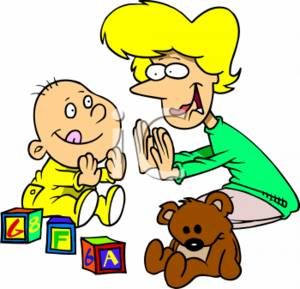 At the age of two, it's possible that no one knows your kid can talk but you. I tell all my friends with toddlers to take video of their kid talking. When I told the pediatrician my son hadn't said a word for a week, he told me my son had never talked and wasn't any different than he was before.
We're so busy being a wonderful mom, wrapped in an insular world with our beloved, that we don't realize no one else has a relationship with our little one like we do, including our mate and our child's preschool teachers. I seriously think that's why Big Pharma created "Every Child By Two" to push all those vaccines before the age of two.
3. People Will Tell You a Lot of Reasons Why Your Child is Fine
No one wants to be the one to say "Something awful has happened to your child."
It's easy to dismiss a parent who says their toddler lost speech and eye contact, quit eating most foods, and became obsessed with trains, or cars, or planes, or doors, or water, or ____–fill in the blank.   Some of the things people told me in those early days were NOT HELPFUL.  Things like "All children lose some words," "He's just too busy looking at other interesting things in the room," "All kids narrow their food choices at that age," "All little boys love trains," "If he lost skills in one area, it just means he's working on another," and "If he stopped developing a skill, to focus on something else, it's natural for him to backslide some." If you think something's wrong, go with your instinct and push back.  Any time a professional justifies something that concerns you, it means they don't know what's wrong and can't help you. Go see another doctor until you get help.
4. You Will be Filling Out Lots of Forms
Someone will ask you to fill out a form. Answer based on what your child can do at that moment.
When your child loses skills, and you're a proactive parent talking with professionals immediately afterward, ultimately you will come across a form.  You will typically be told to answer based on the last two months.  Do not follow this advice; answer based on the new status of your child.  If you answer based on two months ago, when your child could do stuff, the form will not show any problems and it could be used against you later in court when the government's lawyers try to say your kid wasn't hurt by that vaccine because, according to your own answers on that form, he/she was fine weeks or a month after the vaccine.
5. See a Neurologist; Skip the Psychologist
Psychologists simply observe behavior and have you fill out tons of forms. They're good for documenting your child's status, but you need a neurologist if you want to figure out what happened and how to treat your child.
Most people don't know how kids get diagnosed with autism. There's no blood test for that; it's a form. Your toddler didn't stop talking to you because he or she is mad, which is what my son's pediatrician suggested. Your toddler now has a very serious brain disorder that may be permanent. If it's PANS and you don't treat it right away, it may be permanent. Get to a neurologist and bring with you printouts from Moleculera Labs. Insist they test for autoimmunity to neuronal structures, and ask for a steroid and IV Immunoglobulin. If you haven't already, change pediatricians to get the referral.
My son's pediatrician failed to refer my son to a neurologist, pushed us off on the Child Development Service Authority, and psychologists. That meant he didn't get treatment right away which made it difficult to treat him later. If your toddler loses speech and eye contact following a vaccination, psychologists don't know how to help you and can only tell you that you have a problem. Plus, if you get an autism diagnosis from a psychologist, it seems to make it harder to get a neurologist to take you seriously. If they do help you, they're now the one saying a vaccine gave your kid autism and will be inviting the scorn of their peers. I ultimately saw more than twenty specialists with my son before I found the one who had answers, and to this day, that doctor gets upset when I mention the vaccine was the trigger, gets angry when I put it in writing, and might even drop my son as a patient if this blog crosses their desk. So we must all remain anonymous.
If you are here and your kid just quit talking and lost eye contact after a vaccination a few days ago, get to an emergency room, insist on seeing a neurologist with experience in neuroimmunology, and ask about an IV steroid and high-dose immunoglobulin.
6. Your Health Insurance Company Will Lie to You
Most health insurance companies have written into their medical policies statements that say IV Immunoglobulin isn't medically necessary for autism, ADHD, and PANDAS.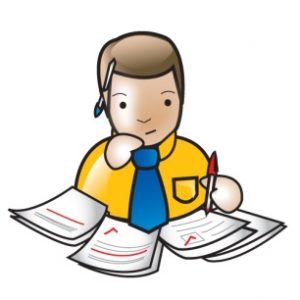 I have heard that United Healthcare does cover it for PANDAS. I know multiple people for whom Blue Cross Blue Shield has covered IV immunoglobulin (IVIG). It's considered "not medically necessary" in the policies because the insurance company does not have to cover treatments that are "not medically necessary." But they're covering it for the people who argue with them enough. They leave the medical policy document up there to deter you from seeking treatment because it costs about $20,000 for just the first treatment.  Hire a lawyer and go to a PANDAS doctor with experience.  The insurance company doctors quit arguing with a few of the treating doctors who specialize in PANDAS because their patients have already had this fight and hired lawyers. These doctors do what are called "peer-to-peers" where your doctor gets on the phone and argues with the insurance company doctor.
7. Expect to Have to Do Multiple Treatments for Vaccine-Induced PANS (Regressive Autism)
Reversing the immune dysregulation a vaccine initiated could take years.
In regressive autism, PANS, AE (choose your label), the vaccine antigen creates memory immune cells that are on the lookout for that pathogen. Other vaccines that are co-administered create gaps in the endothelial cells that line the blood vessels in the brain and keep the blood and brain separate. So now your own immune system is accessing your brain and mistaking it for a pathogen. Yes, that's right, there's stuff in your brain that is identical to the pathogens the vaccines are designed to create immunity to.
There is an emerging body of work around the idea that a leaky gut with bad gut bacteria that create harmful metabolites establishes a background against which an immune challenge, vaccination in my son's case, then causes the sudden onset of PANS. This is a pretty good explanation, but I suspect there could be a variety of backgrounds against which the immune challenge could create the conditions for PANS.  I think there may also be a variety of immune triggers, but in my son's case, it was a vaccine.
8. If You Missed the Boat and Didn't Figure It All Out until Now, There's Still Hope
It's never too late to treat an autoimmune disorder.
My son suffered with this disorder for six years and still responded to IV immunoglobulin and steroid. His progress has been up and down. He would make gains with the treatment, then backslide over the next four weeks until he got another treatment, but he usually ended up better off than he was the month before. We also went through periods where he seemed to get better in some areas, but backslide in others. We're glad we stuck with it because he's doing amazingly well now. His handwriting is fabulous, he's having thirty-minute conversations in busy, noisy places, passing spelling tests just like his classmates in his K-12 IB Program school (that's the toughest curriculum out there) and reading.
What to Do if You're Feeling Overwhelmed
If you're feeling like this is too much info, bookmark this blog and come back to it and reread it.  Sometimes it will help to put into perspective things you experienced already so that you can understand their context better. Also, know you are not alone. There are lots of us out there helping our kids make their way out of this mess, and we're sharing what we learn with you and will bring you along with us.
Finally, there are some songs that have really spoken to me and described how I felt at different times along the way.  I know you have dreams of getting your little one back, hold onto them. I don't know your future, but there's hope.
~ Ruth
About the author: When the Lord was handing out gifts, he made Ruth smart. She can't carry a tune, doesn't swim well, stinks at art, and wishes she weighed 40 pounds less and had blonde hair, but she doesn't. He gave me the gift of intellect and an analytical mind, enabling her to score in the 99th percentile on the Graduate Record Exam (a test they give all grad students before going on to advanced degrees). She turned that gift into a Ph.D. and a decade of experience in environmental health and public policy.  She also has a son with PANS and is happy to share what she's learned along the way.