April 2, 2016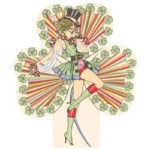 Tonight we witnessed yet another watershed moment in the history of our movement. At each twist in the wind, we are propelled and re-energized to share the truth with the world. It has been impossible in the last 18 months to get mainstream media or the government's attention to an issue that is arguably one the most important of our time; that in August of 2014, Dr. William Thompson of the CDC admitted that he and his colleagues had committed scientific fraud and covered up crucial evidence linking the MMR to autism 10 years prior. But that just changed tonight.
The movie Vaxxed was screened tonight amidst so much controversy and media bashing that it's a wonder the play button was ever pressed. But thankfully the Angelika Film Center stood up for freedom of expression and ultimately the First Amendment.
Anyone who has been following the CDC whistleblower story from the beginning will be familiar with the premise of this film. We have covered it at TMR and have supported many other groups' efforts to try and get media exposure for this story over the last 18 months to no avail. The reason for this is set out in the film. The facts are there and it's difficult for anyone to dismiss them, although we implore the public to call for this issue to be investigated thoroughly and completely.
If the world finally starts to question these facts and dig deeper into this story, there lays before the CDC an unimaginable crisis. It will not only shatter the foundations of the entire government of the United States but the medical establishment of every country around the world that has relied on this 2004 MMR/autism study to "debunk" the myth that vaccines cause autism.
This seemingly fraudulent message has been perpetuated by the pharmaceutical industry through subversive media tactics, by embedding themselves in the very fabric of our universities, medical establishments, and government to the point where the whole world should be collectively pointing at the CDC and shouting  that "The Emperor Has No Clothes – Look!" It is one massive, giant corruption that is nothing more than old-fashioned hoodwinking.
We are up against an industry that enjoys a liability-free multi-billion dollar bounty, guaranteed by federal and international government-subsidized vaccine programs. It's truly unimaginable that a few parents and a documentary film crew could destabilize it. But, I do believe that's what we're witnessing.
Perhaps it is premature, but in the last few days we have seen a slight shift in the media paradigm with headlines such as "Documentary reveals link between vaccines and autism." Fox reported on this from a balanced viewpoint, and we are seeing more balanced statements or open-ended comments from journalists. Even hearing Bob Wright talk about vaccine injury instead of trashing the film was noteworthy. He acknowledged on national television, the existence of the vaccine injury compensation program and the fact that it pays out $100 million a year in damages. It's a shift away from the usual dismissive narrative such as CNN's: "Some people don't hear this well, vaccines do not cause autism."
The film is emotive yet factual. The evidence is laid before us in four evidential "exhibits." It is incredible in its portrayal of the timeline of events to the point where you have to ask "how much more evidence do you need?" In an interview after the film, Del Bigtree said "How do you walk away from what you just saw?" Unbeknownst to him, he is echoing exactly what parents in this fight face every day. We want to walk away, we want to leave it to the media, congress, whomever . . . but we can't because we are the only ones shouting it from the rooftops. We are the only ones who are bearing witness to this story while the rest of the world is still admiring the fine silk cloth on the Emperor's tunic.
Del Bigtree's interpretation of what has happened is crucial in this movie as he brings a new perspective to this issue. He is a very mainstream filmmaker and producer. He understands the magnitude of this story and the ramifications of what bringing forth the truth will have, on a personal level and politically. He understands that he had no choice but to leave his successful and lucrative career producing the award winning TV show 'The Doctors', in order to tell this story. That's both fascinating and exciting. Very few have the courage or the stamina to do what Del Bigtree has done, and we owe him a great deal. Although, having listened to him in interviews, he, like Andrew Wakefield doesn't wish this to be about them; this is Thompson's story.
Dr. Andrew Wakefield tells his version of events in a clear, concise, and perfectly pitched way and lays out some interesting facts about his involvement in this story, which has now spanned almost 20 years. It is hard to comprehend and this film could not cover it all, which is why he gave everyone who attended a free copy of his book, Callous Disregard, so that people would be able to hear his side of the story. He's a man of integrity, and we must see past the sound bites in order to get to the heart of this issue. We must do the work.
The parents who tell their stories in the film are articulate and resolute in their utmost belief in what happened to their children. It's compelling and there's something undeniably honest in someone's testimony when they have nothing to lose or gain. They are telling their children's stories only so that others may be saved the same fate. There are thousands of similar stories, and they know it, we know it, and now the world will know it.
Del Bigtree said in the Q&A after the event; "What's really at stake here is massive; it's the health of our children, the health of our future . . . . If we can't ask these questions then we have to question the health of our democracy."
Ah yes, democracy . . . . What a wonderful thing.
~ ShamROCK
For more by ShamROCK, click here.