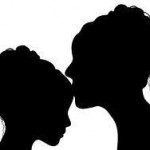 Who knew when I blogged about my daughter's horrific experience in middle school on June 20th that it would raise so many questions and stir so many emotions?  Certainly not me.
Many people were kind enough to take the time to comment on the TMR blog, various boards the blog was posted to, and through private messages.  Others reached out to my fellow Thinkers and asked them questions about why I handled things the way I did.   It became clear that I had some explaining to do.
I have to be honest, based on more than a few comments and questions, I felt…I felt…well… I was not sure how I felt.  For lack of better terms, I mentioned the term "bitch-slapped" in one of my groups.  It was through further discussion that Poppy made me realize what I was really feeling was judged.  Yup – that's the word – judged.
I realize now that without knowing more about our situation, my decision to keep my daughter in her current school seemed a bit odd, if not neglectful.  So here is a little glimpse into our lives based on the questions that were raised:
My daughter, who I adopted 10 years ago, is one of the few TMR kids that is not on the spectrum. Her diagnoses include Triple X Syndrome, Fetal Alcohol Syndrome (FAS), Attention Deficit Disorder,  Bronchiecstasis, Reactive Airway Disease, Seizure disorder, Sub mucous cleft palate, Lead Poisoning,  Auditory Processing Disorder,  Cognitive deficits, Digestive issues, Sensory issues, and significant speech, gross and fine motor delays.  She has so many similar issues as ASD kids that Goddess (who I knew from college) introduced me to the wonderful world of biomed, and to TMR – and here we are.
Unlike kids with Autism, private schools do not exist that specifically address the needs of kids with FAS or Triple X Syndrome.  She would have been sent to a school for Emotionally Disturbed kids where she did not belong.  She is interested in learning despite her disabilities and has a heart the size of Texas.  She did not belong in an environment with that particular population.  The other issue is that most private schools for Special Needs kids in my area are predominantly populated with male students.  Circumstances with my daughter's birth family have caused a lot of male related issues, so to put her in that environment was not optimal.  In addition, she needs to be around females if she is ever going to learn how to properly socialize with them.  Unfortunately, home schooling was not an option either since I am a single mom with a full-time job.
So, with limited options, we stayed and went on quite a roller coaster ride.  When the aide was a good one, things were awesome. When the aide was bad, things were awful.  She had one aide from September through January.  When that aide left for a full-time teaching position, the cycle of substitute aides began and things hit the fan.  The first meeting to address my concerns was on February 2nd and they continued (along with daily e-mails) until our final meeting two weeks before graduation. At each meeting, I was promised changes that ultimately did not happen. I would think things were getting better only to have the rug pulled out from beneath us. Feeling frustrated, I hired an advocate. After the first meeting the advocate attended, he stated how well it went.  He smiled and congratulated me for getting everything I wanted, and then was shocked when the school did not follow through AT ALL.  In the end, I definitely won the war and held them to the fire. Sadly though, it took months and months of fighting. Even if I had wanted her in a private school, it would have probably taken me the same length of time to fight for that.
Another consideration was that my daughter is 14 and has spent 10 years in the district. Prior to this year, I always felt as if the school was in my corner. We definitely worked as a team. At one point when things were particularly bad, I considered home instruction (where they would have sent a teacher 10 hours/week) but my daughter wanted to try to continue. At the end of 8th grade, the kids have a ton of fun events. She felt she had earned the right to take part in these events and wanted to be there to participate. She was right. To pull her out and have her miss those rites of passages would have been awful.
The final and perhaps most important reason I left her there was because of her amazing teacher.  All of my issues were with the administration, never the teaching staff.  I am attaching a link to a blog I wrote about him for Teacher Appreciation Day.
I can't imagine my daughter finishing the year without him as her teacher.  Not that I need to further justify his worth, but just another tidbit about Mr. Medina: after graduation, he gave both my daughter and me letters that he had written to us.  To my daughter, he was very motivational and supportive.  To me, he was extremely complimentary and thanked me for everything I had done for him.  He credited me for helping him to be a better teacher and was encouraging about my daughter's ability to be successful in life.  He made us promise to keep in touch and wants to be kept up to date on her progress through high school….like he needs to ask.  He was the cheerleader she needed.  He was the reason she survived middle school.  No matter how bad things were, I always knew he was keeping a keen eye on her.  Just think, if I had pulled her out, I never would have been able to take this picture of them on graduation day – and seriously – look how happy she is!!!!!!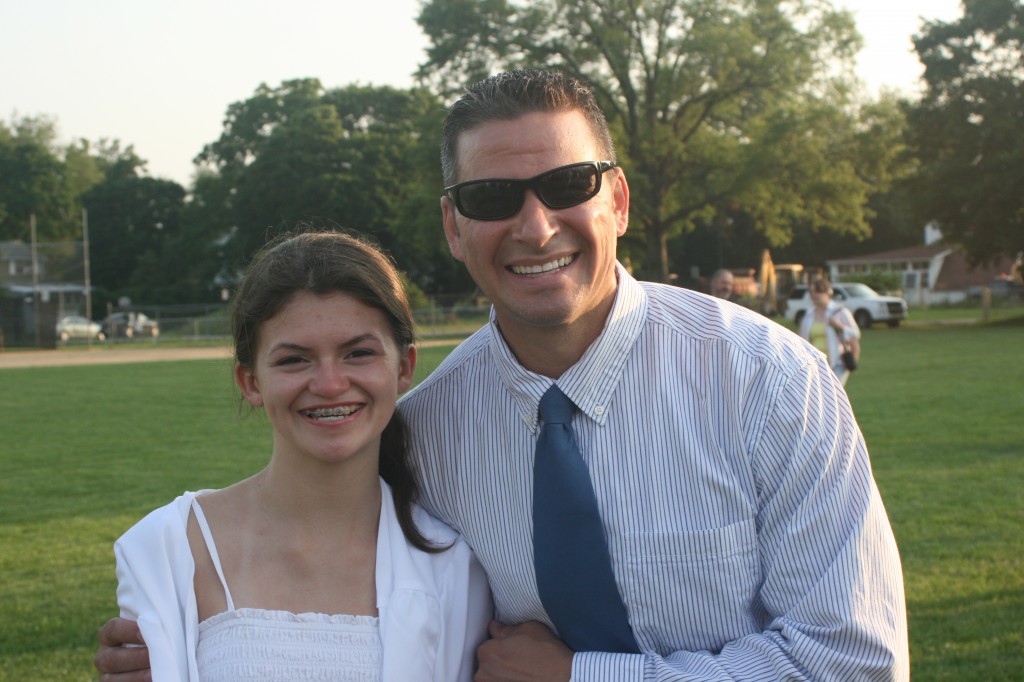 When it was suggested I write a blog to respond to questions about why I had made the decision to leave my daughter in a less than desirable school environment, I was not sure if it was necessary.  Whether I liked it or not, people would have opinions and even after reading this, people might still think I made awful decisions.  However, Dragon Slayer made a good point.  She said that by sharing more details about our story, I might just be reminding everyone that we never truly know another's situation and that there could be a powerful lesson in this.  We would not be here if we were not thinkers, so just maybe it is up to Saint to remind everyone to THINK before they judge.  What may seem like an easy solution to some is just not possible for all.  Let's just keep supporting each other and loving each other and THINKING!
xoxox
~Saint
 For more blogs by Saint, please click here