Finally! The moment you have ALL been waiting for. Hot off the presses – get your totally hot Thinking Moms' Revolution t-shirts and magnets!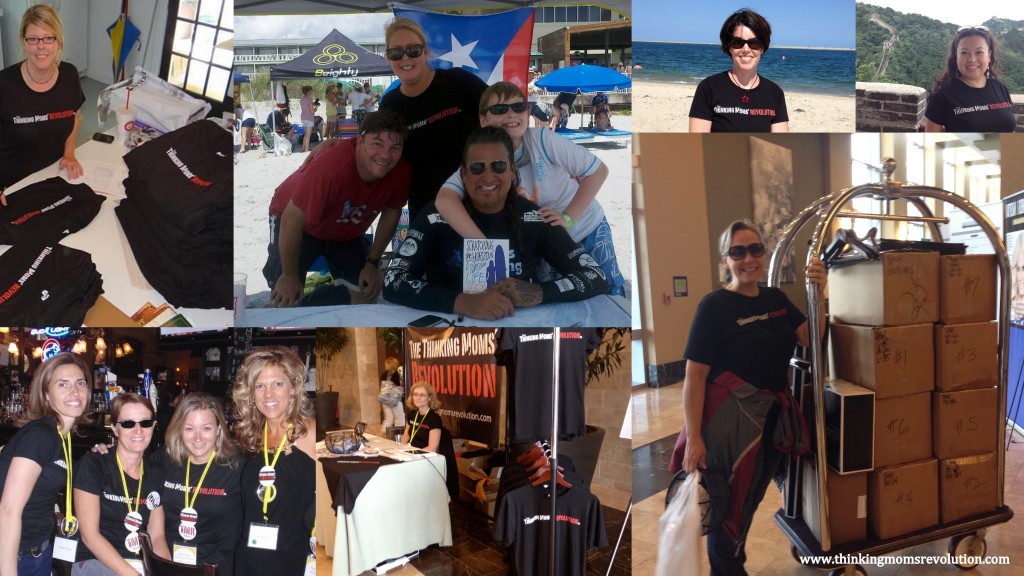 The stylish TMR T-Shirt lets people know you are using your noggin for something other than a cool place to rest your sunglasses!
Custom designed by Blaze and Princess, they are also a serious mood enhancer when you are calling insurance companies, doctor's offices and filing all that medical/school paperwork. Thinking Moms have also been known to wear them as a `warning' at IEP meetings, medical appointments and PTO functions. Great for accessorizing with your Thinking Hat, Bitch Boots or Truth Goggles!
Even our kids begged to wear mom's cool TMR T-Shirt. The t-shirts only come in adult sizes, but our little ones just love dressing up like mommy and daddy. Those super cute Little Thinkers are rocking it!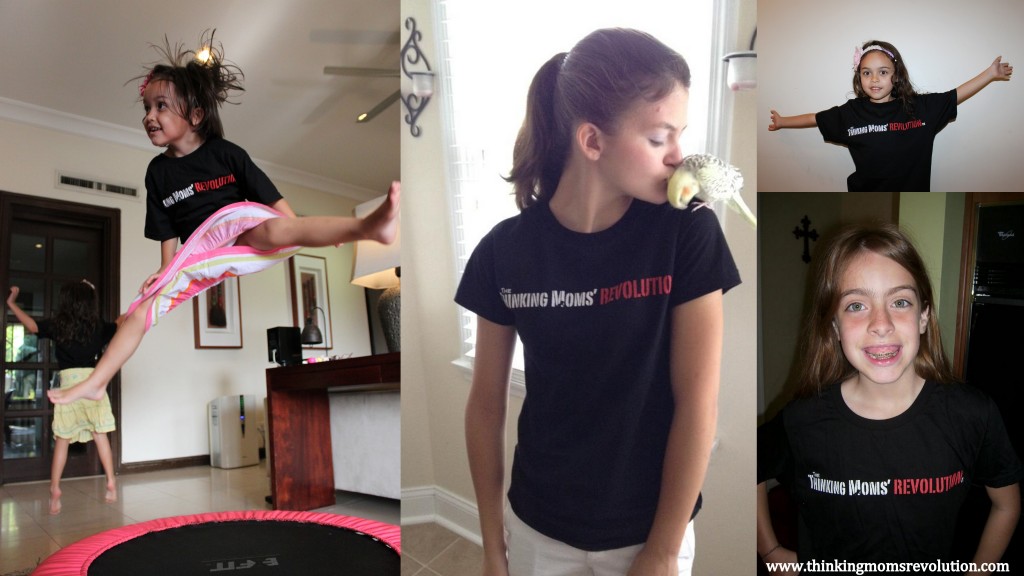 The TMR Magnets work on any metal surface – so feel free to get a couple. They are great for plunking onto your car and waking up the sheeple walking into the pediatrician's office or worrying the neighborhood about uprisings when you drop off your lovelies at school. Placed on your fridge, it can serve as a pick-me-up when you reach for the almond milk for coffee at 5pm, creating energy stores for medical research after the kids drop off to sleep (or for non-sleeping kiddos).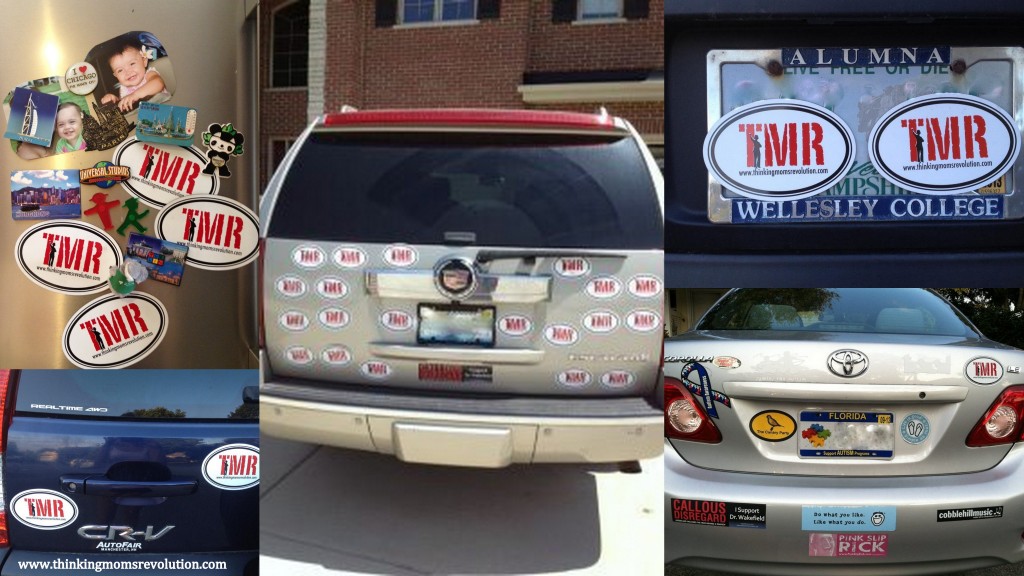 So far the TMR T-Shirts have been spotted in New England, England (is that old England, then?) and the Great Wall of China. Where will they show up next? Hmmmm….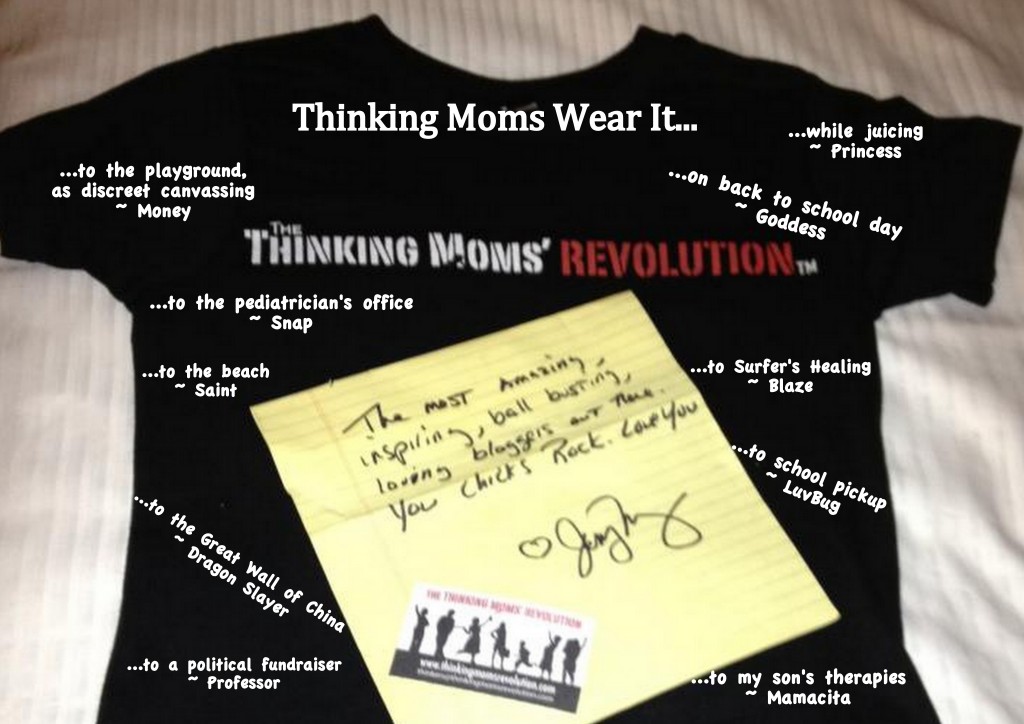 Please order two sizes larger than you normally order for t-shirts. These shirts run UNUSUALLY small. Just rip out the size tag when you get it so nobody sees that it's an XXXL. As one Thinking Mom said "I wear a size L. It's a little snug, but in a 'it does wondrous things to one's bosom' kind of way. Yet gives enough leeway to somewhat play down my muffin top."
Wear it, rock it, TMR it! Get your TMR T-Shirts and Magnets here now. Happy shopping!