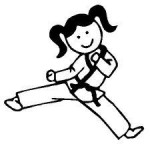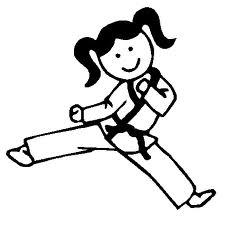 Last year I wrote quite a bit about my efforts to get my son into church. For a while I waited for the church I had been attending (alone) to make accommodations for my son, but once I started to feel like my church was less than enthusiastic about starting a special-needs program (or even just making an effort for my son alone), I decided to look around for another church where I could take him.
I would like to say we have found great success, but, in all honesty, I have completely given up.
I was so encouraged when I found a couple of churches in the area that really seemed to have a heart for special needs, and they seemed eager to welcome my son into their programs. The first church that we found seemed almost perfect. My son seemed to like it and the ministry workers were kind and loving and sincere. They accommodated my son's needs well and were very careful to try to teach him a little lesson each week. My husband and I were so thrilled the first week when we peeked in the classroom and saw our son working with a teacher calmly and happily.
So, what was the problem?
The problem is the same one we seem to run into everywhere, and I mean EVERYWHERE we go.
Food.
Junk food.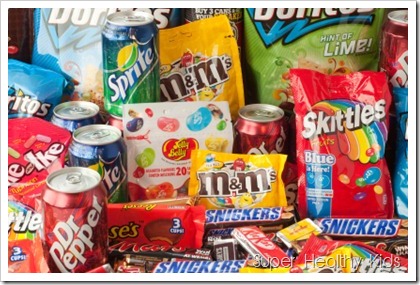 Now, I know that our country has a bit of an obsession with junk food, but the church seems to be one of the biggest offenders. At least down here in the South, they do! Seems we can't bring our kids to church for an hour and a half without them needing to have a snack. And if there is a child with a birthday, oh, look out! It's time for cupcakes! Or sometimes doughnuts!
I cannot for the life of me understand this practice. When I accompanied my son to "children's church" at my previous church, I would watch as all of the other children (who appeared neurotypical) were served orange food each week before the service started. Cheez‐Its, cheese puffs, or Goldfish crackers were the usual culinary treat, served alongside a cup of orange Kool‐Aid. The kids would wolf down their snacks, and then be expected to sit quietly and listen to a Bible story immediately afterwards. I noticed quite a few kids having a tough time sitting still during Bible story time, and they would get called out for their behavior. I felt bad for them. With what they had just eaten, it wasn't really their fault.
At the church that we found that was so good to my son, we thought we could manage it. We were careful to make sure to bring my son's allergen-free cookies with him each week. But as much as my son loves his cookies, he is curious about everyone else's cookies, too. They look like something he might like. So, he went for them. He would stalk and grab the snacks that belonged to the rest of the class.
Far more dangerous than my son's food sensitivities are my son's food allergies. He cannot have nuts and is also sensitive that foods that have been cross-contaminated with nuts. Two years ago we ended up in the ER after an anaphylactic reaction, and we still aren't sure about what food caused it. Because these processed foods that are so popular now are often made on the same lines and in the same facilities as nut products, we have to watch every morsel of food that goes into his mouth.

Add to that my son's autism, and things get even more complicated. He does not understand his allergy at all. He is completely unable to identify a food's potential to harm him. All he knows is that if a food looks good to him, he wants to eat it. And he will lurch for it, and he is FAST.
The church we were enjoying found that out the hard way,when he was able to seek out, grab, and shove a vanilla wafer in his mouth before anyone had even realized he had wandered over to the snack area. They called me and I had to leave the church service to go make sure he was okay. We had to check the label of the vanilla wafers to make sure there was not a danger of cross-contamination or a "may contain nuts" warning label.
On another visit a short time later, we found out that this class has a once-a-month birthday party, complete with brightly colored cupcakes topped with sprinkles. Now, if we know about this in advance, I can bring my son a safe cupcake, but it's not going to be brightly colored, and they won't have sprinkles. My son ADORES the brightly colored, sprinkled desserts. I have to steer him away from them every time we pass the bakery section of the grocery store. Brightly colored, sprinkled desserts torment my son because he can't have them. I hate it. I want nothing more than to give him what his heart so desperately desires. But he can't have them. They are poisonous to him. If they are made in a bakery, chances are they have been cross-contaminated with nuts. They could kill him. And even if they didn't kill him, they would certainly make all of our lives miserable for the next few days until they got out of his system.
This church is not the exception; it seems to be the norm. When we took our son to a special-needs VBS at another church over the summer, we were hopeful they would be more aware of the dietary issues that often accompany special needs. Apparently, they were not. My husband and I decided to accompany our son during VBS because this was a new church for us, and we were glad we did. They fed the same processed food as other churches, including Goldfish crackers and brightly colored sugary ice pops. All week, my husband and I watched them feed the kids these snacks, and then observed how behaviors went downhill after snack time. One child with autism in particular would behave fairly well in the beginning, but then after snack, he would bolt — making a beeline for any door he could find in the building. He would run circles, around and around the church, with several VBS volunteers either trailing behind him or darting in front of the doors to block him from escaping. He never did any of this before snack time.
It wasn't just snack time that was the problem, either. One of the art activities involved stringing popcorn — not freshly popped popcorn, but prepackaged, yellow-dyed, stale popcorn. We had to pull our son away from the art table and keep him from participating in that project, because, had he been allowed, he would have just shoved the popcorn in his mouth instead of stringing it, just like we observed another child doing. And no one stopped him.
So now, well, my son is not attending church anywhere. I hate to say we have given up, but it's the truth, I guess. A couple of weeks ago I mentioned to my husband that we should try to take our son back to that church that we all really liked, but just the thought of the food issues was enough to change my mind. I would love to say that I am gung-ho to be the trailblazer, the one who makes change happen, the one who educates and get things done, and as a Thinking Mom, I know that I should. But honestly, at this point, I don't have it in me. It's been a tough year for my family. I'm tired. I don't want to fight anything anymore. I'm tired of looking like the crazy, overprotective mom. I'm tired of being an annoyance to people. I would just like to go someplace that has the foresight to accommodate for food issues before my son ever arrives. I know that is selfish, but I can't help it. I've reached a place of mental exhaustion and I just want people to be thoughtful to kids with special needs and allergies without me having to demand it.
Food Allergy Research and Education estimates that 15 million Americans suffer from food allergies. It is now affecting one in every 13 children. Just like autism, this number is growing. In addition to this, there are many more children who have intolerance to certain chemicals in processed food, especially sugar, artificial ingredients, and dyes.
I want churches to understand food allergies.
I want churches to think about the effect junk food has on behavior.
I want to go to a church that doesn't feed any of their children junk food.
Is that too much to ask?
Love,
~ B.K.
For more blogs by B.K., please click here.