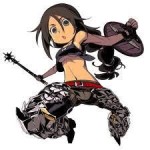 Spring is in the air, the trees are blooming and another school year is nearing a close.  You know what that means?  It's IEP time!  The feelings elicited by the mere mention of the word IEP can be either ones of anticipation and relief or anxiety and dread, depending on what kind of a school district you live in.
Going into our annual meeting this year, my feelings fell somewhere in the middle.  For us it was an up and down year school-wise.  There was a new speech teacher, the school nurse was out for half of the year and there were rotating nurses in every other day, the occupational therapist was replaced mid year and there was a head teacher change late in the year.  As you all know with kids on the spectrum, change is usually never a good thing.  My son had a very difficult time transitioning with all of these changes and had a not so good year as a result.  He seemed a little more anxious than usual.  I was prepared going into the IEP meeting that these issues were going to be discussed and a plan would be put in place going forward that would benefit my son the most.
My husband and I have been going to CPSE and CSE meetings for years now and are very familiar with the district's special needs personnel, so we felt this would be a very proactive IEP meeting.
Alas, that did not happen.
The teacher that had started very late in the year, and knew my son for a grand total of 2 months started the meeting.  She did her obligatory opening statement about what a sweet and wonderful person my son was, but the positivity stopped there.  What followed was a 15 minute discussion about my son's challenging behaviors and he was constantly frustrated during the school day with frequent meltdowns (of course these meltdowns were not a big issue until this teacher came on board).  She recommended putting him in a behavior classroom out of the district.  Sure, my son had difficulties this year for many different reasons, but she wasn't even willing to give him a chance.  It was the first time I was ever so disappointed in a teacher and our district.  Apparently, there was only a certain level of "special" she wanted in her special needs students.
She then asked my husband and I, "Where do you see your child?"  Apparently having dreams and goals for your child with autism is unrealistic.  In her opinion, we have to prepare them for their inevitable job at McDonald's while living an "independent" life in a group home.  Apparently my husband and I were preventing this from happening by not having every second of every day filled with life skills training.  You help him zip his coat and tie his shoes?  The HORROR!!!  You plan on having your son live at home?  UNACCEPTABLE!!
There were so many things I wanted to say to this teacher at that moment.  Goddess' blog popped into my head instantly.  I was floored at how judgmental she was being.  Didn't she know what I had envisioned for my child when he was born and I held him in my arms for the first time?  It wasn't having to take the handicapped bus to school with a nurse because of his seizure disorder and diabetes.  It wasn't having to struggle with sensory overload on a daily basis that caused him to act out in frustration.  And it certainly wasn't him needing a device in order to communicate with me because he is nonverbal.  These were things I never envisioned for him.
Where did I see my child?  I saw him running onto the school bus with his backpack and laughing and playing with the other kids.  I saw him experiencing the joys of being a child.  I saw him learning how to drive and going on his first date.  I saw him enjoying the world around him and taking part in it wholeheartedly.
Unfortunately, life didn't turn out that way for us so far, but that doesn't mean I still don't have hopes and dreams for my son.  So I help him zip his coat, wash his hair, or tie his shoes.  Does that make me a bad mom?  Of course not.  What I wanted this teacher to know was that above all else, my son knows that he is loved and life is meant to be enjoyed.  Yes, those skills are important, but laughing and playing are important.  Hugs are important.  Being a family is important.  Above all else, knowing that your life is more than just a label is the most important thing of all.   
~Savage