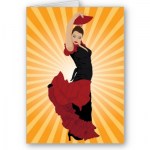 I've written helpful lists for other people before. My Autism Parent's Bucket List made the rounds on the internet a few months ago. I was inspired to write a much shorter list today. I created it with the help of my awesome sister who shares the same sentiments that I do, though for slightly different reasons. This list is for those people who post things on Facebook that really just irk me.
#1 – Posting this status on Facebook: Little Johnny is getting his shots tomorrow. 🙁
For the love of all that is holy, why do parents post that as their status? Would you ever post, "Hey, I'm getting my annual Pap smear tomorrow." Or, "Dude, I gotta turn my head and cough tomorrow."
No, you probably wouldn't.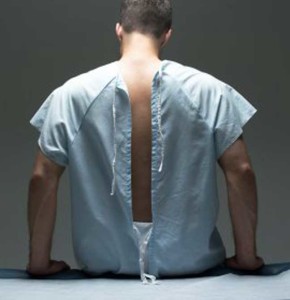 So why do parents insist on telling all their Facebook friends that they are willingly letting someone jab their kids with all manner of known neurotoxins? One of my theories is that the people who post that sort of stuff aren't 100% certain that they should do it. Another theory is that they are subconsciously admitting that they are scared shitless, and in posting that type of status, they are hoping their friends will give them permission to not get the vaccines. Alas, the more depressing theory that's probably closer to the truth is that they just don't know enough to know better. They are just going with the flow and following the schedule that has landed so many of us in the middle of this revolution.
If you are someone who posts that message, don't be surprised if I come along and post a whole bunch of reasons why not to vaccinate. The first one would involve the retelling of Ronan's story, which you should know by heart already.
#2 – Posting a picture of your kid in the exam room at a "well-baby" visit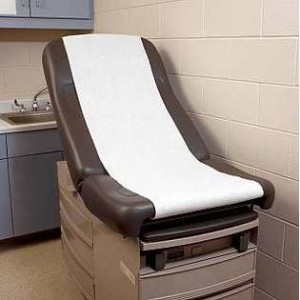 Why not post this? Four words for you: Post. Traumatic. Stress. Disorder. Seriously. It doesn't take much to bring me back to that bitter, dark time when I held Ronan down to receive his vaccines. Seeing your unsuspecting bundle of joy sitting on the crisp white paper of the exam table sends shivers down my spine.
And, hello! Privacy much? Would you want your mother to share a photo of your time in the stirrups during your Pap? Or while hanging out in your altogether about to be examined? Doubtful.
It's none of my business, but by publicly sharing a personal picture of that nature on my newsfeed, you make it my business. I will say that more non-autism friends post this sort of "memory" on their wall. I think they shouldn't. Why post a picture of your child mostly nude and about to be assaulted by a bunch of neurotoxins? Keep your private health care appointments private.
#3 – Asking this question on my wall: "Hey, Sally just spiked a high fever and is really out of it. She got seven shots yesterday. Should I be worried?"
Should you be freaking worried? Really?!
I just died a thousand times. Truly, I did. This sort of post is another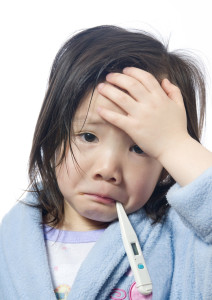 PTSD trigger with an added, 'Are you KIDDING me?' being screamed in my head as I bite my tongue to stifle an 'I told you so.'
But since I am all about helping people, of course I will walk you through your kid's adverse vaccine reaction. I will inform you of available detox protocols, and I'll steer you in the right direction should she need therapy in the future. Later, when you realize how betrayed I felt and how obtuse you were in the face of my son's living proof of an adverse vaccine reaction, you can apologize for making me want to beat my head against a wall. But first, we get to work to fix your kid.
#4 – Complain that your typical kid is doing typical kid things: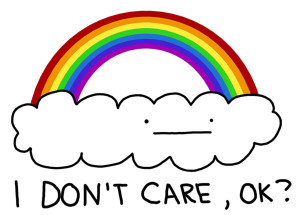 Oh. My. Gosh. FYI, you're not a martyr, nor are you the first parent to deal with kids who keep messy rooms, misbehave, or talk back.
Be thankful your kid can do typical things. Be happy that your kid can make and share their opinion, even when it counters yours. And realize this: at least your kid can talk. Mine is still in diapers. He cannot take care of himself. I may never get the chance to hear him say I love you. So keep your whiny self quiet, and count your blessings. Really, truly count them. You don't realize how many you have.
To the non-vaccine injury parent, this list may have been eye-opening to read. It may even sound harsh. I meant it to sound that way. Because if we are friends on FB, then you know that my vaccine-injured kid has gone through hell. Maybe some people haven't acknowledged it or think their kid will be the exception. I have news for you. I was in that same mindset. That kind of thinking didn't do Ronan or me any good.
I'm sure I could add a lot more to this list, but these will have to do for now. They are the ones that I've seen recently on Facebook and that have irked me the most lately. I hate that these types of Facebook shares irritate me so much. I don't want to be so ill-affected by them. But I can't guarantee that I won't hold back a comment or two if I do come across one. I may have to remind the person to clue in a little bit. I may also share obvious vaccine-injury warning signs my child waves right in front of their faces. Who knows? Maybe by speaking up, I'll help someone avert a similar post-vaccination journey like the one Ronan and I are walking. One can always hope.
~ Mamacita
For more blogs by Mamacita click here.