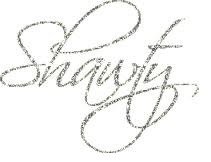 Travel can be very challenging for families with food allergies. The sheer logistics of transporting much of your own food can be daunting – the prep work involved, fitting it all into your car or plane – and then there is the cost.
If you are like me, you love hosting people in your home and making them feel welcome and loved. For most of us, that comes out in our cooking. I really enjoy preparing meals for guests and, other than special items that we just don't or cannot have in our homes, when we invite guests into our homes we are prepared to feed them for their stay.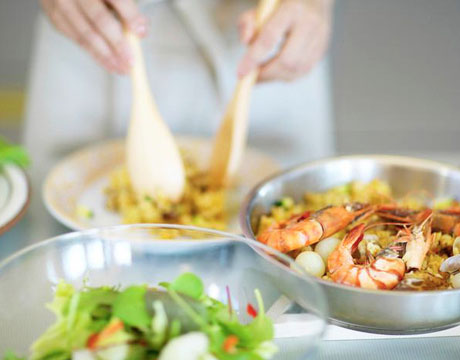 We understand that hosting guests with food allergies can be very difficult, and just this aspect alone can present a large roadblock when it comes to a family with food allergies even attempting a family trip. But there are things you can do to help to help make for a better experience all around.
1)     Talk with your guests ahead of time and ask about special requests. Chances are, you are going to be preparing many foods already that can easily be adapted. For instance, if foods need to be gluten-, dairy- and even grain-free, they can be as simple as a meat, veggies, and fruits. Not too hard, right? Just leave out the milk or butter when cooking and any cheese can usually be added on at the end for those who can tolerate it. But quickly running a menu by your guest can ensure they feel welcomed and not left on the spot to whip something up to feed their family members on short notice.
2)     If you volunteer to provide a dish, PLEASE make it allergen friendly. When you say "I will take care of XYZ meal" for us that means it will be something our family members with food allergies can eat. If you promise it, deliver. It puts us into frenzy mode and makes the individuals left out of the meal feel very isolated when they are the only ones who cannot eat what is being served and there is no substitute for them. And that does not mean "cater-to-my-every-whim-and-pleasure." That means be clear on whether we need to provide our own food. I speak for myself when I say I am HAPPY to provide my own dish, in lieu of what is being served, if I know it in advance.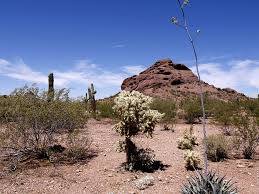 3)     Don't eat our food. I don't say this to be stingy or inhospitable. When I travel, I plan for the trip out, the duration of the stay and the trip home. That requires lots of planning, prep, cooking and storage. And I don't know if this is just my child, but it seems like getting in the car for a road trip is a cue to eat nonstop. While I always plan overages into my batch cooking, we cannot stop and get a substitute at the corner store or fast food place. We just can't. And there is a high level of stress in knowing that you may run out of food for your hungry child. It usually happens for us in the desolate area between Wickenburg and Yuma, AZ where the options are dirt and cacti. I typically prepare many things while visiting at someone's home which can easily and readily be shared, but some things I plan to have just enough of for the trip. Please be respectful of that and ask before helping yourself to an item. While there are many instances where any GFCF substitute would cut it if I run out of something, I really prefer to keep my children on their normal diet which has very few grains. The travel and change in routine throws them off enough, we don't need to add major dietary changes as well. And then there is cost in general of food while traveling. I try and bring as much with me as I can, including fresh fruits and veggies. Why? When we travel to other states, many times the food costs are higher. Can I get those foods there? Yes. But why pay more if I don't have to? I already have high costs because of special diets, compounded medications, supplements, doctor consults, the list goes on. So, yes, I will try and save a buck where I can.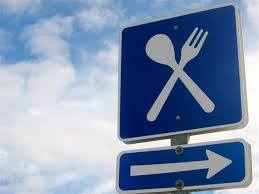 4)     Don't be offended if we rewash something. Cutting boards and sponges or washrags are top culprits for cross-contamination. We are not trying to be anal and over-the-top, but when you scrub down your mac-n-cheese bowl and I wash my child's cup out with that same sponge, the cup is contaminated. While most things going through the dishwasher are fine, we are not being neat freaks or intimating you are a bad housekeeper if we rewash just in case. Believe me when I say you don't want my child up at 2:00 a.m. screaming from a dietary infraction any more than I do or, worse, suffering an anaphylactic reaction and being rushed to the hospital.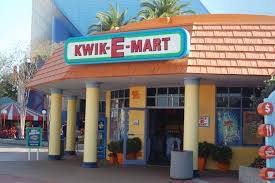 5)     Be understanding when we can't always make every function out of town. Because of the reasons mentioned above, it is extra hard to travel for our families. It just is. Most of the time, we do all of the cooking that we normally do at home but out of someone else's kitchen, and it is hard. We are exhausted after each trip. And while we love visiting, it is not always a relaxing time for us parents. Respect that, and don't take it personally. Meanwhile, come visit us! I can assure you I will have plenty of wonderful dishes that are sure to please.
Food allergy families are not trying to be pains in the butt, but many people just don't understand what daily life means when food allergies are involved, nor what cross-contamination is and why we can't use the same toaster, for example, once it has been used for bread with gluten. Yes, even that little amount matters. As a host, I know I want to make others feel at home when they come to visit, and many times hosts just don't know where to start when food allergies are in play. Having clear dialogue up front makes things easier and sets up expectations for both the host and the guest. As I said,  most of us are quite content to bring our own foods along and are well-versed at making substitutes, but knowing the parameters in advance saves a lot of stress. And for those who do go out of their way to prepare an allergen-friendly meal, let me tell you what a gift it is to have a meal that is safe for my family to eat that I did not have to prepare (especially in an unfamiliar kitchen). Taking some time to prepare for a family that has food allergies will be the most hospitable thing you can do for them and will not go unnoticed!
Happy hosting!
The Thinking Moms' Revolution is very excited to be presenting a powerful line up of six internationally renowned speakers on the health effects of pesticides, food allergies, the gut/brain connection, and the nutritional pragmatics of cooking for special diets for the whole family. To read more about this eConference and to register please go HERE.
~ Shawty
Shawty is a proud mother of three children:  Two born to her and one she was lucky enough to get as a bonus gift through marriage.  Her son is recovered from autism thanks to some serious teamwork and the tireless help and support of her husband.  As a result of her journey, she works full-time in the autism world helping others in a way she never dreamed possible.  She also mentors and blogs in my "spare" time. She is obsessed with allergen-friendly cooking, meditation, natural healing methods, crafting, gardening, sustainability, growing as much food as she can and just trying to keep up with her children, goats, chickens, and cats.  She's Wonder Woman with a generous helping of attitude and a dash of ghetto-fabulous!
~For more by Shawty, please CLICK HERE