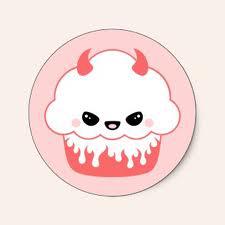 My heart raced and I was in full-blown panic mode.  Pregnant.  Again.  "Dear God, what are we doing?" I kept thinking to myself.  How could I bring another child into the world?  My mind raced 24/7 with thoughts of how I was going to manage it all.  My son had just turned three and we suspected autism, even though no one would label him as such.  We had already gone through Early Intervention, and he was just starting  an all day autism program with our local school district.  Things were not going well.  We were doing almost every biomedical protocol known to man at that time, and, as a result, my husband was never home.  He worked three jobs so we could "make ends meet" and pay for therapies.  This was impossible.  I can't have another baby.  I just couldn't do it.  And with those thoughts, Mother Nature or some divine being said, "Okay, I get it.  You're not ready." And with that, I lost the baby.
I was shocked at my reaction.  I burst into tears and grieved the loss of my baby.  I felt so guilty for thinking this baby away.  Hadn't I just told myself for the last three months that I couldn't do it?  That we couldn't do it?  It was impossible I kept telling myself.  We couldn't afford anything we were doing for our oldest, and a baby would take that away from him.  We'd probably see my husband even less, and I'd be left to handle everything alone.  I was already nearing a breaking point and a baby just wasn't in the picture. But how I longed for that baby in that moment!
When I finally convinced myself that it was for the best and that, again, we were better off without a baby, I found out I was pregnant.  This time it was different.  So very different.  It felt completely normal.  Like that baby was with me all along.  As if it were a part of my life since I was a little girl.  Like a trusted friend.  It was an interesting feeling.  I wasn't panicked.  I wasn't overjoyed.  Words cannot express my feelings.  Just that it felt 'right.'
At this point I knew that things were going to be different with this baby.  I craved healthy foods, mostly fruits and veggies, whereas I craved meat with my first.  Every feeling was so different from how I felt with my oldest that I started thinking I was having a girl.  It honestly didn't matter to me, but things were different with this one.  I was still a bit anxious about how things were going to turn out, but I was calm at the same time.  "How was A going to take to the baby?"  "How are we going to pay for everything?"  I still had the cloth diapers from my oldest.  That solves the diaper problem, and I told myself breastfeeding was actually going to work this time.  It was going to work and work it did.
A's teacher did an amazing job preparing him for a baby in the house.  He was in charge of a baby doll at school that he had to feed and change and take care of.  I had no idea that she was doing this until the baby was born.  A had just turned four and was still nonverbal.  When he arrived at the hospital to meet his baby brother, he kissed him so gently on the head and just stared at him.  Nothing could have been more perfect.  I wondered if they both felt a connection.  Being an only child, I never understood siblings.  Here I was witnessing the birth of a pair of siblings who were going to grow together.  I still wasn't sure how well things were going to turn out and how this was going to affect A.  But I seemed to have peace in my heart for once.
Having D was the single best thing we could have done for A.  He pulled his brother further and  further out of his shell.  A wanted to help change the baby, to feed the baby, to stare at the baby… all but play.  We were still working on that.  Although, one day he decided to lay D precariously close to his GeoTrax set and run the train past him.  We couldn't help but laugh.  We definitely saw that he wanted to engage this baby in some play time and to share his love of trains with him, but also to let him know "If you get out of line… I have ways of dealing with you."
As the years go by, there is no doubt in my mind that having that second baby was what we needed to do.  With all the therapies and biomed, the single best therapy was having a brother.  Sure he hates him half the time, but from what I see of other typical siblings, they seem to go through that phase.  I honestly don't blame him for not wanting his little brother around all the time.  This kid can be overwhelming!  He's my mini-me, just another mommy to boss his brother around.  "A come here and put that down!"  "Mom!  A is sneaking treats again!"  "A come play with me.  You haven't played with me in a little while.  Come here!" "NO!  You can't play with that, it's MINE!!!" "Mom!  A is putting things in his mouth again!"  Oh my word that boy!  As overwhelming as he can be, he is my sole source of comic relief.  He keeps our family grounded in a way that rivals gravity.  He carries quite a bit of burden on his shoulders for a five-year-old, but seems to carry it with ease.  Naturally, I don't want him to carry that burden for us; he's just a baby in my eyes. But he's given us so much hope for our oldest, and has gotten us to realize that we need to just enjoy life more.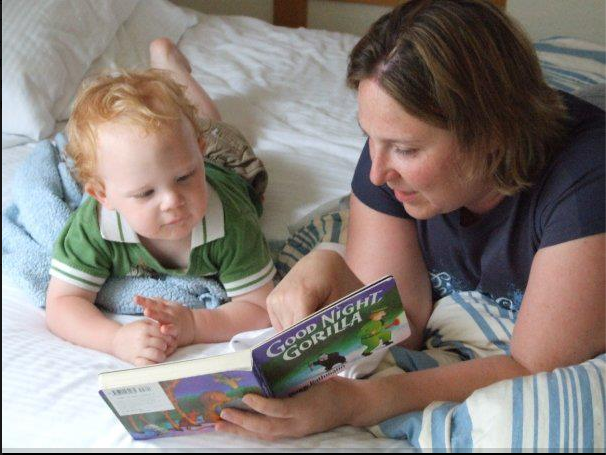 When I am stressed with school, work and everything at home, D finds a way to make me see things in perspective.  He volunteers to clean the floors, "So they're clean for mommy".  When I'm losing my mind because no one listens to me, he tells me, "That's okay mom, you're still my love."  As often as his brother hits him and takes his frustration out on him, he still turns around and gives his big brother a hug.  Every night before bed, right after story time, he chases his brother around our bed and tries to plant a big kiss on his face.  That in itself is an Olympic event.  There is nowhere to hide from D.  He will find you and seek you out for some quality time.  Whether you like it or not.  And that is exactly what our family needed.
~Cupcake
For more blogs by Cupcake, click here.