It's always been my personality to give it my all, or nothing at all.  As a kid, I would throw myself into play with reckless abandon or shrink away into the background so as to avoid notice.  People know me as being very shy and introverted, yet plenty of people describe me as bubbly and loud.  As I became older, I would act in much the same way.  When I was in college, I worked full time as well as went to school full time, often carrying about 21 credit hours a semester, which left me with no time to socialize.  Again, it was all or nothing.  By doing so, I always found that I got back what I put into things.  Always, without fail, I would get back what I put into it.  That is, until I became a mom.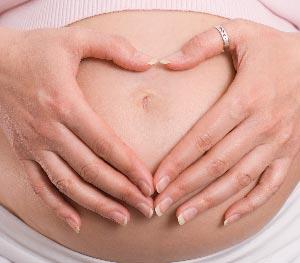 I put my heart and soul into my pregnancy by eating right, resting when needed, listening to my doctor, buying the best baby stuff out there, you name it.  During delivery, I gave it my all when told to push, to the point that I literally shot my son out before the doctor or nurses were even ready for him!  I was determined that I was going to breast feed exclusively and worked and worked at getting him to latch on.  But this time…this time I got nothing.  I was confused and was sure that I was doing something wrong.  I tried and tried again, consulted lactation specialists and experienced moms, to no avail.  It was the bottle for him.  I threw that aside and moved on.  I realized that no one is perfect and even I get it wrong once in a while.  I quit my job so I could be supermom and play all day and teach him new and exciting things like crawling, walking, talking…all the important milestones.
This is where I knew he was going to end up like me.  He rolled over early, sat up early, and crawled early. This child started sleeping through the night at 7 weeks!  Never mind the fact that he cried and screamed all day long from "colic," but that's another blog post!  Like mom, it was all or nothing.  Until we realized that he wasn't talking.  That's when things really started to change.  I was constantly in the doctor's office asking questions.  Most of the time I felt comfortable with the answers he gave, but when it came to speech, I wasn't so sure that it was just a matter of, "Oh he's a boy.  Boys tend to be late talkers anyway."  No.  No they aren't.  I spent so much time and energy trying to get him to talk, but got nothing in return.  My thoughts drifted back to the days where I really struggled with getting him to latch on to nurse, but he couldn't.  I quickly pushed the thoughts away and moved on. I was determined to get this child to talk and find the help we needed to make that happen.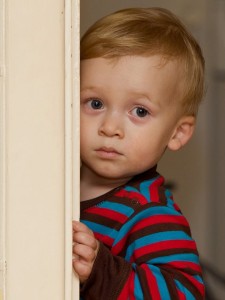 When more and more thoughts entered my mind that there might be something wrong, I threw myself into finding what that was, scouring the internet for any inkling.  Once I put the pieces together (sorry for the God awful pun), I knew it was Autism.  Determined to get more adequate services, I fought for a diagnosis.  Again, I got nothing in return.  This trend was really starting to piss me off.  The first place said he was too young to diagnose at the age of 2.  "Come back when he's three and we'll see what we can find out."  The next place gave us a Mixed Expressive-Receptive Language Disorder diagnosis.  Nothing that was going to make the county give us more services.  On to the next diagnostic facility!  This time we got a slightly more useful diagnosis of Apraxia/Dyspraxia, but I still didn't find the Holy Grail.  That's what I thought of an Autism diagnosis at that time.  Autism was the Holy Grail only because I could get more speech, more OT, more developmental therapy…more of everything our son needed at this point.  We started searching for that diagnosis when he was two and at the age of 6 (a mere 4 years later) someone finally handed me the Holy Grail.  At this point, I realized that it really wasn't the Holy Grail, but sadly it was a diagnosis that I needed to get adequate support for him at school.  So even though I gave it my all and got what I wanted…it wasn't what I wanted at all.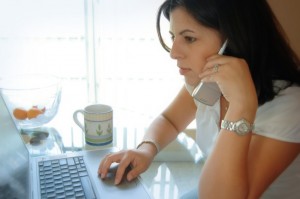 During all of this diagnosis searching, I dove head first into biomed.  We did what seems to have been EVERYTHING!  We did gluten free-casein free-soy free-dye free-everything free, cod liver oil, MB12 shots, LDN, Mito protocols, a very intensive Yasko protocol, HBOT, biofilm, you name it.  We have what some call a "non-responder."  He does respond, but not in the leaps-and -bounds way that some of our kids respond.  It usually takes 3-6 months after a protocol and looking over notes to see that there was or was not an improvement.  That is not what this instant gratification girl wants.  I want results and I want them yesterday!  Never fear…I keep on keeping on.
Now with Autism in my personal life, it only made sense that it crept its way into my work life as well.  Remember, I give it my all.  So I found myself driving a school bus which then led me to driving a bus full of Autism Spectrum kids (my son included) out of district to the county's Autism program.  I damn near adopted each and every one of those kids.  I became friends with their parents, offered advice on biomed stuff based on our experiences and became the local Autism resource.  A few parents approached me about a support group and the next thing I knew, I was head first into scheduling meetings and events.  I was so wrapped up in Autism, that I didn't know anything else.  Even after moving to a new state, I absorbed myself in Autism.  Head first I dove into providing respite to a family in crisis.  It's been a year and a half since starting with them, but I'm still there, immersed in their world.  Things are much better for them now and their lives are more stable.  FINALLY!  I'm getting something back!  My son is closer to recovery, but still has a long way to go.  That's fine, I'll take it!  I'm finally able to say that I'm getting back from the world of Autism, albeit not nearly as much as I've put into it, but I'm getting a little back.  I do have to say, I want my life back.  I want my friends back.  I want those carefree days back.  But most of all, I want my boy back.  With all I've put in, I deserve to get him back.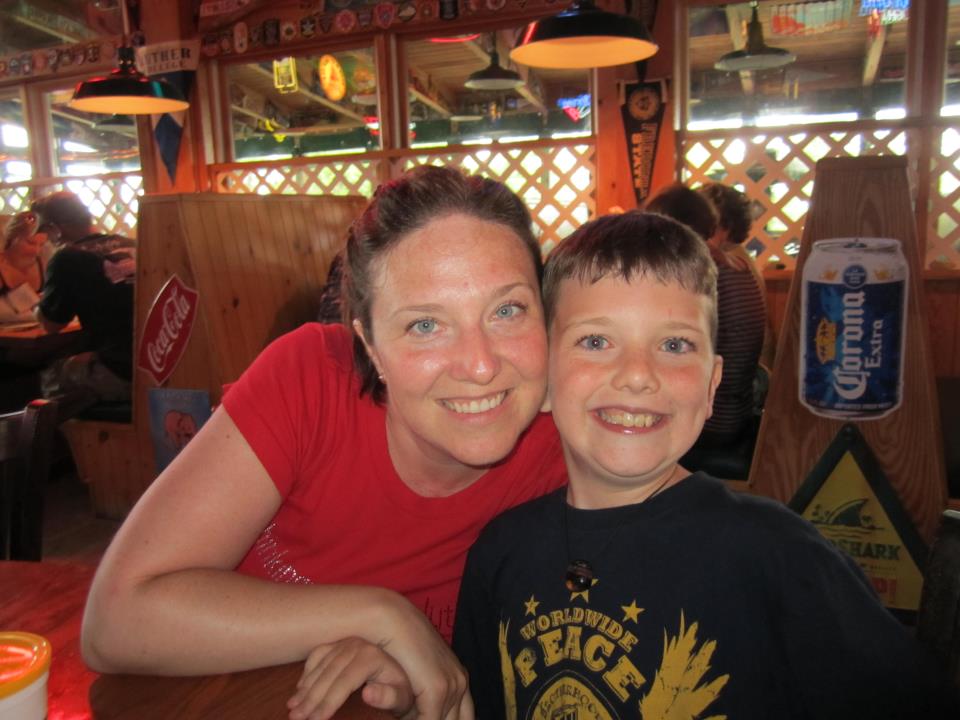 ~ Cupcake
* For more blogs by Cupcake, please read A Childhood Stolen and Stuck Between Two Worlds