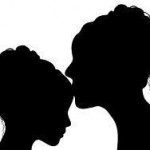 When I embarked on this journey of alternate medicine, I was strongly advised not share too much with those within the medical community.  I tend to be a bit naïve and overly trusting so didn't really understand why I got this advice, which is probably why I failed to follow it more times than I can count.  Despite the fact that I have gone "all in" on this biomedical journey, I have kept a few "real" doctors in my back pocket due a variety of diagnoses.  With that, I have put my foot in my mouth a few times as well.
Please allow me to introduce you to two doctors I have encountered while oversharing; Dr. Alpha and Dr. Omega: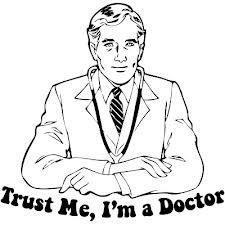 Dr. Alpha 
Dr. Alpha performed an upper endoscopy on me back when I was a non-thinker.  I allowed him to hastily review the findings with me and dutifully filled the prescription he handed me as he flew out the examination room door.  Yes.  I allowed it by sheer virtue of not asking questions, thinking about what he said or researching the facts.  I continued on my path of wrong doing as I popped that pill daily.  Who could blame me?  I had to.  The symptoms I was experiencing had grown more and more consistent.  In the middle of a meal, without warning, I could no longer swallow or talk.  I could breathe – thank God – but that was it.  Nothing I did helped and I just had to wait for it to pass.  It felt like an expanding ball in my throat that just kept growing until it exploded.  When it did, I was able to chow down as if nothing ever happened.  Odd.  Day after day, pill after pill brought relief.  Then, something dreadful occurred.  In the chaos of my life I lost my brand new bottle of pills right after I had the prescription filled.  I couldn't ask for more without looking like a drug trafficker so figured I would just wait it out until my follow-up with Dr. Alpha in a little over a month.  How bad could it get?
During this same month, I took my daughter to a new Naturopath for a complete work up.  When this doctor reviewed the results, she recommended putting my daughter on a dairy, yeast and gluten free diet.  I was told to Google "Candida Diet" to learn about restricted foods.  Wait a minute!  Hold the phone!  Did you just say Candida?  It hit me like a ton of bricks.  Way back when, Dr. Alpha mentioned candida of the esophagus to me.  "Hmmmmm", the beginning thinker in me thought "could this be related?" (Yes, I know you are all saying "duh!")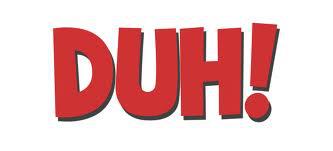 As I researched and mentally prepared myself to put my then 14 year old on an incredibly restrictive diet, the frequency and severity of my symptoms hit an all-time high.  Although not happy to be facing the same food restrictions – and by food I mean red wine – I was anxious to see if it made an impact.  Sure enough, by the time I had my follow-up with Dr. Alpha I was 80% better.  I was soooooo excited to tell him how I was basically cured with dietary changes.  This was awesome!
You already know where I am going with this, don't you?
Me: So, Dr. Alpha, I have some really great news.  Remember how you told me I have candida of the esophagus?  Well, my daughter was told to follow a gluten, yeast and dairy free diet so I thought…
Dr. Alpha (cutting me off): Your daughter was told what?
Me: To follow a gluten, dairy and yeast free diet.
Dr. Alpha: That sounds hokey to me.
Me:  Excuse me?
Dr. Alpha: Hokey.  It sounds hokey.  What kind of doctor told you to do that?
Me (getting nervous because I have broken the rule of saying too much) Ummmm, a specialist we see.
Dr. Alpha:  Whatever.  We are here about you anyway so don't need to get into that.
Me: Well, as I was saying, I started to follow the diet too and have found that by eliminating certain foods, I have also eliminated my symptoms.
Dr. Alpha: People manage symptoms in many ways.  Most do it via medication so here is a prescription blank for you to fill when you decide to go back on it.  Although some can do it through their diet, it is REALLY hard to do that.  Taking a pill is easier and makes more sense.
Me: But I am already doing the diet.
Dr. Alpha: Yes, but taking the pill would be so much easier.  I am giving you the prescription and it is up to you if you fill it.  You can follow-up with me in 6 months and let me know how things are going and by the way – I hope I did not offend you.
Me: Dr. Alpha, with all due respect, what I am doing is not hokey.  With the aid of dietary changes and biomedicine I have been able to get her off 10+ prescriptions a day.  Maybe if doctors were not so quick to write prescriptions, people would look for ways to make permanent health changes, and not just Band-Aid their problems.
At that moment I became a real, live thinker.
At that moment I finally felt worthy of TMR.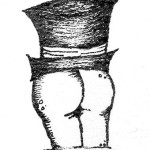 At that moment Dr. Alpha was renamed Dr. Asshat, and that was the LAST moment he ever laid eyes on me.
Dr. Omega
I recently had a very overdue appointment with my neurologist.  I have a history of migraines and have a cyst on my brain that we monitor from time to time.  It is truly nothing to worry about, but I just like to have the mainstream doc take pics on a scheduled basis to make sure it stays that way.  He was actually my second opinion after experiencing some crazy stuff a few years back.  The first, another Dr. Asshat, thought the answer was to eliminate stress in my life via a prescription for Paxil.  He just zipped it over to my pharmacy from his computer without ever discussing it with me.  This caused me to zip right over to Dr. Omega for a second opinion.  I loved him from the first appointment.  He was easy to talk to and never rushed me.  In fact, he kept trying to slow me down as I was used to having about 10.5 seconds of a doctor's attention.   Although he let me know that prescription medications were an option for me, he never pushed them on me.   He took the "you let me know if you are interested" approach.  Even though I was not the anti-medication person back then that I am now, I just did not see the need in taking prescription migraine meds when I was able to manage it with over the counter medications.
As time went by, I began to talk to my fellow thinkers about migraines and do some research.  Magnesium was highly recommended by a few and a good friend told me that Dr. Oz was discussing the benefits of Butterbur.  She was even kind enough to purchase it for me.  This, along with some well timed caffeine was keeping my symptoms in check.  I recently had my follow-up with Dr. Omega, and it went like this:
Dr. Omega: Are you continuing to get by without the use of prescription medication?
Me: pause
Dr. Omega:  <Questioning look>
Me:  Yes.  Since my last visit, I, um, well, I have begun to take a more natural approach and try to avoid, um…
Dr. Omega (cutting me off): Poison?
Me: Excuse me?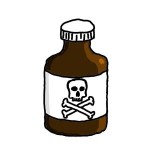 Dr. Omega: Poison.  You want to avoid taking poison so you do not want to take prescription medication.
Me (completely in shock): Well, yes.  But you have MD after your name.  I am used to doctors like you telling me I am crazy and that what I am doing is hokey.  I tend to avoid confrontation, so was trying to prepare myself for the good fight.
Dr. Omega, or as he was now crowned, Dr. Outstanding and I had a lovely chat from there. He told me that he wished more of his patients would consider alternate forms of treatment but that too many only cared about a quick fix. He handed me a brochure, right from his examination room, of a natural supplement called Migravent  that just happened to contain the aforementioned Magnesium and Butterbur along with CoQ10 and B12. He joked that he did not have any samples to give away since pharmaceutical reps couldn't make money off of it. It seems that Dr. Omega shares Snap's view of pharmaceutical reps. Have I mentioned how much I l-o-v-e Dr. Omega?????
Moral of this story:  Although a doctor following, prescription popping, blind faith person CAN become a THINKER, an Asshat will always be an Asshat.
Love, Saint
To read more blogs by Saint, Click Here.