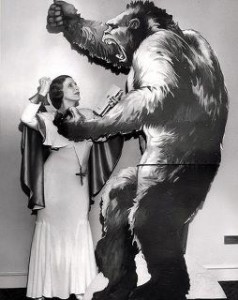 The good news is, after several years of searching for an ABA program that is run by qualified, accessible behaviorists, I finally found one.  The bad news is, after several years of searching for an ABA program that is run by qualified, accessible behaviorists, I finally found one.
I guess over time I'd built a picture in my head of what this sort of program was supposed to look like.  I would drop my screaming, undisciplined, stimming and violent son off every day at 7:00 a.m. and retrieve him (learned, but exhausted and ready for bed) at 7:00 p.m., for about three years.  Of course, we'd have ups and down, it would take time (ergo the three years), but the miracle workers I employed would turn things around for him and our family and we'd have him well on his way to a mainstream classroom in less time than it takes to get a college degree. Silly, silly mommy.
The end goal of a mainstream environment remains, but our real program involves no such outsourcing.  I am as much a part of the program as my son with autism, Noah, is.   All the incredibly stressful public excursions we have avoided since he turned three are now part of our daily routine.
This is mostly my fault because when the owners of the Academy of Excellence in Learning, Lindsay Rice and Stephanie Beaulieu, asked me to outline his behavioral history, I spared no indiscretion. There were pages of "issues" that needed fixing.  His horrific behavior at Target topped the list. "Great," they said, "We'll start there.  When can we go?"
What?  Me? I thought.  He is a terror.  A terror.  He will rip things off the shelves; he'll run and scream when we pass the food.  Nope.  Not doing it.
Thankfully my higher self conquered my lower discourse.  They arrived at Target, and per their request, I hid behind displays and darted in and out of aisles, unbeknownst to Noah.  This mission was about observation.
The first five minutes were relatively peaceful.  I crouched behind purses as they strolled the main drag passing the clothes and greeting cards.  Noah even pushed the cart!  I was starting to wonder if I was somehow causing his behavior. Did he really have autism after all? I snapped right out of my delusion when they passed the food and he dropped to the floor screaming.  Attempts were made to discern what he wanted.  People rolled their eyes and stared.  The distance and anonymity did nothing to contain the familiar heart-pounding shame and rage I've felt since the day these episodes began.
Shame, because despite my best efforts, I've never been able to successfully handle his outbursts.  I've left carts full of groceries too many times to count because I know how quickly a scream turns into a bite that turns into a slap that turns into a kick.  And rage, at how cruel and judgmental people can be.  I watched painfully as passersby snickered and employees sighed and pursed their lips.  When he dropped to the floor in front of the popcorn a woman in possession of a nasty frown yelled, "Maybe you should just give him a cookie?"  Undaunted, Lindsay and Stephanie quite literally laughed them off as they concentrated on what Noah was trying to communicate.   "What do ya need, dude?" They sweetly questioned amidst the growing public tension.  It was as if he was the only person, besides them, in the whole of Target.
He wants to eat!  He never gets junk food. He's a kid!  He wants the garbage food everyone else gets to eat!  I began to sweat.  I felt hot tears forming.  How much longer were we going to do this?  This is torture!  I tried to drill my thoughts telepathically into their smiling heads.
His meltdowns, their efforts to interpret them, and the obvious and cutting judgment of the consumer public ensued for approximately an hour and a half.  Time and time again, he tore off running away at top speed, knocking things off shelves.  He ran into people's crotches.  All the while some folks pretended not to notice, some pointed at him and laughed, others muttered about bad parenting under their breath.
At checkout time Lindsay cheerfully instructed him to put the items on the conveyor belt.  Behind him a large, heavily made-up woman crammed into a white linen outfit did nothing to hide her revulsion. Her eyes were like saucers as Noah ceremoniously dropped and rose in front of her.  He touched one of the plastic items she'd placed on the belt.  She hissed at him as her hands flew to her hips and she launched optic daggers into Lindsay's temple.  I wanted desperately to say something to her, and the entire slack-jawed checkout staff for that matter.  That's my son.  MY SON!  You have no idea what has happened to him, what he's been through!  How hard this is for him!  Do you think he is acting like this on purpose?  This is NOT. ABOUT. YOU!  Instead, my sweating, throbbing body could produce only a squeak.  Once the items they purchased were bagged they began a five-minute endeavor to get Noah to push the cart back to its home, approximately three yards from checkout.   It was then that the Linen Lady broke out into a full stare.  Her eyes remained fixated on my screaming son, as her head shook from side to side and she muttered something to the checkout clerk. He smiled, kept his head down, and focused on his job the whole time, unlike his colleagues, who had all left their posts (three in total) to come stare at my son (hands on hips for effect) along with the rest of the onlookers.
Finally, we reached the parking lot.  Lindsay buckled him in and we compared notes.  "Not as bad as last time!" she chuckled.  Stephanie agreed saying that, although he dropped a few times, there was more fleeing than dropping, which is a step up from the apparent repeat tantrums he'd had previously. I listened as well as I could to their scientific assessment and their recommended course of action.  Turns out, we'll be doing this over and over and over again until we can get his behavior under control.
They headed back to the school with Noah and I sat in my hot silent car assessing what had just happened.  Predictably, tears ensued.  I have so much anger and guilt over what he endures.  If I am honest, I was every bit as annoyed by his conduct as those patrons were.  Why is every single leg of this journey so hard?
Because children with autism, and we, their parents, are here to change the world.  That's why.  Struggle is part of the deal. I stopped feeling sorry for myself and started thinking about what Lindsay and Stephanie said.  More importantly, I realized while all this judgment was going on around them, they were the very picture of calm affability. At one point, they got him to play catch!
They were reaching him.  More tears, only now—of gratitude.  I started the car, but cut the engine as a thought formed.  I cannot control the behavior of others, but I can set expectations.  I can't keep people like Linen Lady from staring, but I can let the people who work at Target (and who frankly, should know better) why he is acting this way.  I could educate them.  I could tell the truth.  I marched back into Target, my heart pounding with the anticipation of confrontation.  I grabbed a bottled water and lined up to pay with the checker who'd kept his line moving with a smile.
"Hi, how are you?"  He greeted me cheerfully, but without eye contact.
"Fine, thanks.  A few minutes ago there was a little boy in here behaving very badly.  I'm his mom." The clerk looked up, but not directly at me.   Didn't matter, I came here to say my piece. "I want you to know he suffers brain damage as the result of vaccines and we are bringing him here hoping that someday he will be able to shop with me again."  He put his hand to his heart and sighed.  "We are going to be coming in here a lot.  Could you please let your colleagues know?"  I finished, ready to throw up.
"Okay.  Yes, I'll tell them.  I really like your necklace."   My hand rose to my neck , "The puzzle?  Yes, my son has aut—"
"Autism."  He cut me off, looking in the general direction of my face, "I know.  So do I."  We shared the biggest smile that could possibly pass between two strangers with a shared reality.   In this hostile environment we found one of our own.  This steadfast, consistent, hard-working  young man (the ONLY employee in the bunch who displayed situational dignity and respect) was one of US.  We are after all… everywhere.  I smiled, thanked him and felt light as air as I walked out.  Hope filled my heart.  I also thought of the perfect words for the staring, commenting, hands on hips public:
"My son suffers brain damage as the result of a vaccine.  If someday you are the victim of a doctor's apathy and your voice is taken, I hope you are shown greater mercy than you were capable of extending to my son, today."
Since this day I have been thinking about Booty Kicker's post on taking our kids to church.  When I first read it I was fired up.  My father-in-law is a deacon!  My neurotypical children attend school there!  Heck yeah!  But for all the reasons I just wrote about, I have dressed Noah, readied our family to head to Mass and chickened out.  This day and this experience have given me the courage to stop dividing our family.  We are one.  Period.  And, we are ALREADY everywhere.  We have family members in every neighborhood, every church, mosque, synagogue, grocery store, mall, restaurant, park, library and school.  EVERYWHERE! It is time for us to take our children out into the world.  It's time to STOP BEING AFRAID OF WHAT STRANGERS THINK .  A trip to get toilet paper may be a chance to help a concerned grandparent connect the dots about their grandchild's "strange" behavior.  Returning library books now becomes an opportunity to help the staff understand and possibly develop programs specifically for children with ASDs.  Share what you KNOW.   Become a part of change and reinforce THE REVOLUTION.  Always, ALWAYS TAKE THE RISK!  You never know who will be helped and who will be healed — maybe, just maybe, it will be you.
~XO,  Lisa Joyce Goes (The Rev)
 For more blogs by The Rev, please click here.