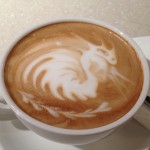 The Thinking Moms' are getting ready for summer!
The Rev is on a healing journey. Princess has found a new hobby – juicing. Poppy is walking the walk and going gluten-free. Savage is traipsing the Farmer's Markets.  Mountain Mama's got a whole strategy for summer survival. And Sunshine, well… Sunshine's  sticking to watermelon cakes and poo cupcakes
As for me, I live in a country where it's summer all year round. Recently, I've been making more salads for dinner. One of my husband's favourite dishes is Thai Beef Salad, I made this for him recently and he was so happy that he gave me a foot massage after dinner! It is a traditional dish from Thailand called Yum Nuea – Grilled beef in a light, tangy dressing with lashings of lemongrass, mint and coriander, yumm….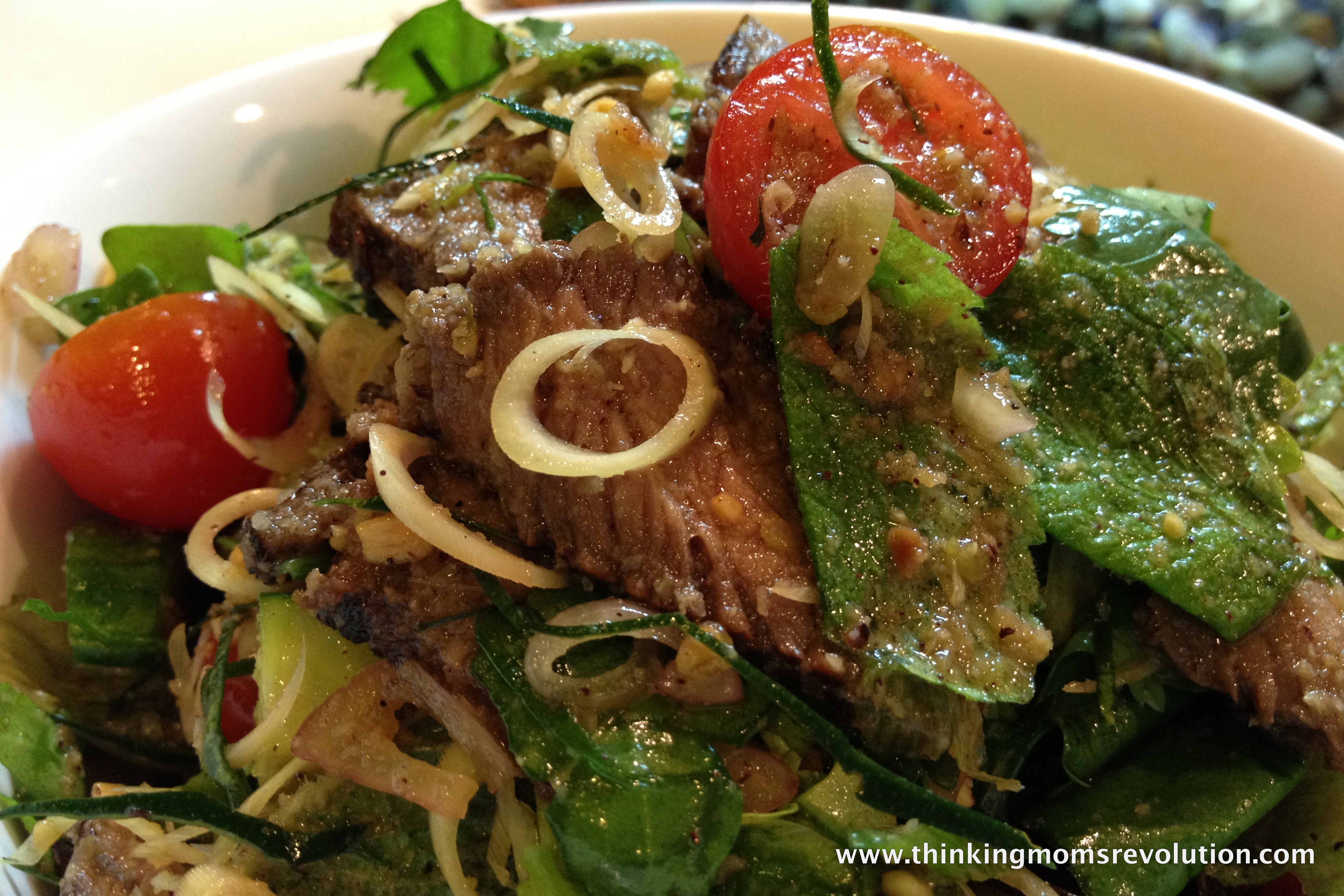 My daughters won't eat any type of salad even if you tossed it in Nutella and chocolate sauce. However, they love chopping up the cucumber, tearing up bunches of mint and coriander, whisking the dressing and tossing the salad. I usually get them to sniff the leaves, we talk about the different herbs, compare the scents and learn the names of the herbs in Bahasa.
For this recipe, you can use any cut of beef you like, I prefer sirloin. If I have time, I marinade the steaks for a couple of hours beforehand. Otherwise, I just brush them with olive oil and pan-fry or grill the steaks. It's a very versatile recipe, you can substitute the steak with grilled chicken or cooked prawns.
South East Asian style cooking is all about 'jamming'. A lot of it is based on your senses – touch, smell and visual. And most importantly, cook with love in your heart.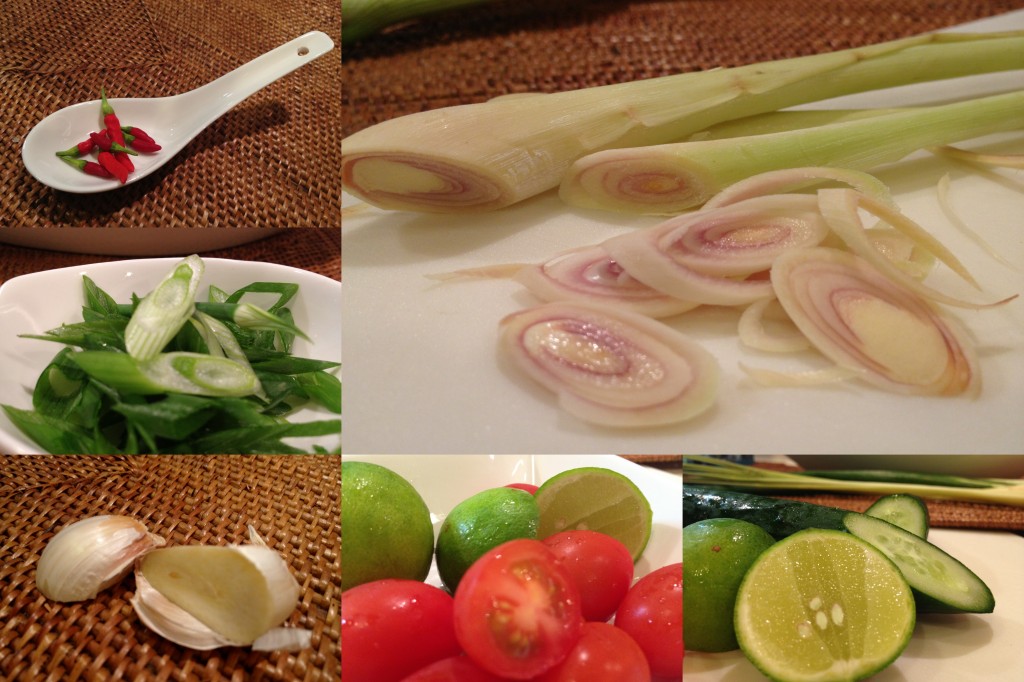 Thai Beef Salad
Serves 2
Ingredients:
2 medium-sized steaks
Olive oil to brush
1 cup cucumber (chopped)
1 cup cherry tomatoes (halved)
¼ cup thinly sliced shallots, red onions or spring onions
2 cups apple mint (loosely packed)
2 cups coriander leaves/ cilantro (loosely packed)
½ cup finely sliced lemongrass (use the last 5″ of the bottom of the stalk)
1 tablespoon finely sliced kaffir lime leaves (optional)
½ cup thai basil (optional)
¼ cup crushed peanuts
For the Dressing:
2 bird's eye chilli
1 garlic
4 tablespoons fresh lime juice
4 tablespoons fish sauce
2 tablespoons sugar or palm sugar
Directions:
 Prepare the dressing– Finely pound the chillis and garlic in a mortar and pestle. Or, slice the chillies very thinly and finely mince the garlic. Mix the chilli, garlic, lime juice, fish sauce and sugar together and whisk. Taste it and adjust if needed. It should be salty, sour and sweet with a hint of spice. This can be made ahead of time and kept covered in the refrigerator for a day. You can also add a bit of ginger and sesame oil to the dressing for variety. I like to add 2 tablespoons of kerisik (toasted grated coconut and pounded till it produces a caramelly paste. Can be found in South East Asian grocery stores) But the basic dressing recipe is delicious just as it is.
Brush the steaks with olive oil, grill or pan-fry to desired doneness. I prefer medium well. Once cooked, let it stand for 5 minutes, then slice thinly, trimming off the excess fat.
In a large salad bowl, add the steak and all the ingredients together and drizzle with the dressing. Toss well and serve with steamed jasmine rice. My husband prefers to eat the salad by itself without rice, so for him I would add some mixed lettuce and toss it together for a one-dish meal.
You can prepare the salad in advance- make the dressing, grill the steak, prepare the herbs & vegetables. But store them in separate containers in the refrigerator and toss just before serving.
* I'm a chilli-demon, typically I would use 8 bird's eye chillis in the recipe (which packs a real punch!) But 2 mild chillis would give a nice heat without burning your face off. You can deseed the chillis, it's up to you how much heat you like in your salad. I try not to use sugar, so I substitute with xylitol. Tastes like the real thing.
Bon Appétit!
~ DragonSlayer
* For more blogs by DragonSlayer, please read First Responders and Thinking Moms, Thinking Daughters