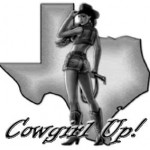 Most of you have heard about the Canary Party and the amazing work they are doing as advocates for our childrens' health. I was able to catch up with Ginger Taylor at Autism One this year and spoke with her about the work of the Canary Party as they strive to empower consumers and promote wellness. If you haven't joined the movement, be sure to check out their website and become part of this incredible mission.  
If you do not have a Flash enabled device, please click here to view the video. 
~Tex
For more blogs by Tex, please click here.