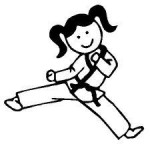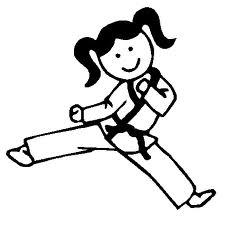 Why I Post About Vaccines
Dear Friends,
I want to address something that you most certainly have noticed about me if we have been friends for a while. It's about some of the things I post on Facebook.   It is something that might bother you or even upset you, and you may have even considered unfriending me at one point or another because of it.
It's about the vaccine issue.
Look, just so you know, I get tired of it myself.  In fact, I find the whole issue kind of a bore.  I'd much rather post funny jokes, or cute pictures of puppies or kittens, and keep Facebook light and pleasant and a fun "place" to hang out.
But I just can't.  You see, something is happening to our children.
Our children, our WORLD'S children, are getting sicker.  Autism is one thing.  But there is so much more than that.  Children are being diagnosed every day with autoimmune diseases, environmental allergies, life-threatening food allergies, ADHD, seizure disorders, asthma, and cancer.  There are also children at very young ages being diagnosed with Tourette's syndrome and bipolar disorder, as well as various gastrointestinal issues and bowel diseases.
I know that the media tells you that vaccines are completely safe, and that you want to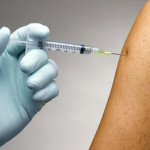 believe them.  I know that vaccines make people feel safe and protected.  I know that thinking that the media, the FDA, and the CDC might be lying to you is a very scary idea.  We as humans have this desire to believe that our government is taking care of us, and have all of our best interests at heart.  It makes us feel safe.  We want to trust those who are in charge.  We NEED to trust them.
But we are being lied to.
For every "study" that "proves" vaccines are safe, there are more studies that prove that they are not safe.  But the studies that prove that they are not safe are not reported by the mainstream media.  And the studies that "prove" that vaccines are safe are commonly funded by pharmaceutical companies. The companies that make money off the sale of those vaccines are the ones doing the testing.  And the media's "go to" guy that they commonly interview to discuss the safety of vaccines is Paul Offit, who has made millions from the sale of the RotaTeq vaccine.
The fact is, studies aside, thousands of parents are witnessing their children falling ill immediately following routine immunizations.  Suddenly, children who were engaged and developing normally lose their eye contact and speech.   Or they develop high fevers and seizures, and they start screaming and won't stop.  But eyewitness accounts, which are pretty credible and damning in a court of law if you happen to witness a felony, are quickly dismissed about vaccine injuries as "anecdotal evidence" by "hysterical parents" who are "just looking to blame someone."
It's a cover-up, plain and simple.  And it's all about money.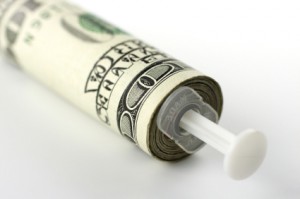 For those of us who are living with sick children, the situation is very hard to live with.  Watching what our children go through each day, we agonize over the decisions we made and the trust we had in a system that we never even investigated.  We did what we thought we were supposed to and we never thought for a second that anything could go wrong.  And for us, it's too late to go back and undo what we did.
But we don't want to see your children go through it, too.  You are our friends.  We love you, and we love your children.  We want your children to grow up healthy and happy.  My son has to deal with self injury, chronic constipation, unknown rashes, life-threatening allergies, and the inability to communicate with others.  He is a sweet, loving little boy who deserves so much better than what he got.  I don't want to see your children, or grandchildren, go through what he has had to go through.
Yes, there is a possibility that your children could get their vaccines and do just fine.  But there is a chance that they won't.  The prevalence of autism, along with other chronic health conditions, is growing at an alarming rate.  Our immune systems seem to be weakening with each generation.  Parents who have a history of allergies or asthma tend to have children who have inherited that tendency, and when they are immunized, their immune system is made weaker, and chances are that their health problems will be greater than their parents'.
We just can't stand by and watch that happen.  So, we sound the alarm.  It's just like if you saw someone about to get hit by a bus.  You'd say, "Watch out for that bus!"  Or you might even push them out of the way.  We are doing everything we can to make sure that your kids are not hurt.  And when we find out that another one of our friend's kids has been diagnosed, we grieve.  It HURTS.
So, I am going to keep on posting about vaccines.  As much as I hate it, as much as I bore myself, I'll keep on doing it.  It's something I believe I am supposed to do.  I believe it's a job that God has given me.  I'm here to sound the alarm.
Because not one more child should ever be injured by vaccines.  NOT ONE MORE.
~ B. K.