January 10, 2017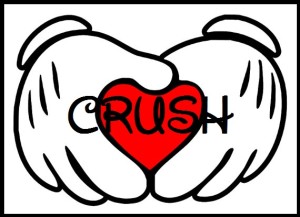 This was written in response to an opinion piece published in the Washington Post entitled "The Anti-Vaccine Movement Shows Why Facebook Is Broken."
I think it's rather amusing that everyone in the mainstream media and medical community spends so much time (and wastes so much money) trying to analyze why we are the way we are, as opposed to just asking us. The idea that we have some secret network, where we share information and plot to destroy the world (all the while balancing caring for our special-needs children, navigating services, attending IEP meetings, and driving to therapies and medic appointments) is rather funny.
There is no code word for anti-vaxxers (or their groups). Some of us are against all vaccines, some against the corrupt science, some against one vaccine or ingredient, some who just believe in safer schedules or who fight for informed consent and most allow anyone to be a part (in fact wish everyone would stand up for a better system).
There are no secret documents. We share the same information available to you, that your doctor can access (although most will not bother). We testify publicly, in front of legislators, on television, and through our writing. We hide nothing, including making our lives public and sharing videos, pictures, and even medical records because we know that we have no means of influence other than the truth.
There is no funding, no lobby, no billion-dollar budget. We are lucky if we can take care of our families given the extent of care they need. We aren't living in fear of some truth; no, most of us had to face the truth the moment our lives flipped upside down and we watched something happen to our children–the ones who seized before our eyes, the ones we held as they screamed for days, the ones who never took another breath. That is our truth. THAT is why we do what we do.
The idea that we won't involve ourselves in the facts is the most absurd and flawed idea you have, and it will be your downfall. You can't claim that we are the demographic of higher educated and then claim that we are uneducated. We read this kind of nonsense and then respond with peer-reviewed medical science. Our bookshelves aren't just filled with anti-vaxxer readings. They are filled with pharma-issued textbooks, vaccine profiteers' books, religious studies, binders of thousands of medical studies. We study in your schools and listen to your presentations and review your documents. We aren't afraid to hear what you have to say. In fact we encourage others to review your websites and science and whatever else they need, because we know our work is done in your flaws. We don't have to prove a thing or provide our personal testimony. Your governing agencies and access to science these days make it easy for any person to see for themselves. It doesn't take Facebook, it takes common sense.
As mommies, because that's what you would like the world to believe despite the fact that we are a million other things as well, we aren't foolish enough to crumble when the going gets tough. We know you will name call and harass and spin the truth as you clearly demonstrate, and we don't care. Because as parents our number one priority is always our children–the ones you dismiss in your rush to paint us as out to destroy the world, the ones who are lost in your surveys, the ones we would do anything for. That is what you ignore.
And it hasn't worked. Not because of some Facebook algorithms or networks or some secret handshake, but because there are now so many of us we can't be hidden away. We are your family, your friends, your neighbors. We don't exist in a box; we are the majority of parents who now parent the sickest generation of children.
More parents are opposed to some aspect of the vaccine program than are supportive now. That didn't happen because you have it right. It happened because you can't hide the truth forever.
We aren't wrong; you have failed us.
Your opinion pieces at this point aren't just silly, they are absurd. Maybe you should have just asked us. We would tell you the truth.
~ Crush
For more by Crush, click here.