June 6, 2018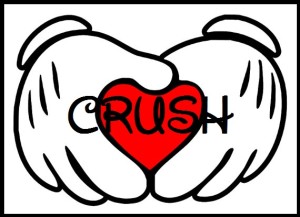 This community is tough. It's an amazing community, but tough.
When you have a group of parents who spend 24/7/365 in constant battle mode (schools, doctors, government, etc.), you have to know that nobody is coming in unprepared to stand up for what they believe.
It's both magical and sometimes crazy. It can mean the absolute best ride-or-die friendships, and it can mean you take a misstep and you will be called on the carpet. It will welcome you, love on you, support you, and guarantee you are never alone. It will also piss you off to the point that you want nothing to do with it again.
Because that's what happens when every person here knows what is best for their own. Because we have been forced to stop thinking about hurt feelings and speak our truths. Because we know if we don't stand up, nobody does. Because we live every day with the battle wounds of having not originally followed our instinct. Because we know pain and will strike first if we feel our children, loved ones, or friends are under fire. Because we step down to nobody.
Sure there are some issues with ego, popularity, money, and sometimes even frauds involved when we talk about the drama in our community, but for the most part it's just about who we have had to become. And that's mostly okay.
Being a warrior is fine, but living in a constant state of war will be our demise.
When you have been in this community long enough, you begin a transformation. You start seeing people for who they really are. You can separate the talkers from the doers, the scammers from the genuine, the people from their products. You understand that some people have their hearts in the right place and yet are absolutely not the people to take advice from, and some are better than you could possibly have imagined. You figure out that some of the hot new things come and go while other things have remained constants. You start asking questions, dig through mounds of science, and train yourself to add the word scam onto every Google search about the trendy new treatment just to read the opposing views. You know when a fundraiser is legit and know when a doctor is a joke. And you can spot propaganda or a troll from a headline or a that-man-who-did-that-study comment. You feel anger at those who won't act, and disappointment in those who act inappropriately. And you hate it when people are stupid enough to buy into the drama, because if we could all just focus . . . . And sometimes we hate ourselves for going down that hole.
But we can't just focus on one thing or just one way of doing thing, because it's not in our nature. We have to juggle a million tasks and somehow slay them all (or at least as many as humanly possible) and do it in a way everyone approves (or at least doesn't disapprove) of, in a limited time, and smile about it.
It's a tough task to live up to, and even if we were all capable of doing so, I'm not sure it would be beneficial. I could tell you that the protocol you are so excited about is based on junk science, or spend twenty-three hours a day arguing on some newspaper comment section with pharma-paid shills, or hunt through hundreds of Facebook comments trying to decide whether someone is really a troll because of something upsetting they said. But is this really the best use of my time, and who benefits or gets hurt? Is it worth it to pull out the sword at every single battle? Or am I allowed at some point to just laugh at how crazy this all is sometimes? Because after so many years, it becomes tiresome to always be in defense or attack mode.
Frankly, my kid has zero chance of improving through my arguing the merit of a GoFundMe campaign, or disputing whether or not some celebrity had autism, or spending three weeks tweeting about the real cause to someone whose sole job is to harass special-needs parents online. I don't win the Parent of the Year by worrying about who others have elected the unofficial leaders of our movement or whether some folks can't see through deception. And in reality, we all know that there are many aspects of this life that are hard. Balancing all these extras is impossible. It's the reason we are exhausted, burned out, needing to walk away, and having to redirect. It's too much. When we start taking on this extra load, we can find ourselves turning on everything and everyone.
In a dream world we would actually have the necessary tools to change this course so we could just go back to sharing pictures of our pets, dinners, or family vacations. We could take a step back and rest without constant worry or being on the defense. We could spend less time fighting for appropriate education, safety, insurance coverage, medical care, real science, resources and funding, truth, legislation, and actual answers—and more time just enjoying our wonderful kids.
And then maybe—just maybe—we could breathe.
We wouldn't feel on edge waiting for the next nasty article, disappointing medical professional, or shady politician. We could just be the people we were before we even knew this crazy world existed. Or at least the people who we were when our job was simply to help our children without having to save mankind at every turn.
But in reality, until that happens, sometimes we have to lay down the sword. It will still be there for the real battles, the ones that benefit our kids, but until those arise I am just going to admire the fight that we all have within and not focus on the silly stuff. We don't have to all agree. We don't have to share the same views, or direction, or protocols, or even politics. We don't have to spin our wheels with those who don't care or waste a moment on those who cause drama. Instead, we can spend the day at the park swinging or thinking about how watching Blue's Clues over and over brings a sweet smile we might have missed if we were busy arguing the fate of the world on Twitter.

This is not a call to stop speaking out, or to not stand up for what you believe or fight for our babies. It's a reminder to pick the real battles and embrace the other parts of life as well, because nobody (including the ones we are fighting for) rests in the middle of war.
It's okay to breathe, to let stuff roll off you sometimes, to plant a seed and move on, to try to remember all those in the same boat, and most of all to spend some of that energy on the main reason we do this all: our loved ones. I will never say it's okay to stop fighting for our kids, but it is okay to find some peace in the chaos too. It's okay to sometimes just be in the moment. Our loved ones need warrior-tough parents, and we have that in spades, but they also need us to be there to show them, and in turn teach them, about happiness, love, and laughter even in the toughest days. We have to be their safe spot when all these entities have failed them. We cannot live in anger, fear, and sadness all the time because then we are not teaching them to live at all.
I want you to know that you aren't failing.
Read that again: You are not failing.
You are overwhelmed because you can see the many ways the world is failing. You whisper to yourself, If not me, then who? You know it takes brave people like yourself to rise up. You know that for many in our community there is no time to wait and that lives are at risk. You know that you can't back down, or give up, or quit because you would do anything for your child. You are afraid that living life means you don't care enough or you have given up. It's too hard to laugh and a weakness to cry. You worry you are letting down the community or, even more so, your child.
And so, you keep going and soon you lose yourself. Your days and nights are consumed with whatever the battle is. I know; we all know. The pressure to save lives is constant.
We walk away and get pulled back. We look for our niche. We talk about balance as our messages and emails spin out of control. We start groups, organize events, begin businesses, visit our congressional offices, jump on every article or poll because someone needs back-up, fundraise, share missing-kids posts, volunteer, stay up late giving advice, pray, wake up and dread the day because—beyond the eight thousand hats we wear—the most important one hasn't slept and is mid-meltdown. And we sit alone, mid-crisis, questioning what to do for our own children.
The truth is that we are killing ourselves at every turn.
I don't know how to solve the real problems, the ones our kids are going through. I don't know how to stop the battles we have to fight. In fact, I have very few answers or I probably wouldn't be writing this. But what I do know is that sometimes we have to take a step back and look at ourselves.
We are tough, strong, and trying our best.
We are enough. You are enough.
Don't believe me? Just look at your kids; you couldn't be more of a hero in their eyes.
~ Crush
For more by Crush, click here.