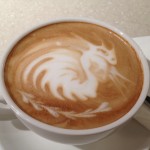 (This was originally published on November 24, 2014. We're rerunning it today for Throwback Thursday because it's such an important concept for autism therapists.)
Food is a popular choice as a positive reinforcer in schools and during autism therapy sessions. Some behavioural therapists and special-needs educators consider food the primary reinforcer, whereas they consider other types of positive reinforcements as secondary reinforcers. When used during therapy, positive reinforcement is given immediately after the desired behavior has occurred so that it will shape the child's future behaviour. Reinforcers can be tangible, like a small piece of candy, a favourite toy, or it can be interactive such as playing a favourite game together or verbal praise.
As a parent of two children previously diagnosed with autism, I banned food reinforcers to be used during therapy session. And guess what? My children did just fine without daily reinforcements of cookies, candies, and gummy bears! By providing my children with the proper nutrition they need and eliminating processed foods, junk food, sugar, artificial sweeteners, food colourings and additives, my children are healthier, calmer, more focused and better able to learn effectively in school.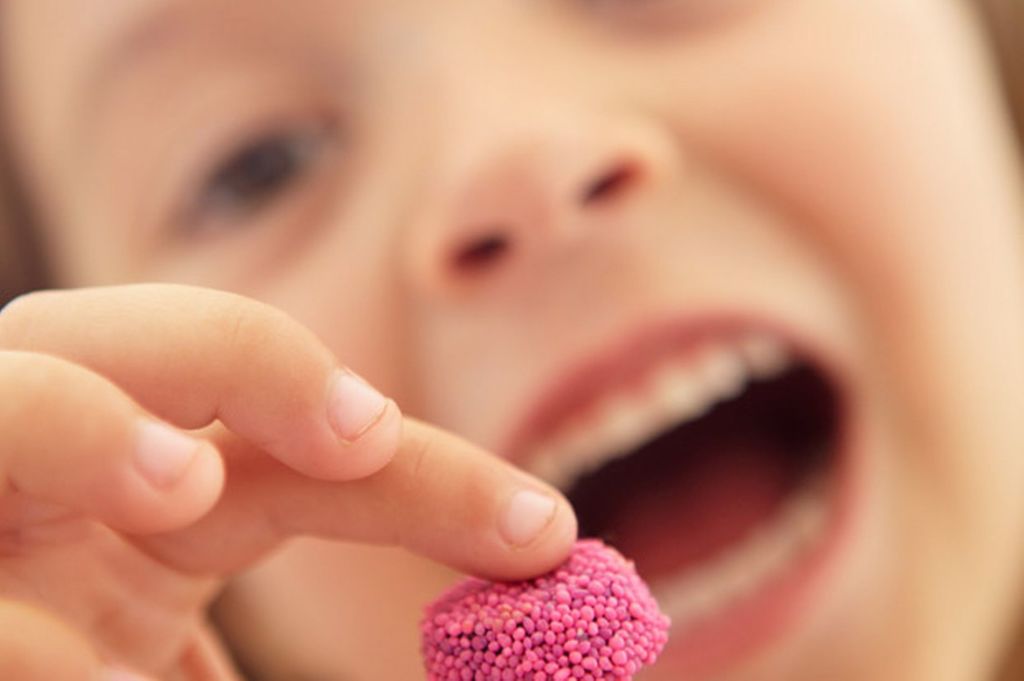 I don't allow food reinforcers to be used at school or during therapy sessions because . . .

Sugar Is NOT A Food Group!
Most food reinforcers are highly processed, sugar-laden, and full of additives, MSG, artificial flavourings and colourings. Just reading the ingredient labels of the candy, cookies and snacks scares me. They can cause hyperactivity, brain fog, inattention, and unhealthy food addictions. Artificial food dyes can give rise to ADHD behaviours. Don't even get me started on high-fructose corn syrup.
When you eat something loaded with sugar, your taste buds, your gut and your brain all take notice. This activation of your reward system is not unlike how bodies process addictive substances such as alcohol or nicotine – an overload of sugar spikes dopamine levels and leaves you craving more. ~ Nicole Avena, researcher and expert in the fields of nutrition, diet and addiction
High levels of sugar flood the blood and create sudden spikes and drops in blood sugar levels. This can  cause a "sugar crash"; symptoms include sudden headache, fatigue, irritability, increased heart rate, and anxiety.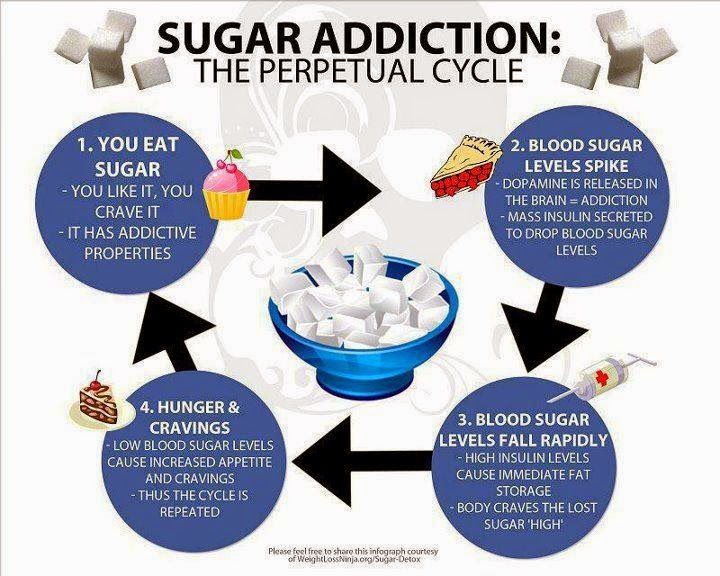 What about sugar-free food reinforcers? Artificial sweeteners such as aspartame can affect brain function and are addictive. Even if sugar-free "treats" are used as reinforcers, it's still not real food. Unhealthy snacks and junk food affect children's ability to learn and focus in school.
We pay enormous amounts of money for autism therapy and special schools; it defeats the purpose when our children are not able to sit still or focus because they are having sugar highs or experiencing mood swings and blood-sugar crashes in school. Junk food gives rise to more behaviour issues, meltdowns, and hyperness.
 It Spoils Appetites
When students are bombarded with food reinforcers during school and therapy sessions, they are so full of cookies, candies and junk food that, when it comes to meal times, they are unable to eat a healthy lunch or dinner, which means that they are not getting appropriate nutrition to fuel their brains and bodies. Many children with autism and ADHD are extremely picky eaters. Bombarding them with M&Ms and gummy bears is bad for their health.
Giving kids sweets and treats as rewards can be confusing to children, making junk food even more appealing and potentially leading them to develop a preference to it over healthier foods. Kids are also very good (by nature) at regulating their own eating. Giving them rewards can encourage them to eat when they are not hungry. Given in excess, it can also lead to cavities and/or weight gain. It is our responsibility, as adults and caregivers/parents, to offer them the right options. We are the gatekeeper when it comes to junk. Yes, this is a responsibility that falls heavily on us. As parents, it is up to us! ~ 100 Days 0f Real Food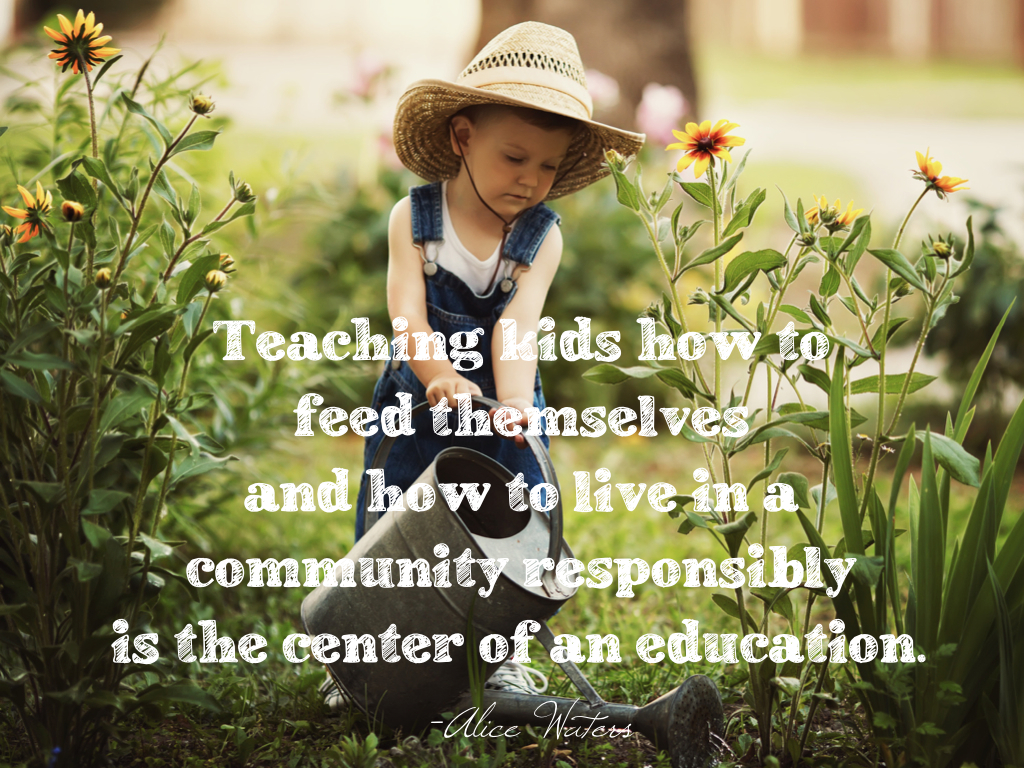 We need to teach our children about proper nutrition and the difference between real food and junk food as early as possible. Nutrition starts from home AND in school.
Feed the Body, Feed the Brain
What you eat affects your mood and behaviour. Growing children require a wholesome, nutrient-dense diet full of protein, fresh fruits and vegetables, healthy fats and whole grains (when suitable) to provide their daily vitamins, minerals, antioxidants and essential fatty acids needs. As a mother who takes a lot of time and effort to cook healthy, organic, nutritious meals for my family, I am extremely concerned if my children refuse to eat because they are already full of processed foods and empty carbs with zero nutritional value. I am no domestic goddess, but I work hard to make sure that my children get the proper nutrition they need to support their growing bodies and minds.
"Let food be thy medicine and medicine be thy food." ― Hippocrates
Fun Interaction or Food Provider?
"Do This = Get A Cookie" is not the teaching style I want for my children. The goal of therapy for children with autism is to assist them with social interaction, positive behaviour, and communication. When food is used as the primary reinforcer, it sends a negative message to the child: that the therapists are mainly providers of yummy cookies and lovely lollies. However, the main lesson I want my child to learn is that people are interesting and fun. I want my child to associate people with the positive benefits of socialising, communicating and interacting with other people.  My long-term goal as a parent may be very different from the short-term goal of a therapist who is mainly concerned with the child acquiring skills within the classroom. But what happens when the child goes home? Does my child see me as a provider of cookies? Or someone who is fun and interesting?
Because what happens in school WILL affect what happens at home.
I am the founder of Brightstars – Life Skills For Exceptional Kids, a holistic school for children with autism, ADHD and learning challenges in Malaysia. We aim to nurture holistic development for our students by paying attention to the body/mind connection.  We  have a "no junk-food policy" in Brightstars. We encourage parents to pack healthy, nutritious snacks and lunch for their children, and no food reinforcers are used in class.  There are lots of other positive reinforcements that teachers and therapists can use, that are effective, and send the right message to our children.  As a parent of two children, who are now recovered from autism and were previously carb/sugar junkies, and a special-needs educator, I am well aware of the correlation between food and behaviour. Just say no to candy and junk food as a reward in school!
Because you are what you eat.
~ Dragon Slayer
About the author – Dragon Slayer is a mother of two children who are recovered from autism. She is the co-author of Autism Beyond the Spectrum, the vice-president of The Thinking Moms' Revolution, and the founder of Brightstars – Life Skills For Exceptional Kids, a holistic school for children with autism, ADHD and learning challenges. She lives with her husband and children in Kuala Lumpur, Malaysia. For more blogs by Dragon Slayer, CLICK HERE.