January 17, 2017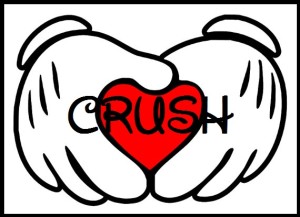 The other day, I shared a blog regarding the current autism rates to my personal Facebook page. I shared it because I find it infuriating that we are still in a place where we are downplaying both the numbers and rapidly increasing rates and dismissing the thought that this is anything we need to be concerned about. I posted this blog that broke down the facts, and added the following personal comment:
"They have tried to say that autism rates have leveled off or not increased but this blog explains very simply that it's just not the case.  And the rates of developmentally disabled children . . . well, let's just say the crisis is here."
I didn't give much thought to it, and frankly as seems to be the case when we mention anything about autism, the response was pretty much silence (reinforcing the frustration that originally led to the above statement) from anyone outside our community. But a day later I received the following comment. I won't share who it came from, but here is the screenshot, minus the name.

I am not Facebook friends with this person.  In fact, I have no idea how this person came to find my post, nor does it matter.  In this person's eyes, I had insulted them.  I needed to remedy that, and yet I wasn't sure exactly how to respond as I stand by my statement. So I did my best to respond from the heart as I wrote the following:
"I am calling autism a crisis. You are not a crisis. I am sure you are a wonderful, amazing person. If I didn't think that, I wouldn't care that the world is ignoring all the things we need to address (hence why we have a crisis) such as appropriate medical care, dismal life-expectancy rates, very high rates of abuse, those incapable of communicating or caring for themselves, education and employment, social challenges, economic impact, high rates of depression and suicides, long-term care and housing for those who need it, as well as the issues outside of daily life such as how our world finds a way to cover the costs of care, or how we deal with schools that already can't handle the number of children with different learning needs, or how we deal with pressing issues such as what we do when we won't have enough people to serve in our military.
"We do have a crisis, but the crisis is not the people we love. It's the world that hasn't realized that we need to put people with autism as a priority. I don't know you, but the fact that you are communicating on social media alone puts you in a category very different than many with autism. I hope that you will consider that autism is a spectrum and that it does us all good to think about what the lives of those who find themselves on the other side of the spectrum also look like. We need to work to address the needs of all."
Looking back, I am not sure that I was kind enough, or relayed exactly why I wrote what I did. I know that there is much more to be said as I know the extremes so many of you are dealing with and know that these words don't communicate even a small amount of your reality, and yet I also know that for someone like my brave friend who questioned me, that maybe something in what I said rings true in his/her world. And that's the problem. It is HARD to relay all the things we face and the hundreds of things we need to work on, without the world understanding that we need urgency. We needed it years ago. The fact remains that wherever people fall on the spectrum, they are lacking what they need in this world, and that screams we have a CRISIS. But it should not ever feel as an attack on someone who is trying to navigate this mess–not the families and definitely not those with a diagnosis.
My daughter will be celebrating her birthday in a few hours.  Her life is likely very similar to my poster's life. It's not the life she once had where our world was addressing severe needs and a number of medical issues. A decade later it looks more like a teenager struggling to navigate a very complex world that isn't very kind or understanding. Neither is easy, and both ends of the spectrum deserve better. I don't have the answer as to how we celebrate the successes of those who are thriving and also communicate to the world that it isn't a realistic view of what is happening for most. I have no clue how we both focus on employment/underemployment and those who cannot use the bathroom themselves. I don't know that suicide is any more or less of a concern than elopement or drownings because it is all urgent. It all matters. Every single one of our loved ones matter.
The crisis is that the number of needs cannot continue to grow while we continue to have zero solutions. And we cannot address any of the issues, if we cannot have a real conversation. We have to find a way to lead with kindness and also speak the truth. For my daughter and all our children, I pray that happens.
Happy 15th Birthday to my beautiful daughter! There is nothing we won't do to make this world a better place for you.  XOXOXOXO
~ Crush
For more by Crush, click here.