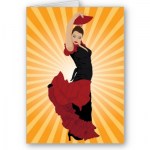 Remember that commercial from the 70s for LIFE cereal? Mikey's brothers don't want to try a new cereal, so they pass the bowl to Mikey. Mikey hates everything. The boys figure, if Mikey tries it, and maybe even likes it, the cereal has to be good. With his siblings watching, Mikey digs in. Taking one bite, and then another, Mikey realizes that it's good.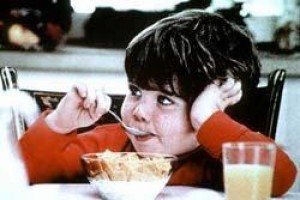 Try it! You'l like it! And he did.
I've learned many life lessons, one being that if I don't try something, I won't know if I'll like it. Sometimes giving something a chance can be better than shying away from it, especially if that something, in turn, helps someone else.
I often think about when Ronan started to get sick and how difficult it was to find information. Those days seem prehistoric compared to the resources now available. Back then, I was at the library 2-3 days a week trying to learn as much as I could about autism and what it was. I spent the rest of the week hoping autism was not what my child had. Depending on what I read, I saw more tell-tale autism signs in Ronan's behavior. But then, I'd pick up another book about other conditions, some similar in how they affect the neurological system and the gastrointestinal, and all bets were off. Not being able to make heads or tails of what exactly it was Ronan had, I skipped over signs and symptoms of scary sounding disorders and headed to the treatment section in the books instead.
Since our doctors were of no help, I branched out to reading not just science books and the few websites that were available at the time, but to reading parent accounts also. It was at this same time that I learned to navigate the internet a little bit better. I discovered blogs. What a gift to mankind they were! Pages of information. Hours of details. Teeming with fact upon fact upon fact.
Parents shared whatever and as much as they could, including something I was just beginning to discover: vaccine injury. I gobbled up everything taking notes at night as I read as many webpages as I could find. Then, the next day, I would race to the library to find technical books in the Reference section to search for the medical terms and words I didn't know. What I learned fascinated me.
Some of these parents had spared no detail. Gory tales of vaccine woes. Autism and encephalitis. Leaky gut and apraxia. From previously-verbal to dazed and confused. It was all starting to make sense to me, especially when I looked at Ronan's medical timeline and at his delays. His story mirrored many of the ones I read and went back to re-read again. As I read, I thought it wouldn't hurt to find out what parents did to help their kids overcome some of their issues. These folks know a thing or two more than I knew, and they seemed to know a whole lot more than what our doctors at the time cared to share. None of it, like removing gluten or creating a sensory corner, needed a prescription nor seemed too hard to do. I decided that, if I saw something useful that could work for Ronan, why not try it?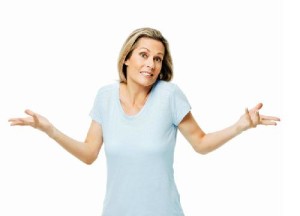 I would never know if something simple, like a diet change, would work if I didn't take the initiative to make it happen. I'd been researching for a few months now and knew that dietary intervention was key to improving several medical conditions. Not only that, but a diet change seemed so easy. Knowing that time was not on our side and that Ronan's behavior was getting worse, it was time to take the plunge.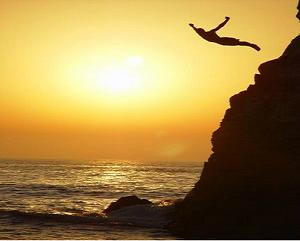 I removed dairy first. We had results immediately—GOOD results. Then we added digestive enzymes. We saw more results. And eye contact. And appropriate play skills that went missing after a round of vaccines. Gluten came out next. What a world of difference I saw. I kicked myself for not starting sooner, but at least I HAD started. I doused myself in all things biomed. I committed myself to Ronan's journey. I had no regrets.
I followed, and still follow, in the footsteps of what a growing number of parents discovered and continue to bravely share. They are the ones who taught me much of what I know. They are the ones who helped me understand how the body works and what happens when it doesn't. They taught me that something simple, like a particular food type, can wreak havoc on our fragile children. They, and now the doctors we've chosen to work with Ronan, helped pave a stable path for us.
Taking the plunge into the biomed world was a major turning point for me. It remains a place where I keep both feet firmly planted to this day. I'll never forget that first step with that simple dietary intervention that gave Ronan quick and beneficial results. That chance helped bring Ronan out of a fog. It also brought him back a tiny bit closer to us. Trusting my gut, and taking that first step with Ronan, was critical. It took more than just trying; it took believing in myself.
If you think you can but are afraid you can't,
If you want to but are feeling hesitant,
If you know in your heart of hearts you should,
If you need a little nudge to get started,
If you are about to take that first step..
With hope in our hearts, know that we're here, and we believe in you.
If you are having trouble viewing this video click here or cut and paste this URL into your browser: http://www.youtube.com/watch?v=yTCDVfMz15M
~Mamacita
For more blogs by Mamacita click here. 
Newly diagnosed?  New to biomed?  Looking for help for your child? Please visit our resource page for links to TACA and Generation Rescue.