April 21, 2016
Today's post was originally published by Springfieldmoms.org and reprinted with permission from TEAM TMR's Hoppy. If you know people who still think of autism as an "incurable genetic disorder," please introduce them to the concept of autism recovery. It's time for autism recovery awareness to be as widespread as awareness of autism itself.
Your son sits on the floor, dropping a ball over and over again. You call his name and he doesn't respond the first ten times you say it. When he finally notices, he stares right through you. You get down on the floor and try to look in his eyes and play with him. He gets up and runs off to his next solitary game of repetitive toy throwing. He has no words to tell you what he wants, he does not point or share or show. He is alone in his world, and though you see him in there, you are lost as to how to reach him.
This was life with my first child when he was 18 months old.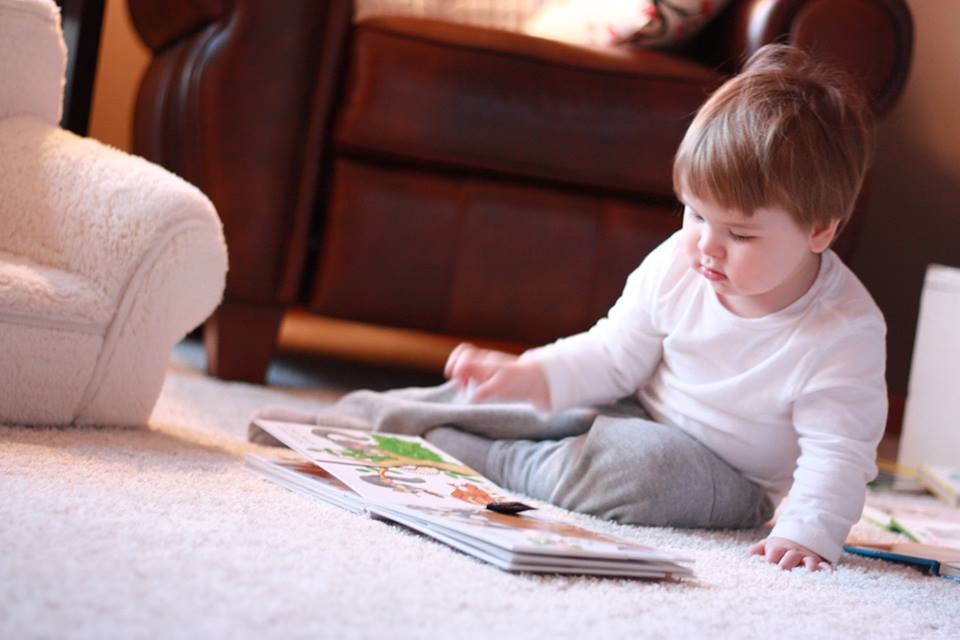 As the rates of autism in the United States have skyrocketed in recent years, we have all become increasingly aware of this disorder and the issues it creates for children and their families. The CDC's current estimate of autism prevalence is 1 out of 68 children who were born in 2004. This measurement does not yet include my own son, who was born in 2010. Thanks to significant medical and therapeutic intervention, by the time his year is counted, I have every intention that he will not be a part of that statistic.
So much can change in just four years. My son's autism was first brought to light almost exactly that long ago by an amazing developmental therapist who had just started to work with him. When Jack was still not talking at 18 months old, I contacted the Illinois Early Intervention program for an evaluation. He started speech, occupational, and developmental therapies shortly after. The day that we first realized he had autism was one of the most emotional days of my life, but I very quickly learned that many of his symptoms could be alleviated by very simple lifestyle changes, such as changing his diet. At our therapist's suggestion I immediately stopped giving him dairy products, and within two short days he was making better eye contact with us. From that point on we knew he could be healed, and we never looked back.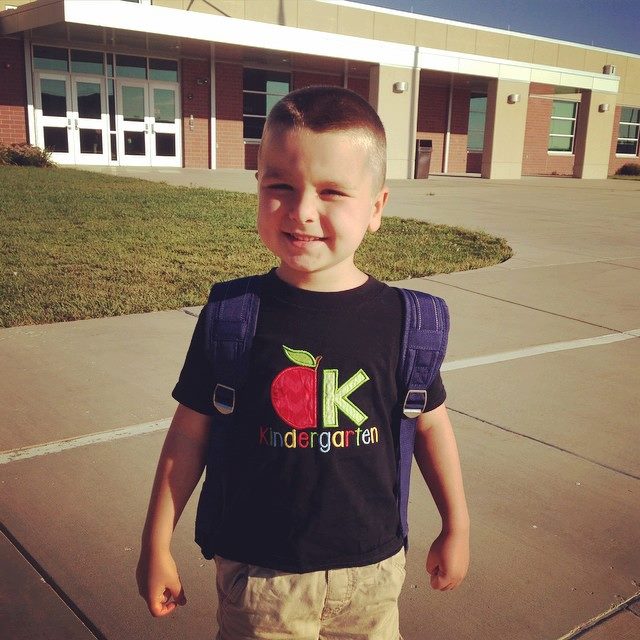 I learned so much that year about the underlying medical conditions that contribute to and cause symptoms of autism to appear. Because an autism diagnosis is based purely on professional observation of particular behaviors and developmental delays, it does not provide any insight into the physical symptoms that many of these children share. Many parents are told that their child's issues, such as sleeplessness, headaches, and stomach pain, are "just behavioral." If a developmentally typical child had these complaints, a physical cause would be sought, but when it's a child with autism, oftentimes the disorder is blamed and the family is sent on their way without any help for their clearly very sick child.
Recent scientific research shows that autism is a condition that affects the whole body. Children and adults with autism often have allergies, autoimmune conditions, gastrointestinal diseases, immune dysregulation, metabolic abnormalities, mitochondrial disease, neurological inflammation, oxidative stress, seizure disorders, and extreme sensitivities to environmental conditions. Some of these afflictions can be life threatening and even deadly when not properly treated.
As a baby and toddler, Jack was constantly sick with ear and respiratory infections, chronic eczema, and gastrointestinal problems resulting in a cycle of constipation and diarrhea. He was unable to sleep, was extremely sensitive to noise and movement, and needed very strict routines. He was constantly moving and seeking sensory input to regulate his nervous system. But as we treated him for these medical issues, he began to flourish. He started talking, he became more engaged with us, and his anxiety with new situations and transitions eased significantly. This was a process; we tried our fair share of interventions that gave us no results at all. It was over a year before we saw some of these changes, but I had so much faith that we could reach him. We were lucky to eventually find a doctor who believed in autism recovery and is still one of our trusted providers today.
Along the way I've met other local families who have seen their children recover by treating their comorbid medical conditions. Laura Cellini's son, Jonathan, regressed into autism after hitting all of his developmental milestones around 17 months. Recognizing that something dramatic had happened, Jonathan's parents took him to the University of Chicago for a diagnostic evaluation that classified him as having severe-to-moderate autism and indicated that his receptive and expressive language scores had regressed to that of a six to nine-month-old (he was 26 months old at this time). He had lost nearly two years of development. He had been very sick for much of his life to this point, with frequent ear and upper respiratory infections and reflux, among other illnesses. His autism was so severe that his parents were told he would eventually require residential care. Laura states that a gluten-free, dairy-free, dye-free, organic diet helped tremendously. However, it was when he was accurately diagnosed with a primary immunodeficiency and given appropriate medical care that his symptoms of autism also started to disappear. Today, Jonathan is a bright and engaged 17-year-old who will soon go to college; he wants become a writer.
Mandy and Sean Dickerson's son Cameron was diagnosed with autism at three years old after having been enrolled in speech, occupational, physical, and feeding therapies for over a year. Cameron had a myriad of symptoms, including lack of engagement, strict routines, stimming, poor eye contact, sensory disorder related to taste, touch, sound, and movement, oppositional defiance disorder, abusive tantrums, inability to transition, inability to communicate and socialize, interrupted sleep patterns, and high anxiety. His parents started to address his physical conditions, which included chronic eczema, immune dysfunction, severe seasonal allergies, and gastrointestinal problems. Very quickly, his autism symptoms began to fade away. Cameron is now a happy and healthy six-year-old thriving in a mainstream kindergarten classroom and does not require assistance or special education. I have talked to countless other moms from all over the country who can tell similar stories about their children recovering from autism.
My son Jack is doing amazingly well these days. Now that he's healthy, he can benefit from traditional speech and occupational therapies much more than he did as a toddler. He is in kindergarten, and though he has some catching up to do, he continues to exceed even the highest expectations we have for him. He loves to play with his brothers and friends at school; he can read and is starting to write. I try not to think about where he would be now if we hadn't found the right treatments for him.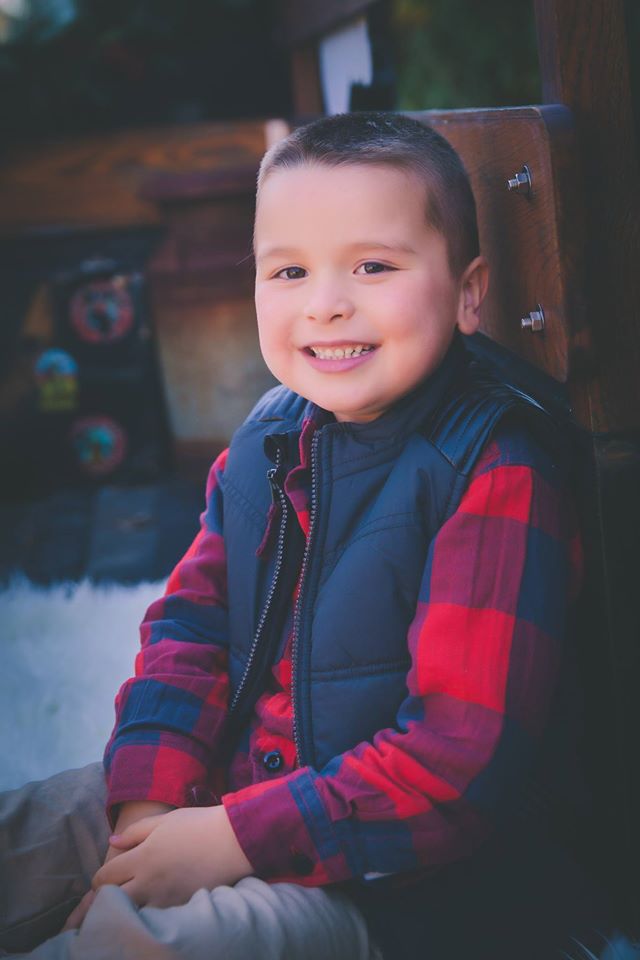 I often wonder why it is so difficult for children with autism to be diagnosed and treated for their underlying medical conditions. Part of the challenge is that each and every child is unique; the causes for one child may not be applicable to the next. The other part is a simple lack of training for pediatricians on how to recognize and treat some of these issues; the pediatrician who saw Jack as a toddler admitted that she knew almost nothing about autism and could not answer most of my questions about the medical research I had found on these comorbid conditions. If this is the response you are receiving, please know that there are specialists who can help you. The fact that these children can recover from autism needs to be more widely known.
I love my son and I always will, no matter what happens in the future. He is a sweet, funny, brilliant, loving little boy. But I knew something was wrong that was preventing him from leading a full and happy life, and I had no choice but to use every resource available to help him. I will never stop trying to find ways to help him live his life to the fullest extent.
My hope is that, in this month of autism awareness, we become more conscious of what we can do to help our children. It will surely require time, effort, and patience, but it is so completely worth it to watch your child grow and develop and gain his life back. Autism recovery is real, and I am so very blessed to witness it in my home every day.
For more information on medical conditions associated with autism, visit Autism is Medical, Talk About Curing Autism, and Thinking Moms' Revolution's Red Flags Series.
~ Hoppy
Hoppy is the mother of two handsome little boys who light up her life (almost) every day! She and her husband are proud owners of a brewery and farm-to-table restaurant who believe that nature knows best when it comes to our bodies and our foods.