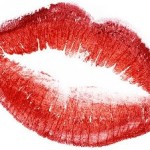 I have two children. One is on the spectrum with anxiety and sensory processing challenges.  The second (unofficially) has ADHD and some sensory issues.  We have been working on recovery for more than four years.  We have spent that time trying out various approaches and protocols to deal with and remove stored toxins and subclinical infections that are inevitable when your immune system is not operating efficiently.  We made significant progress with both boys with this approach.  Once we started to reduce the toxic burden on their body and remove viral and other pathogen infections, their behavior and functioning improved significantly.  However it was just not enough.  I realized that no amount of detox or immune system work was going to optimize existing brain function and/or grow new neural connections.
It has been almost a year since I wrote The Next Step in the Journey, where I stated my intention to focus on brain integration using the Brain Balance program. It's time for an update!
I want to be clear and say that I think the Brain Balance program is a good program.  It is based on sound fundamentals and works for many children.  But it didn't work for us.  Those familiar with the program are likely to say, "Well, they obviously didn't do the home program," or "They must have cheated on the diet!"  Nope.  We were diligent and faithful to both.
During the initial Brain Balance evaluation, the director informed me that the core issue for both my children was dysfunctional primitive reflexes.  (I had never heard of that!)  She also said that my ASD child would need at least two 12-week sessions, but my ADHD child would certainly need only one twelve week session.  She also said that any gains would be permanent. As we were approaching the end of the 12-week session, it was clear that I needed to rethink Brain Balance for my children.  What was surprising is that my ASD child had made decent progress, but my ADHD child had made very little progress at all.
During our exit evaluation, the Brain Balance director insinuated that my ADHD child didn't make much progress because he wasn't trying hard enough.  At the time this statement really made me mad, but over time I realized there was an element of truth in that insinuation (more on this later).  Also during the exit evaluation, the director made sure to tell me that I must continue doing the home program with my children.  Since I had no intention of returning to the Brain Balance program, we did not continue the home program and soon all my ASD child's gains in reduced anxiety vanished. Poof!  Gone.
When it became obvious that the Brain Balance program wasn't going to work for us, I needed to find other options.  I focused my research on the concept of primitive reflexes.  I found books that described each reflex and more importantly the physical, cognitive, behavioral and psychological implications of retaining infant reflexes after infancy.  Lots of bells and whistles were going off.
For my ASD son, it was obvious that he was greatly affected by retention of the fear paralysis reflex. I also learned that the fear paralysis reflex is a precursor to the moro (infant startle) reflex.   In addition, I learned my son must first address fear paralysis BEFORE moro in order for him to achieve permanent gains in reduced anxiety.  Because the Brain Balance program only addresses the moro reflex (with no mention of a fear paralysis reflex), my ASD son's gains in reduced anxiety vanished as soon as we halted the moro reflex exercises.
While researching and consulting with experts I learned that my ADHD son did not make any progress at Brain Balance because his spinal galant reflex was profoundly retained.  Retention of spinal galant results in an inability to sit still and focus on a task.  Kids with retained spinal galant reflexes seem to have 'ants in their pants.'  It is very hard for them to sit in any one place for long because of a numb sensation in the area from the knees up to the middle/lower back.  That area of the body was not fully integrated into (connected to) the brain during the normal course of development.   My ADHD son needed a deeper, more foundational approach to addressing the spinal galant reflex than the Brain Balance program offered.
Again, I know Brain Balance has been, and will continue to be, effective for many children, however for the reasons stated above, I had to look to other programs to help my children.
I chose to move forward with the MNRI (Masgutova Neuro-sensory-motor Reflex Integration) program.  Before I made the time and financial investment in MNRI, I wanted to make sure it was the right choice.  So I drove three hours to the closest core specialist.  After a short evaluation,she gave me insights into how my boys' neural connectivity dysfunction was affecting their cognitive function, behavior, personality and physical abilities.  It was absolutely amazing the insights she had into my children, whom she had only met a few minutes earlier.  She was able to tell me details about their personality and functioning after ten minutes (or less) of assessment!
You see the Brain Balance director was partially right.  My ADHD child had not given his 100% best effort.  That was a theme in his life.  To look at him you would see a boy that appeared to be athletically gifted, but he never wanted to try any sports.  He was smart, but didn't try very hard in school.  Quite plainly he had self-destructive tendencies.  The MNRI core specialist explained to me that my son had excessive tension in his body as the result lack of development of his core tendon guard reflex which was contributing to his self-destructive tendencies.
The MNRI core specialist conveyed to me that my ASD son's anxiety issues resulted from multiple causalities.  She taught me a handful of exercises and implored me to go to a conference.
So we took the plunge and signed up for a conference.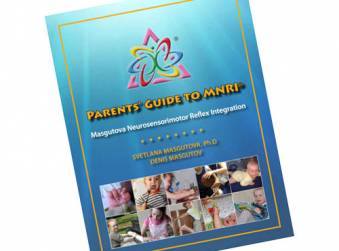 The first conference was tough.  I didn't know what to expect.  Both boys went into what some people refer to as a regression.  I understand now that remapping/rebuilding/building new neural connections can be tough on some of the kids.  Their brains and bodies are used to working a certain (dysfunctional) way . . . and suddenly they are 'asked' to work in a new/different/more efficient way. Even really good change can be tough.  We didn't really notice any improvements while at the first conference.  The changes began to unfold after we had been home for a few weeks. I understand now that for some kids (mine) it takes a few weeks for their brains/bodies to adjust to the new neural connections before the improvements will be seen.
For my ASD son the improvements have been cognitive, physical and behavioral.  He grew two clothing sizes in less than two months after coming home from the first conference.  He has more muscle tone and is more coordinated.  Loud noises don't bother him as much any more.  His skin isn't as sensitive.  His anxiety level is better.  Because his sensory system is less sensitive, his brain has a higher capacity to pay attention to his schoolwork.  He is not so distracted by what is going on around him, and now he can complete his math work with very few prompts.  Because his sensory system is less sensitive, his brain is now free to think deeper thoughts. He is starting to plan for his future. He is curious why I have certain opinions.  He is wondering about his world.  These are all significant improvements for a boy who at five years old used to sit in the corner by himself lining up his cars . . . only speaking when he wanted to quote his favorite movie or ask for food.
My ADHD son's improvements are pretty amazing, too.  I always knew he had so much potential.  I knew he could be really smart in school and could be a really good athlete.  However, he seemed satisfied doing nothing.  No amount of positive reinforcement or encouragement affected him at all.  All of this changed dramatically within three weeks of coming home from the first conference. He now cares about his schoolwork. He asked to join a baseball team. He really wants to do well in life.
Before we began the 'brain' part of our recovery journey, I had a vague understanding that working on building new neural connections would improve cognitive function and behavior. What I wasn't expecting was the changes in personality and improvements in physical abilities.
It has been five months since our first MNRI conference.  We have been working hard on our home program and have enjoyed lots of gains.  But, we are by no means finished.  We continue focusing on creating positive energy through affirmations and other energy work along with MNRI.  We are going to try essential oils and go see a chiropractor.  We will continue to attend MNRI conferences as finances and schedule permits, because the gains come faster with 6 hours of daily therapy.  However, I am also going to attend MNRI training classes.  The classes provide an opportunity to gain a deeper understanding of the brain and reflex integration while you are learning the exercises to do at home.
I will be attending an MNRI class in Dallas in February.  I would love to meet you there!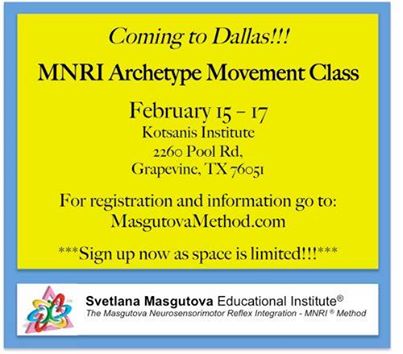 xoxox
~ Sugah
For more information or to register for the class in February go to:  http://masgutovamethod.com/events/369/mnri-archetype-movement-integration?c=1
For more information on MNRI in general go to:  http://masgutovamethod.com
For more by Sugah, click here.