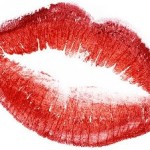 You may remember that I, Sugah, have been reading/researching the brain's role in the symptoms our children our experiencing in the multitude of childhood developmental diagnoses. Previous journey blog posts can be found here, please read  A New Journey, The Journey Continues and Brain Function Deficits.
I have decided to take my children to the closest Brain Balance Achievement Center for an evaluation. This is not going to be easy as the closest center is 3 hours away. However, after reviewing all the programs available my opinion is that the Brain Balance Program is the most complete option as of right now. It not only covers cognitive training but also sensory motor training as well. They incorporate special diet and a supplemental regimen in order to reduce inflammation providing for an optimal environmental in which to grow new neural connections. And that is the goal. To grow new neural connections so the brain can function the way it was intended.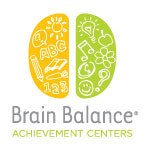 I have found some reputable cognitive training facilities close to where I live, however, I have decided that cognitive-only training will not work for my children. I think a cognitive only training facility would work well for a child who is ONLY experiencing cognitive delays…with no other delays. But that is not my child. He has sensory issues. He doesn't like loud noises and has a hard time 'keeping it together' in loud, noisy places. He has anxiety. He flaps. Et cetera.
Our brains are connected like a big bowl of gluten free spaghetti. The
different areas of our brains are connected together in a highly complex web of neural connections. Proper functioning is dependent on each portion of the brain communicating to the other portions at the same speed and timing. Dysfunction occurs when communication is poor (out of synch or rhythm) either between the two hemispheres of the brain or the communication is poor within a given hemisphere. Each section of the brain is responsible for managing certain bodily functions and is interconnected to all the other parts of the brain around it. If one part of the brain is impaired, it is likely that other parts of the brain that are close by are also impaired to some degree or another. Brain Balance understands the inter-relational nature of brain connectivity and communication and their program functions to restore proper brain communication. Their program works to improve communication/connectivity within the whole brain…as opposed to just one portion.
Cognitive only training facilities assume our brains are like waffles. It assumes that each portion of the brain functions separately and
distinctly from surrounding areas of the brain like a waffle square. They assume that you can pick out one portion of the brain and exercise it to improve its functioning. You can focus only on improving the cognitive functioning of a child and he/she can realize significant cognitive improvements. However, if the areas surrounding the cognitive are of the brain are also impaired, it is likely that the cognitive benefits received from cognitive only training will fade over time. This is because the areas surrounding the cognitive area will continue to communicate/function at a lower level and will eventually pull the cognitive functioning down to their level. Thus the cognitive improvements will eventually fade unless the cognitive training is continued for a lifetime.
I hope you are enjoying this journey. I'm going to call and schedule the evaluations this week. I'll let you know how it goes.
MUAH!
Sugah
xoxoxo
For more blogs by Sugah click here.