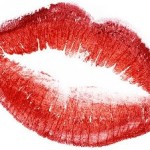 I am learning so much on this journey.  I have chronicled my journey, you can read it here A New Journey and The Journey Continues.
Thanks to a comment made on the first blog post of this journey, I am reading a book called Disconnected Kids by Dr. Robert Melillo.  I haven't finished it yet, but I've already learned some interesting things.
[SIDE NOTE:  Thanks for your comments, readers.  Sharing your experience here can be life changing for another person!]
In his book Dr. Melillo tells parents what is happening in their kids' brains, what the problems are, why they present specific symptoms, and gives parents tools to change it.  Some children have issues learning academically, some children have issues with social learning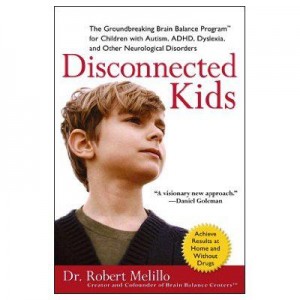 and discerning nonverbal behavior.  All these challenges are the result of a functional imbalance between the two hemispheres of the brain.
The functional imbalance or disconnect in the brain happens as the child is developing.  Genes that would turn on to build connections in certain areas in the brain are not turning on as they are supposed to.  So what a child ends up with is a maturity imbalance where one area of the brain is growing and developing normally and another area of the brain – usually the other side of the brain – is delayed.  You can have a child with an area of the brain that is 10 years old and another part of the brain that is four years old, functionally.  And, given the imbalance, the child cannot actively engage the immature part of its brain in the learning process.
There is no destructive or degenerative process occurring in the brain, it is merely a communication problem.  The two sides of the brain are processing at different speeds and therefore cannot work together.  If you were to take my old 386K IBM compatible computer that I used to work on when I first entered the workforce, and you connected it to the lightning-fast computer that I use today… they just wouldn't be able to work together.  This is a good analogy of what is going on in our children's brains.
A child will be affected differently depending on where the immature portion of the brain is located.  Children with autism, Asperger's, ADHD, OCD, and Tourette's all suffer from right-brain weakness.  They tend to be very intelligent/high IQ, but they struggle socially, emotionally and can't read nonverbal communication.  They are clumsy and awkward in their gross motor skills.  They tend to be anxious, hyper, impulsive.
Children with dyslexia and learning disabilities tend to suffer from left-brain weakness.  They are slow in school and have a hard time remembering things.  They have poor fine motor skills.  However, they can be incredibly empathetic.
I am still reading and still learning.  Thanks for joining me on the journey.
MUAH!
Xoxo
~ Sugah
For more blogs by Sugah click here.