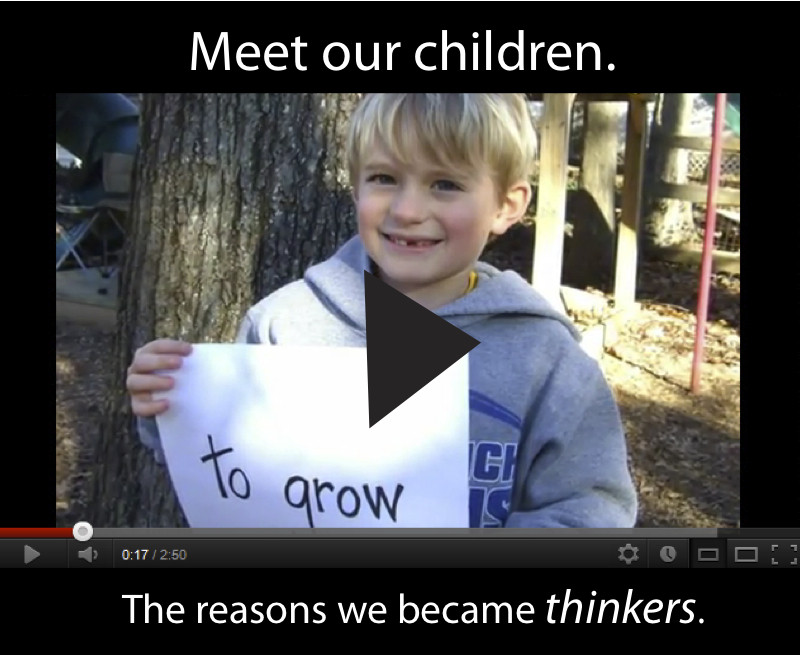 A Sequel is coming … starring YOUR children!
Last week, the video featuring our children and their powerful messages to the world was watched and shared by thousands spanning the globe. We were humbled by the praise.
Just as our children are not a number, neither are yours. They have faces, feelings and messages to be heard. Now, it's time to let YOUR child be heard!
The Thinking Moms are inviting all parents of autistic and special needs children to submit photos of their own children. We will set them to music and create a video. The video will play at the AutismOne / Generation Rescue Conference May 23-27 in Chicago, IL and will also be shared on Youtube.
At the conference, the Thinking Moms will have a table in a prominent location. On that table will be your children's messages!
The video will play continuously for all conference attendees to watch as they stop by to chat with the Thinking Moms. We'll be on hand every day of the conference and also hosting a very special Karaoke evening. We hope to meet many of you!
So, start thinking about how your child will finish the sentence, "I want______." We can hardly wait to share your creativity with the world!
Please see below for guidelines on submitting the photo of your child holding a sign.
Guidelines:
The writing should be in black marker. It must be legible and on 8 x 10″ or A4-sized white posterboard or paper.
The photograph must be well-lit, in focus and of good resolution. The sign should be clear and visible.
Please submit your photo in large sized .jpeg image (500KB or greater if possible)
Please submit your photograph with your name, your child's name, age, location, and email address.
Please email the photo and the relevant information to thinkingmomsrev@gmail.com with the title Meet The Children Video.
Any inquiries regarding your submission should be directed by email to thinkingmomsrev@gmail.com
Depending on quantity received, we reserve the right to create more than one video or save select photos for a later project. Send yours soon to obtain a spot!
The deadline for submission is April 20, 2012.
By submitting your photo to The Thinking Moms' Revolution, you grant us the right to publish and / or incorporate it into the slideshow and other promotional campaigns as we deem appropriate. The Thinking Moms' Revolution may or may not use your photo. Submitting your photo also implies that you have the rights to distribute this photo and does not infringe on any copyright.
For inspiration, please view our children's messages: