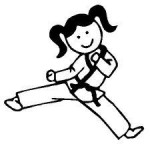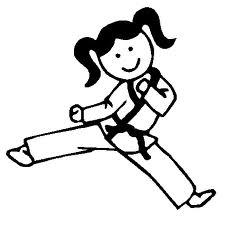 The world that we live in has me scratching my head quite a bit. To me, it just seems like humans have lost their common sense. I am not finger-pointing; I was completely asleep until my son's health issues caused me to have a huge wake-up call. But I'm a Thinker now, and these are some of the many questions I find myself asking these days. Here are a few of them:
If you spill mercury out of a thermometer or a light bulb, and it requires a HAZMAT clean-up procedure, why is it okay to inject mercury directly into our bodies?
Why are we told not to eat tuna during pregnancy because of mercury, but take a flu shot that has mercury in it?
If formaldehyde is a known carcinogen, why is THAT okay to inject directly into our bodies?  How is it possible that known carcinogens "strengthen" the immune system?
If we know vaccines alter your immune system, why wouldn't we automatically investigate vaccines as a cause of an autoimmune illness?
If vaccines work, then how are non-vaccinated kids a danger to vaccinated children?  Wouldn't that make the vaccinated children protected?
If we know that aluminum is associated with Alzheimer's disease, why do we recommend seniors get the pneumonia shot, which contains aluminum?
If your child has an egg allergy, why wouldn't your child be screened for that and be
instructed to opt-out of vaccines that have egg-related ingredients?
If you are pro-life, why wouldn't you be concerned/outraged that vaccines were created and cultivated with the cells of aborted fetal tissue?
If we have to be careful when brushing our littlest ones' teeth so that they don't swallow their toothpaste because of fluoride, and we know it is a neurotoxin, why is it okay for the government to put fluoride in our drinking water?
If we are teaching our children in schools about nutrition and the importance of good eating habits from a very young age, why aren't we putting those lessons into practice in the lunchroom?
If we have been taught since first grade about the importance of good nutrition, why do we shrug it off when someone tells us that behavior problems or physical illness might be related to the foods they are eating?
Why do we as a society act as though nutrition is not important?
Why do we feed our children sugar and artificial dyes that are known to cause hyperactivity in some children, and then punish the children when they don't stay seated and quiet in their seat during school, church, etc?
Why are so few people concerned about the long-term effects of genetically modified food?  And why are so few people concerned about GMO food, Round-Up, and Monsanto?
Why did Proposition 37 fail in California? Why do people think they shouldn't have the right to know what foods are genetically modified?
If we know that diet and exercise are important in cancer prevention and treatment, why isn't that automatically a part of a cancer patient's treatment?
Why did I see cancer patients being offered cookies, candy, and junk food in the treatment room of my clinic week after week?
Why does the general public seem to have no interest in or concern about the autism epidemic?
And last, but certainly not least:
If a parent ties their child up, the public is outraged and the parent is arrested, prosecuted, and publicly flogged.  Why then is it acceptable for a hospital to restrain a child in leather restraints for 19 continuous days?
Am I the only one who wonders about these things?
THINK.
~ B.K.
For more blogs by B.K., please click here.