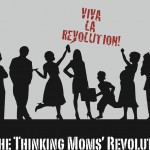 Please watch the Congressional Hearings on the Federal Response to Rise in Autism Rates today November 29, 2012 on C-SPAN 3 at 2pm EST.
Our very own Sunshine and Mamacita will be at the Congressional Hearing. They will be representing the Thinking Moms' Revolution, talking with folks, reporting from the scene and posting pictures on Facebook and Twitter. So please don't forget to show them your support on our Facebook Page.
The recorded video of the hearing is now available, please click here or copy and paste this URL http://wp.me/P2mXj9-2zI
Please watch the LiveStream video below, best viewed on Internet Explorer. If you are unable to view the live stream video, please click here.
~ TMR
* Please watch Tex Interviews Representative Dan Burton On The Eve Of The First Congressional Hearing In A Decade