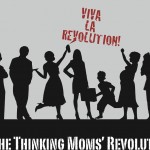 The Congressional Hearings on the Federal Response to Rise in Autism Rates was held on November 29, 2012 on C-SPAN 3 at 2pm EST.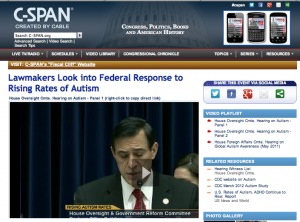 The recorded video of the hearing is now available here, please watch. You will require Adobe Flash Player to watch the video.
Keep an eye out for our Thinking Moms in the audience!
If you are unable to view the recorded video of the hearing, please click on C-SPAN Video Library here.
WASHINGTON, DC
Thursday, November 29, 2012
House lawmakers have called on officials from domestic and advocacy groups to testify Thursday about Autism Spectrum Disorders (ASDs). Among the topics they discuss are efforts to increase awareness and understanding of the disease, limited public health resources and public health policy.
According to studies, autism in children appears to be on the rise.  "About 0.74 percent of kids had received in autism diagnosis in 2006-2008, up from 0.19 percent in 1997-1999," said Coleen Boyle, director of the U.S. National Center on Birth Defects and Developmental Disabilities. The goal, she said, "is raising awareness of the importance of this as a health problem and one we need to address."
Other witnesses that testify before the House Oversight Committee include Alan Guttmacher, Director of the Eunice Kennedy Shriver National Institute of Child Health and Human Development; Bob Wright, Co-Founder of Autism Speaks; Scott Badesch, President of the Autism Society; Bradley McGarry, Coordinator of the Asperger Initiative at Mercyhurst University; Ari Ne'eman, President of Autistic Self Advocacy Network; and other health professionals. ~ Excerpt from C-SPAN 3
~ TMR