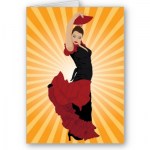 When I first started this journey, I felt like an outcast. None of my friends' kids had problems like mine was having. Their kids were healthy. My son was not. None of the other moms were dealing with what I had to. I was at a loss. My days were spent trying to figure out seizures, rock-solid poops and yeasty nighttime laughing while theirs included scheduling play dates, visiting the park and planning typical birthday parties. No one could give me any advice on what was happening to my child, let alone what to do about it. As each day went by, I realized it was up to me to figure out what was going on. The more I learned, the more distance I felt between me and other moms. They were the "normal" people. I was not.
As I shared what was happening to Ronan, some people were nice and polite. They'd smile and nod as I tried to explain what was happening to him and how different—and increasingly difficult—he was. "He'll be fine. You're doing a great job. Did you ask your doctor about this? He'll tell you what's going on."
Yeah, no one could relate. They said they understood, but in my head I was screaming,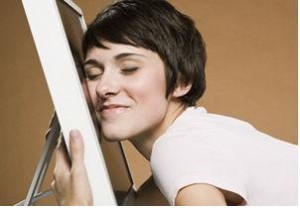 "You have NO freaking clue!" I felt like some people weren't really listening, while others only pitied me. It was a very difficult time as I had very limited resources, respite and relief. I was desperate to find someone who "got" me, who understood my fears, who could guide me while helping me learn what it was my son was going through. Thank goodness I learned to navigate the Internet!
I instantly found other moms who screamed in their heads too. We shared highs and the lows. In fact, we shared everything—from gluten-free recipes and therapy tips to spilling our guts while revealing our deepest, darkest secrets. From each other's stories and experiences, we learned why, how and what to do next about it. It was liberating.
Time zones didn't matter. We talked on message boards at all hours of the day. We talked about family, special schools, unwelcoming communities. We taught each other about science, nutrition and neurology. We dove deeper into discussions I never dreamed I'd ever have. Conversations about poop that floats, poop that doesn't float and what to do when poop won't come out were common. No topic was off topic ever.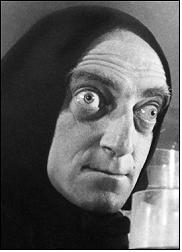 To an outsider, we probably sounded like a bunch of freaks.
Well, who needs "normal" anyway?
Normal was so long ago for me now. It was when I wasn't looking close enough. It was when I accepted everything as the truth. It was when I wasn't thinking long-term. Wait. Thinking long-term? Heck, I wasn't even thinking! My, how times have changed.
Every now and then I wonder what would have happened if I'd stayed with the normal crowd. I've seen what normal looks like now. It's different than what it looked like to me before. It's different than what it used to mean to me too. Normal is still, well . . . normal. And it ain't always pretty.
Normal today is watching a classroom full of kids who can't sit still because of sensory issues. It's popping mind-numbing drugs to get through elementary school. It includes a school nurse's office full of cartoon character Epi-Pens. Normal ignores dark circles under the eyes. It doesn't see that we have a nation full of very sick children. It accepts that kids are getting sicker and sicker while refusing to find out why. Normal continues to look the other way while injecting toxic substances into bodies under the guise of 'safe and effective'. Normal doesn't mind that asthma, allergies and attention issues are now simply a part of childhood. It also insists that autism has always been here. Freaks like me can prove, no, it has not.

Freaks want to stab themselves in the eye with a plastic fork when they hear that another child has been added to what is becoming the majority—a majority that includes being sick from chronic ailments no other generation has suffered as greatly. And if that isn't enough, suffering now comes in many forms. From juvenile diabetes to being disabled from vaccines, or worse, dying from severe food allergies, normal doesn't get that that's not normal. They don't want to.
Freaks figured all of that out though. They figured it out the hard way and after terrible things happened to their children that really didn't have to happen. Freaks figured it out for everyone else and want to share what they know. Some people don't want to hear it, but the truth and repercussions will all come out. Freaks speak up now. They aren't afraid to tell their story because freaks want none of what happened to their kid to happen to anyone else.
I'm not always 100% comfortable in everything I have had to learn and do now, but I know I can never go back to where or who I was before Ronan got sick. I can't cross over to "normal" again. I know too much. I'm a freak now. Freak I will forever now be. It does me good, and it does Ronan a lot better too.
Freak on.
~ Mamacita