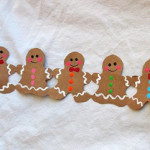 My Grown-Up Christmas Wish…Just one friend for my son?
I love Christmas music.  In fact, the music is probably my favorite part of Christmas.  Don't get me wrong–I love the lights, the cookies and the presents, but if I had to give up everything else, just leave me the carols and other holiday classics.  For me, Amy Grant's many Christmas albums are the centerpieces of my Christmas music collection.  But have you ever heard a song hundreds of times and never really "got it?"  That happened to me last Christmas.  I brought out the Christmas music on Thanksgiving Day as I do every year (not one minute sooner – thank you.)  I was driving along and as I began listening to Amy Grant sing "My Grown-up Christmas List" [Home for Christmas, A&M Records, 1992], I started sobbing.  So here's my lifelong wish: My grown-up Christmas list, not for myself, but for a world in need.
No more lives torn apart.
That wars would never start.
And time would heal all hearts.
And everyone would have a friend.
And right would always win.
And love would never end.
This is my grown-up Christmas list.
And everyone would have a friend.
Now I've been singing this song for 19 years – almost half my life and I've always loved it.  Though never as I sang this in my early adult life did I realize what a profound meaning it would have in my future.  I have a nine year old son with autism.  He's a handsome and intelligent, but verbally limited and mostly-uninterested-in-other-children son with autism.  Now I distinctly remember being absolutely perplexed by that line the first couple times I heard this song – "And everyone would have a friend."  I just didn't get it; I mean who doesn't have friends?  I wasn't the most outgoing child; nevertheless I always had a couple good friends and many acquaintances.  As a naïve twenty-year-old I honestly could not comprehend that line in the song.  Wars? Yes.  Broken hearts? Yes.  Love that ended?  Yes.  But was it really possible that there were people with no friends?  It would only take another nineteen years for me to truly understand this song.  And now I get it.  There are few things as devastating as watching your child be ALONE.  Yes, the blood draws and the night terrors and the total frustration with lack of communication are wretched, too.  But seeing your child alone with no friends, as you watch the other children laugh and play and share secrets as they communicate as kids do is devastating.  Only worse is the thought that he may always be alone with not a single friend.  So with appreciation to David Foster and Linda Thompson-Jenner for writing such a heartfelt and poignant song and to Amy Grant for recording it in such a beautiful fashion, may we always remember that everyone deserves a friend.  May this Christmas season bring the possibility of a friend not only for my son, but for all of the sons and daughters with autism.  That would be the best Christmas present ever–though his recovery from autism would also be grand.  And while Santa is at it, we could use a decent night's sleep, too!  Merry Christmas!
Melissa D. is the mother of a soon to be ten-year old son on the spectrum.  She spends her time listening to show tunes, teaching part-time at her local university when needed and trying desperately to recover her child.