The Thinking Moms' Revolution is proud to partner with our Platinum Sponsor HempMeds to present our upcoming January 22nd eConference  Medical Marijuana for Children with Autism.
REGISTER HERE.
HempMeds offers the highest quality consumer products featuring cannabidiol (CBD) hemp oil. They are the trusted CBD source because their quality standards lead the industry. HempMeds' goal is to constantly improve and innovate, and they dedicate extensive resources to cannabinoid research, professional education, and product development.

"Our commitment to science is embodied in our exhaustive testing requirements that start at our proprietary hemp seeds and extend to every single product we bring to market."
HempMeds guarantees:
Rigorous testing for cannabinoid content.
No genetically modified ingredients.
No pesticides, herbicides or chemical fertilizers.
No dangerous contaminants.
"HempMeds is beyond excited to be on the cutting edge of this emerging industry, committing to sensible reforms, scientific inquiry, and natural products that millions of consumers already love."
Hemp agriculture
HempMeds sources its hemp from family farms because they believe in sustainable agriculture and supporting small farmers committed to growing non-GMO crops without chemicals.  As hemp is naturally resistant to most pests, their farmers grow hemp in such a way that there is no need for herbicides or toxic fertilizers. There is no organic certification process in place for hemp. HempMeds hopes there will be within the year.
Hemp has been cultivated all over the world for thousands of years for industrial and medical purposes including rope, clothing, sails, paper, hemp milk and hemp protein, and many other products.
What is the difference between hemp and marijuana?
Hemp and marijuana are two different varieties of the Cannabis sativa L. plant. Marijuana is cultivated for high levels of THC, which is concentrated mostly in the plants' flowers and trichomes. Industrial hemp is cultivated for its fiber and has almost undetectable levels of THC and higher levels of CBD. Marijuana is cultivated explicitly for drug and pharmaceutical production, whereas hemp is grown for fiber, seed and oil. Industrial hemp will not make you high.  July 2013 Congressional Research Service report,"Hemp As An Agricultural Commodity."
HempMeds products
*HempMeds CBD Hemp Oil, Real Scientific Hemp Oil (RSHO) – is 100% natural, derived from the federally legal industrial hemp plant, and tested multiple times from seed to shelf for CBD content, other cannabinoid content, yeast/mold/fungus, and bacteria to ensure safety and quality.
"I can't help but think that in the not-too-distant future, products like RSHO will become as ubiquitous as vitamins and fish oil. And I predict the benefits for human health will be at least as significant."  –– Review by Rick Macey at THC The Hemp Connoisseur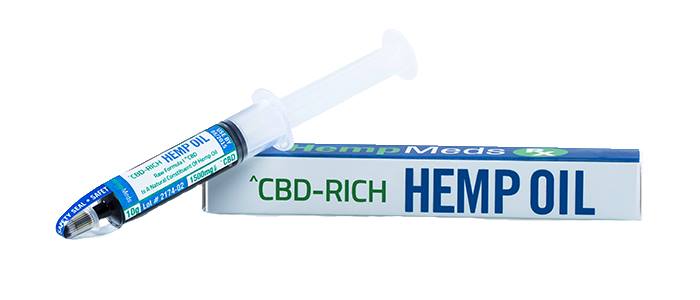 I reached out to a parent in our community who has used this product for her feedback, and she said:
"We did a six-week trial of RHSO gold at a fairly low dose, and we were so pleased with the improvement in our son's anxiety that we kept on going! And we have an epically anxious kid.Very little has touched his anxiety, up to and including Benzodiazepines." — Jill from CA (10-year-old son with epilepsy and generalized anxiety disorder)
*Cibdex drops – contain a vegan hemp oil tincture for a convenient option.
*Cibaderm Personal Care Line –infused with HempCBD complex and natural steam-distilled botanicals.
And Coming Soon!
*CBD Functional Food Products – pairing a whole food source of natural CBD from hemp oil with other functional ingredients in a variety of products like protein bars, baked goods and nutritional supplements.
Due to the generosity of HempMeds, we are able to bring you the eConference Medical Marijuana for Children with Autism where we will hear from seven speakers who will discuss not only the use of Industrial Hemp CBD oil, but also, for those residing in states with legal Medical Marijuana, the use of therapeutic cannabis as well. We are excited to cover all aspects of this innovative medical intervention and the possibilities for healing and gains for our children.
REGISTER HERE.
We hope you will join us!
~ Mama Mac (Alison MacNeil)