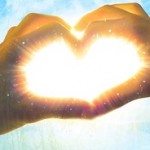 One of the biggest challenges that we have encountered during our recovery journey with our son has been finding good, meaningful recreational activities for him.  Our first attempt was in kindergarten, when we thought that we would try soccer out.  We thought since the kids were young that he may be able to make it on a typical soccer team.  What a mess.  It was discouraging on many levels. He was not involved in the game at all, and other parents would yell to him to run after the ball when it would come near him. The best thing that I can say about the experience was that he stayed on the field when he was put in the game.
We have also tried Challenger Baseball.  It is an amazing program, but for us it just wasn't a good fit.  The focus was not on learning to play the game so much as just hitting the ball and having a great time.  Never have we seen a group of people celebrating everyone's successes on the field the way that this team did. This organization is wonderful and we truly enjoyed our season, but it wasn't exactly what we were looking for.  We wanted Rob to have the experience of learning to play a sport and to be part of a team, especially because he has always been so interested in watching sports on TV.
Lucky for him I found out about a special-needs team in the area and thought we might give a new sport a try.  Ice hockey.  Special-needs ice hockey.  Rob had only ever been on skates once before in his entire life.  He had always liked watching my cousins' sons play and had always been interested in watching hockey, but playing?  Oh boy… this could get interesting.
Fortunately the NOVA Cool Cats offer a three-practice trial period before you commit to the team, to make sure that ice hockey is a good fit for your child.  What did we have to lose? We made our way to the rink to see what this was all about.
The instant Rob was suited up for his first practice, he said to me, "I look like a hockey player."  There was no hesitation, no nervousness from him as he began something very new and out of his element. I was the nervous one learning how to get all this new equipment on him, but he took it all in stride. He made his way onto the ice that first day and somehow managed to stay on his feet. He even hit the puck a few times. From the very first moments getting dressed he was hooked. So were we.
Our team practices every Sunday and we have a wonderful group of coaches that come out and really teach the kids the game of hockey.
They work with the kids on skating drills, stick work and passing.  But what is even more impressive is the number of dedicated middle school and high school hockey players that come out to help our kids on the ice.  These mentors work one on one with the kids who need a little more support, help run drills, talk with the kids, engage them and offer friendship and kindness.  They are willing to do whatever it takes to connect with the kids, even it means lying on the ice with a player that is having a bad day. If you ever lose your faith in humanity, please come on out for a Cool Cats practice.  These kids never cease to amaze me with their spirit and their generosity.
In the time that we have been on the team, Rob has become quite a good skater, and we have had some very special experiences that we won't ever forget.  We've gone to tournaments as far away as Minnesota.  We have had the chance to meet a few of the Washington Capitals players who have showed up and skated with the kids during our yearly summer camp.  He was given the opportunity to skate between periods at one of the Capitals home games this past season.  Rob and some of his teammates played in the first ever Disabled Winter Classic right outside Heinz Field in Pittsburgh the day before the Capitals and the Penguins took the ice. These events were incredible but what made them even more special was the fact that Rob was participating in them as part of a team and making memories with his new friends.  Priceless.
A lot of hockey fans out there are crushed that there is no NHL hockey this year due to the lock-out.  I encourage all of you disgruntled hockey lovers to find a special-needs hockey game to attend.  It is far more uplifting than anything you will find at a professional game.  Just check out this video from the Winter Classic game the kids played in… you won't find this anywhere in the NHL!
Our most recent hockey adventure brought us to New Jersey for the Dare Devils annual Frankenfest Tournament.  It was our third year attending and our second being able to meet up with Saint and her beautiful daughter.  It also happened to be taking place the weekend before Hurricane Sandy hit.  While the tournament was a little more sparsely attended than usual, it was still an amazing weekend where these young athletes got to shine.  We saw some great hockey, and most of the games were pretty competitive.  At one point, Saint made a great observation.  She said that what was so great about this tournament was that all of these parents are doing nothing but cheering on their kids.  No crazy parents yelling at their athletes to perform, just encouragement for their player to get out there and do their best.  I couldn't agree with her more.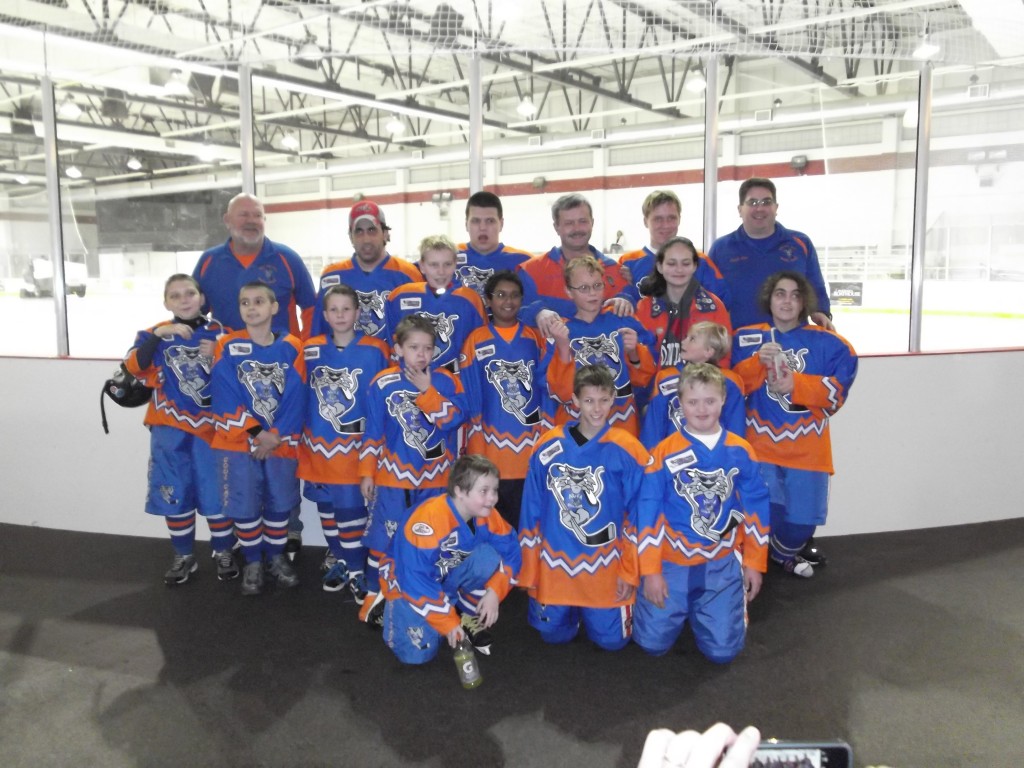 Our final game on Sunday was against the team from Brick, NJ.  After the game, Jon and I were walking out with a dad from the team and he asked where we were from.  We started chatting and we found out that they all had two hours to get back home because the mandatory evacuation was starting at 4 pm.  They had to get home by then or they wouldn't be able to get back at all.  Talk about being dedicated to your child.  It is this kind of willingness to go above and beyond that makes these families and these tournaments special.  I have been thinking about him and that team a lot in the last week.  Brick, NJ was hit very hard by Sandy and I have been hoping that all those kids who played their hearts out, and their families who stayed to watch them despite the weather, are safe and taken care of in the wake of that devastating hurricane.
If you have a child with a developmental disability, and if you are looking for a sports program for your child check out the American Special Hockey Association to see if there is a team near you. The NHL's youth development program "Hockey is for Everyone" supports non-profit youth hockey programs like the NOVA Cool Cats and there is likely a team close by. Hands down, hockey has been the best intervention we have ever done for our son.  Not only is it helping his physical development, but it is also helping him develop socially and emotionally.  He is participating on a team that makes him feel proud and he has a blast every time he gets on the ice. I couldn't ask for anything more.
~ Sunshine ☼
For more blogs by Sunshine click here.