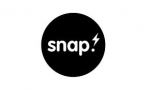 (This blog originally ran on August 28, 2012.)
August 28, 1963 is an auspicious date in our nation's history; it is the date of Dr. Martin Luther King's I Have a Dream speech.   This speech challenged us to examine our conscience, not only as a country, but also as individuals, to believe in our dreams no matter how huge the obstacles that stand in front of them.
My interpretation of this speech is that his dream was simply to have everyone be treated equally.  In a way that is my dream too. In the past I had heard the speech, and believed I understood the meaning. But I can honestly say that I have never really known the feeling of discrimination. Since my son was diagnosed with autism, I unfortunately have come to know the feeling all too well. It may be unintentional, it may be disguised, but it is discrimination nonetheless.
If you are unable to view the video above, please click here.
I have a dream to simply have my son treated equally. That's not all, I have other dreams for my son:
I have a dream, that one day my son's body will heal and he will be healthy.
I have a dream that my son will have friends.
I have a dream that my son will play high school football.
I have a dream that my son will graduate from high school and then college.
I have a dream that my son will be able to live independently.
I battle every day to keep these dreams alive and, in the face of adversity, I refuse to let them go.  Some may think I am in denial and that I should move on and accept autism. I stand firm, and I will not relent. I believe that by adhering to my dreams "we shall overcome."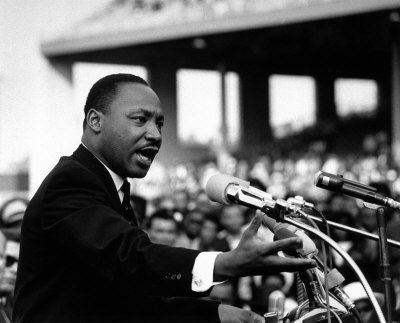 What makes a speech great?  I think it should
be a voice for those who cannot speak,
give vision for those who cannot see,
and inspire those who may have lost their dreams.
I think Dr. King's speech accomplishes all of those, and I hope that everyone has their dreams come true.
I posed the question to some of my fellow TMRs:  "What are some of your dreams for your child with autism?"  We all know that health and healing are number one.  But what else? Here is what they had to say:
Sunshine: "A Friend.  To be able to read at grade level and enjoy reading.  To be able to enjoy simple childhood pleasures like going to an ice cream parlor at the shore, or playing a team sport, or just playing in general."
LuvBug: "For me to have to yell at him to put down the book, turn off the light and go to sleep!  Watching him and a friend play together in the ocean.  To find the "right" girl and fall in love.  To speak at his high school graduation about how the word 'impossible' is for small minds, the list goes on and on."
Goddess: "I keep dreaming that Harry is talking in paragraphs. But my dream is still kindergarten on time with Reagan, his twin sister. And Harry and Noah (the Rev's little guy) will grow up to make shatterproof iPads."
Dragon Slayer: "Years ago, when Mei was deep in autism, I dreamed that Mei would fall in love and get married.  My dreams are bigger now, I'm hoping for grandkids. Make that HEALTHY grandkids."
Prima:  "I dream that my little guy will have friends who will love him and teach him the power of friendship.  I dream that he will be standing one day, at his graduation, giving a speech on never giving up and believing that anything is possible.  I dream that I will walk him down the aisle to get married and watch his children grow."
Money: "I can see it in my mind's eye.  She's walking near the Phillips Academy library, where she attends school, talking with a group of girlfriends."
Sugah: "Dare to dream."
Savage:  "I want to have a conversation with my son.  A lovely back and forth about anything."
Saint: "To go to the the big game and out for pizza or whatever afterwards.  To be able to do what every other kid takes for granted."
"And while I can think, while I can talk.
While I can stand, while I can walk.
While I can dream.
Please let my dream come true…
Right now."
(If I Can Dream, Elvis Presley 1968)
What's your dream?
~ Snap
* For more by Snap, please click here