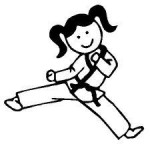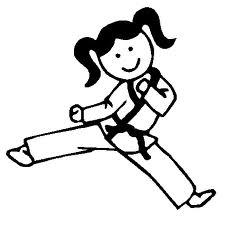 Let's face it:  when you have a child with autism in your family, you can never have enough money.  Never!  The majority of interventions for our kids are costly, whether they are therapeutic, behavioral, medical, biomedical, or nutritional.  Autism is expensive, and too many times I have felt guilty because I haven't been able to do this or that  intervention for my son.
A couple of months ago, when the Powerball lottery went over $500 milliion, I did something I had never done before.  I bought tickets.  Okay, so maybe it was unrealistic, but I had all of these ideas about what I was going to do with the money.  I was going to get my son the help he needs and deserves.  I would research all of the autism doctors in the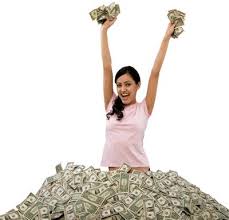 world and fly him out to the one I thought was the very best.  And I was going to do the same for my autism mom friends, far and wide.  I was going to send money to the ones that I know that are like me, who can't afford to do everything we want.  I thought out exactly how I was going to do it and who were the first ones on my list.  I thought about opening a new autism center here in my city, a sort-of Chuck E. Cheese-like, sensory-friendly, autism community center.  It was going to be both therapeutic and fun.  And I prayed about it and I told God about all of the wonderful things I would do with that money. "Please, God,"  I told Him, "let me win."
Well, of course, I didn't win.
A few days after it was over, I sat in church and I listened to the pastor talk about that lottery, and although he didn't exactly condemn it, he did say that money couldn't buy happiness and that HE would NEVER buy a lottery ticket, blah blah blah.  So without even really condemning it, I felt judged.  Rebuked.  Sinful.  Ugh.
Then I thought about it some more.  I thought about all of the stuff my son needed and couldn't get.  I thought about all of the debt we were in because I was always trying to buy the right foods and supplements that help ease his pain.  I thought about all the times I heard the pastor preach about how bad debt is and how it isn't godly.  And THEN, I thought about all the ways my church didn't help my son or my family.
And I stopped feeling guilty.
You can read in the book of Acts, when the first church began, it was different than churches today.  People didn't write their check  for 10% and then forget about the needs of their brothers and sisters in Christ.  They were ALL IN.  They sold everything they had and brought it to the church, and the church distributed it evenly among the members, according to the needs of the members.  Everyone got what they needed. I often find myself wishing for that Acts church. What an amazing place that must have been! If our kids had been around back then, they would have gotten everything they needed.  Because, let's face it, we have some pretty tough financial burdens. Our families have a lot of needs.
Our families depend on money for our kids' health.  They need to eat whole foods with as few pesticides, additives, and junk as possible.  Fresh, organic, whole food, not the processed junk our society is so fond of today.  That's not even mentioning the food allergies they have – and buying food without gluten or casein, or nuts, or eggs, or soy – that's when food gets really expensive.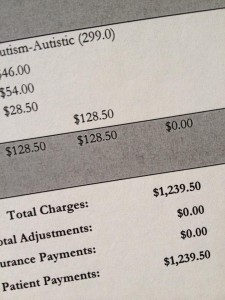 And then there are the other expenses.  Therapy.  Doctors who are trained in autism.  Lab tests. Supplements. Most of these things are not covered by insurance.  They are so important, yet for many of us, anything but the bare minimum is simply out of our reach.
It hurts me sometimes. I don't like being poor!  I wish I could fly my son all over the country, seeing the best doctors, getting all the necessary lab tests, testing for this problem or that one. I wish I could buy everything organic and fresh and make all of these beautiful made-from-scratch, organic-only meals. I HATE that I can't do these things. It makes me feel GUILTY. I want to be able to do everything I possibly can to help my son.  I want to be able to search for every possible issue and rule out anything that I can, seeking out the right test result that might give me a better clue as to how to help him not to hurt so much, and to help him not to self-injure. But I can't.  It just isn't possible.
But even though I can't do everything I want to do, doesn't mean that I shouldn't be doing something.  There are things I can do, and as long as I am doing that, then we are getting somewhere.  I can't fly my son to New York to see the latest greatest biomed doctor, but I can make sure that my son doesn't get any gluten in his diet because it causes inflammation and makes him self-injure.  I can't buy him all organic food, but I can buy a few organic things at times, and I can buy more things fresh instead of  processed.  I can't  go to Son-Rise, but I can buy a book on Floortime and spend as much time working one-on-one with him myself.  I have a good friend whose finances are even tighter than mine, but she knows that if she buys her kids a bag of apples to snack on, even if they aren't organic, it's better than snacking on Doritos or Goldfish crackers. She does what she can for her kids. Her very best.
So I just want to encourage you guys out there who are in a similar situation to mine.  Don't waste time and energy feeling guilty because of what you can't do.  Instead, embrace and practice what you can do.  If the only thing I could do is keep my son off of gluten, that's a big thing, because it helps him tremendously.  It keeps him more comfortable.  Remember, money does not buy recovery.  Could it help uncover some of the answers to some of our kids' issues?  Yes, probably.  Can it help you be able to seek out the right treatment until you find "the one"? Maybe. But there are no guarantees. I know several parents who have spent way more money than I have that aren't that much closer to recovery than we are.  And some parents have recovered their kids very cheaply.  Just do what you can. You never know. It might be the simplest of interventions that is the catalyst for your child's recovery.
I'm trying to resolve this in my own heart, but I can't promise that I won't be buying any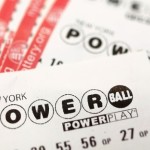 more lottery tickets. Hey, a Thinking Mom can dream.
And if I win a mega-jackpot?  Look me up. I want to help. We'll make something happen.  🙂
Love,
~B.K.
P.S. – Do you have any thrifty diet/biomed/therapy tricks you'd like to share? We'd love to hear about them!
P.S.S. –   TACA has a great guide on their website on doing the GFCF diet on Public Assistance.  Check it out!
For more blogs by B.K., please click here.