"The more you ignore me…"
Who doesn't wish they'd paid more attention in the past?  Like a teenager who missed his curfew and then got caught trying to sneak in late—should he have checked his watch more often while he was out?  Or the student who failed a final exam by one point—would an extra few minutes studying have helped his GPA?  Or the Olympian who came in second place—could she have trained just one hour more each week and won the gold medal?  I think it's natural to wonder what life might be like if we could go back in time to change one thing.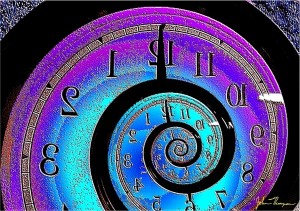 Perhaps the reason why something was overlooked can help determine the answer.  Were you just unaware of it, or did you ignore it on purpose?
If your life revolves around autism, specifically the autism triggered by environmental factors, I can almost guarantee that you've wished you could change at least one decision from your past. Since none of us have figured out how to go back in time to change what's been done, our stories and how our children became autistic is something we can't help talking about.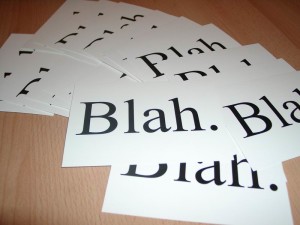 You may already be familiar with how it all happened.  Our children were developing normally . . . until they weren't.  We ignored the red flags until it was too late.  You may be tired of hearing why we feel compelled to share our stories, but our reason is simple.  We don't want any more children to become ill or to miss out on their childhoods.  It may sound like we're just dwelling on the past, but choices from our past impact our children's lives every single day.
You may have tried to ignore us.  You may be tired of hearing our kids' stories over and over again.  But the stories we share and the information we present are the truth.  They're also a warning.  Twenty years ago, the autism rate was 1 in 10,000.  Ten years ago, it was 1 in 250.  Five years ago, it was 1 in 150.  Today it's 1 in 88.  In ten more years, the numbers are estimated to be 1 in 29!  Autism crept in a long time ago and hasn't gone away.  The numbers are proof.
Autism cannot be ignored.  It's affecting more and more people—your neighbor's kid, your cousin's toddler, your co-worker's son.  You can cover your ears and pretend you didn't hear us or try to cover your eyes and look away.  But autism is everywhere.
You have the power to make different decisions than other parents made.  If you are still on the outside of autism and not fully immersed in it, be more than aware.  Be responsive.  Learn to recognize the warning signs for it.  Know that autism can be prevented.  Act on that knowledge.  Before another child becomes a victim of what can be an expensive, life-long, debilitating disorder, learn the facts, and then do something about it.  Ignoring autism won't make it go away.
"The more you ignore me the closer I get…"
~Mamacita
* For more blogs by Mamacita, please click here.