This was written back in November, but only came to our attention today. It was so well said that we thought it deserved a wider audience.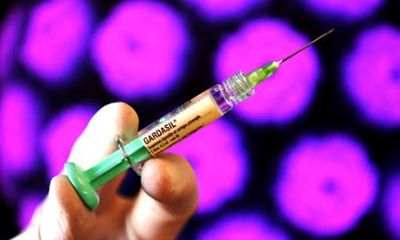 So at my daughter Autumn's doctor's office, the nurse had more to say about Gardasil than the doctor. After a few minutes of entering symptoms into the computer, with her back to us and never once making eye contact, the nurse said, "Wait why does she have chest pain and all of this other . . . stuff?"
Autumn quickly turned to me for help; so I answered for her, "She received Gardasil  six years ago at age 11 and has been chronically ill ever since. It is getting progressively worse, especially this past year."
The nurse then says, "Oh, really. Well, I have never heard of that before. At all. Ever."
Autumn and I shot each other a look of dread, and I simply said, "There are actually many, many girls and boys seriously injured all around the world, and unfortunately some children have died from it. Autumn was perfectly healthy and an athlete prior to Gardasil. Most injured were very athletic."
Thinking she could not be any less empathetic or more unprofessional, her next comment is one that leaves me speechless almost every time, "Well, my 16-year-old daughter just got it, and she is fine. She didn't have any problems with it, and she is very athletic."
My response was, "Yeah, not everyone responds the same since we are all, you know, different and . . . stuff."
That was it. No more conversation. No more questions, just awkward silence. But I had so many questions I wanted to ask her, like:
Did you hear everything I just told you about my daughter suffering a list of symptoms a mile long that leaves her chart easily mistaken for that of a 90-year-old?

Did you see the look on my daughter's face as you compared her to YOUR daughter who walked away completely unscathed (so you think and I pray)?

Do you realize how cold you sound questioning the legitimacy of her illnesses and their cause, based on your theory that since you have never heard of this and your child didn't get sick — so far — then that means it couldn't possibly be from Gardasil?

Do you believe in vaccine injury?

Do you know the definition of "rare"?

Why are you so offended and defensive about me saying Gardasil caused my child to be sick?

Is my child invisible to you, because I can see her plain as day sitting on that table, so why are you speaking as if she is immune to your ignorance and insensitivity?

Lastly, do you have a heart?
The reason I post this small part of our appointment is to give a little insight into what it is like being a vaccine-injured child and what the parents have to go through before they can even begin to find answers and begin the healing process. There is never compassion, empathy, words of encouragement, or any sort of softness in the voices of the medical community. It is just a surreal experience from start to finish, and as parents it leaves us angry, frustrated, desperate, and scared. The people we are taught to go to for help when we are sick are dismissive, and cold. No concerned looks, no sense of urgency. Our society has encouraged and enabled an environment for these victims and their families that is confrontational, combative, and the victims are bullied and called crazy. This is not only allowed but mimicked by the media as they chuckle and wave their hand stating, "Vaccines are safe!! Vaccine injury is rare." It may be "rare" but it is real — with a victim whose only mistake was trusting the information they were presented with from the very person who laughs in their face when they try to report adverse reactions!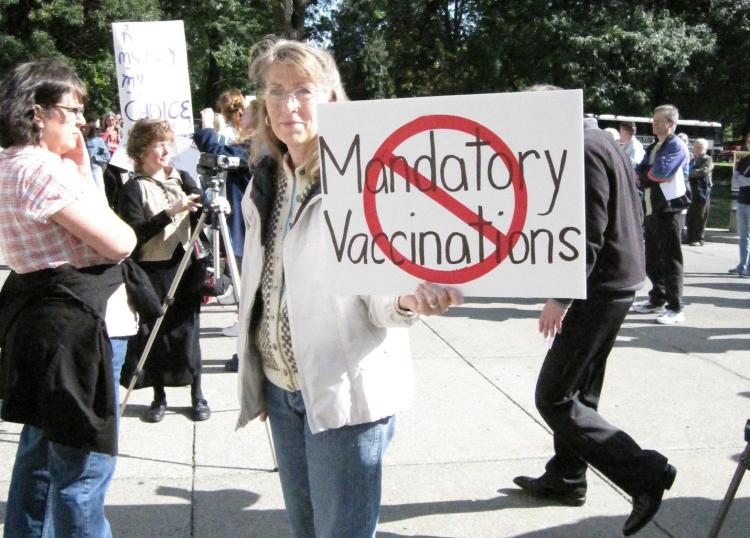 Can you imagine having a child so sick and the places you are supposed to take them to "heal" don't want to help you? Would a child who had a rare heart disease be treated this way? Would a nurse ever say to a patient with a rare cancer, "Well, I have never heard of that cancer and my child doesn't have it, so it doesn't happen"? How on earth can people treat a child this way, a desperate family this way? Because vaccine injury is "rare," it is mocked, ignored, and downplayed by what seems like 90% of society, including almost 100% of the medical community. There is nothing like it in this world that I can compare it to. It is bizarre and traumatizing.
We are told to report allergic, and adverse reactions be they serious or not, but when we do we are shut down. We are told no way, no how could it be, because it is "rare." What sense does that even make? It is rare, so no, that symptom is not caused by Gardasil or any other vaccine. The patient information leaflet clearly states as parents we have a responsibility to ensure we report these adverse reactions to our healthcare providers and we do. Over and over and over. If doctors instantly dismiss the idea, how do we know we are allergic to that vaccine or an ingredient in the vaccine? The patient leaflet says DO NOT get this vaccination if you had prior allergic or adverse reaction. HOW ARE PEOPLE SUPPOSED TO KNOW IF THEY ARE ALLERGIC TO OR HAVE A BAD REACTION TO A VACCINE IF DOCTORS DENY, DENY, DENY?! Every single day doctors are dismissing vaccine injury, and it is placing our children in deadly situations.
This type of behavior is not accepted anywhere else in our society. Treating a vaccine-injured child and their family as outcasts, as if they have done something wrong, and trying to sweep them under the rug to suffer in silence and isolation is twisted and cruel.
Remember, the parents of a vaccine-injured child were at one time all for vaccines. They once trusted. They once believed vaccines were safe. I once believed the same as everyone else until I witnessed the devastation of vaccine injury first hand. Since then, I have researched this issue inside and out. Vaccines may keep us from getting one illness, but I promise you they have the potential to create 10 more in its place. Autumn has multiple illnesses that can never be cured. We are told by our pediatricians to only start one food at a time, yet they inject our children with multiple vaccines at once containing illness, neurotoxins, and carcinogens, and we trust, and we allow it. What sense does that make? They have no idea what every ingredient in those vaccines does to a person, they have no idea what adding them all together and injecting them simultaneously does, and they will be the first to say we are all individuals who respond differently to medications. Vaccinations are medications just like Vioxx, Fen-phen, and all the other recalled medications we hear about, so why are they treated as if they are some miracle drug in a syringe that we should all inject into our bodies without question? It is irresponsible to treat our children all the same, one size does not fit all, it is not one in a million, and we as parents have to stop this madness and say no to playing Russian Roulette 49 times by age 6 and 69 times by age 18. Who can play Russian Roulette 69 times and never lose?
~ Alicia
Alicia is a dedicated mom of three beautiful miracles, now advocating for her Gardasil Girl whose story was first published by the organization SaneVax. She is determined to shine a spotlight on the cold, combative treatment families dealing with vaccine injury endure in doctors offices around the country. She is a seeker of truth and fights for complete transparency from vaccine manufacturers.