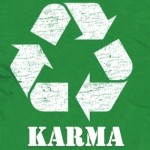 The hot news blowing up my Facebook feed this week: Sesame Street is introducing a new character, Julia, who has autism. For a minute I wondered if it was April already as I was bombarded with the "historic announcement" that this autistic Muppet (the description used by several media news outlets) was created to expand awareness for young, typically developing children who are not familiar with what autism looks like, and to start a dialogue that would have an impact on the bullying that so many children with autism currently face.
Wait a minute . . . For the past several years, at least for as long as I have had children, we have been led to believe that the purpose of Autism Speaks was to raise global awareness of autism. Parents, friends and family members have been asked to walk and donate millions of dollars for this purpose. My youngest children received their diagnosis on the first global autism awareness day in 2008 at age 25 months. And Sesame Street debuts a character with autism seven and a half years later because of the "sheer numbers." For those of us that have watched autism rates explode over the last 20 years, this is devastating. What happened to all of that money spent on awareness that was raised every year by autism families anyways?
It is culturally significant that there is a generation of children that are now preschool age that are growing up with autism all around them to the point that they may become desensitized to it. Or, at the very least, it is being normalized to the point of just being "a difference." It would have been helpful if Sesame Street had done this a few years earlier, perhaps, in order to help educate the children that are now in grade school where differences are not considered amazing so much as awkward and scary.
Notably, no major autism organization is sponsoring Sesame's Autism Initiative, but they did collaborate on it. Knowing they had the potential for backlash in a divided community, they consulted Autism Speaks and the Autism Self Advocacy Network (ASAN) so they could cover all bases and receive positive support from both ends, or at least that was their intention. Do you see any organizations in the list of advisors that you support that represents your family?
Each April, many families, including ours, dread the bombardment of media images celebrating autism, the cheerful message of quirky child prodigies, feel-good celebrity fundraisers for Autism Speaks for MORE awareness, and updates on duplicative research for the ever-elusive "autism gene." This week, as "the Twitter sphere exploded" with the announcement of this new character, I started to become very stressed watching countless posts about how wonderful this all was. To many it must have finally felt like inclusion in the world's most famous neighborhood.
Until you dig deeper.
As parents, we all have experienced the stealth marketing power of Sesame Street and their cute Muppets plastered on every toy, food, clothing and video aisle. We all grew up with these characters of the '70s and the more adult Muppet Show of the '80s. The appeal is multi-generational as well as multi-level, with some messages seemingly aimed at children, while the parents who watch with them come away with their own message as well, especially in the pop culture and joke references. That's what made it especially disappointing when Vivek Murthy, the United States Surgeon General, appeared with Elmo recently to discuss vaccines. To say that it felt like a betrayal to many families that trusted Sesame Street to watch them use a beloved character to market medical procedures directly to their children is an understatement. But of course it was equally aimed at their parents as well.
So now Sesame Street is launching the animated face of autism, Julia. After the Elmo vaccine debacle, of course my first reaction is suspicion and distrust. Characters are merchandising opportunities, and Elmo is pervasive at many autism-related family events. Do we really want to go to a big box store and see a Julia doll, Julia T-shirts sold at autism walks, and Julia integrated into marketing materials for Autism Awareness Month as a shill for Disney, the parent company that now owns the Muppets and Star Wars? What's next – will Luke Skywalker have a son with severe autism using the Force to communicate when he is non-verbal?
With all of this in mind and a lot of questions, I went to the Sesame Street site to check it out. I made sure that I watched every video, read all of the resources, and looked at the Daily Routine Cards and Storybook so I could give thoughtful feedback.
The first video I watched was the "Amazing Song," to which I rolled my eyes and thought "good grief, another glorification of how AMAZING autism is." Then I saw kids like my own using AAC (Augmentative and Alternative Communication) devices and I started to cry, which took me by surprise.  I have never seen a child with a speech device represented in the media. They say that autism is an invisible disability, one that you can't tell someone has just by looking at them — except  when you can totally tell by body movements, vocalizations, and lack of speech along with the use of a device. For us and many other families, it feels like your family is invisible because it is has autism. Yes, it affects all of us. I never see children like my sons represented in the media, let alone in a positive light.
And then I realized . . . my kids have also never seen this. I sat down and had R look at the Storybook with Julia. He paid attention; he finally is at the stage where he is engaged and enjoying things that he completely missed out on when he was at the age that Sesame Street is aimed at. He saw a page where she covers her ears, something that his twin does multiple times a day.  We watched the video Thomas's Story with a child at the same development level as he and his brother. He watched intently and smiled when he recognized the iPad and the voice that he uses for Proloquo. The video showed what a day in this boy's life was like, including quiet time in a therapy swing when he was overwhelmed and communicating with his parents.
Holy crap! This is what inclusion looks like: seeing a video on a mainstream website that has a realistic portrayal of a family like ours and watching it with your child who gets it and enjoys seeing a child he has something in common with. It did not feel whitewashed, quite the opposite. The next videos were families where the dad helped out, the siblings were involved, and a little girl used sign language to communicate. One had a mom explaining how sometimes she struggles along with her child when they are in stressful situations. It was real – they showed kids having sensory issues and a mom overwhelmed by the stresses of getting her child to therapy on public transport. No mention of how "amazing" autism is, just real families. And a range of types of kids with a range of behaviors.
After spending a large chunk of time on this site, I had mixed feelings. The videos I loved – they felt like acknowledgement that our family was not invisible. Like many parents, my next thought was will the intended audience ever see them? Upon closer inspection of the site, I learned that Julia is only in the Storybook. For the big deal they have made in online media, with every major news outlet reporting from NPR to CNN, I assumed that this translated to the debut of the actual Julia Muppet on television. At this time there are no plans to actually do this; so, unfortunately, Julia, like so many real-life kids is not participating in real "inclusion." She is not actually joining the television neighborhood, only the online digital world since the belief is that kids with autism will respond to this format. This is a shame because, if you watch the videos, the kids with autism really respond to the real-life fuzziness of the Muppets themselves.
I also thought that Julia and the Autism Initiative were created in order to help typical peers understand autism. If their parents don't know about this initiative and it doesn't air, how will this happen?  She is also missing from the Daily Routine cards, which break down daily living activities into steps. They only depict the regular characters. Another shame as K really liked these cards — they are a visual representation of goals he has in occupational therapy — and I like the fact that they are printable for use offline. Children with autism can have a great deal of difficulty dealing with daily routines. There is a clear need for something like the Daily Routine Cards. Is it too much to hope that they could depict a character who had the same issues they do?
Julia must be in the videos, right? Nope. Regular Muppets. It is disappointing to feel like Julia is being used to get media attention but not actually invested with a real-life representation. This may be because they are testing the waters to see what the public reaction will be; the people interviewed about the project seemed to be hyper-aware that this has the potential to backfire. Once they work out the kinks, I hope they will take the next step so the public they are trying to reach with their message of awareness and tolerance of amazing differences (not amazing autism!) will not have to seek it out on the Internet, but will instead have it piped right into their living rooms.
For now, I am hopeful that the videos on this site will open a dialogue with people who truly want to learn more, as they are the closest thing I have seen to validation of the struggles and the amazing perseverance of autism families, especially the ones so often hidden from view and the community due to the very real medical issues they deal with. As I write this, I am with my sons who are receiving in-home medical treatments, or I would be at the CDC Rally for Truth and Transparency, standing in solidarity with other families (I will be there at the Saturday event in Grant Park).
It's a shame that Facebook exploded with the idea of the "inclusion" of Julia the Muppet when that has not been fully realized. I hope they continue to develop this with input from Thinking Parents and the autism organizations they support. If you would like to share your family's story or partner with Sesame Street on their Autism Initiative, they included a contact email on the site: [email protected]
~ Karma
For more by Karma, click here.