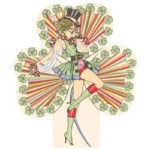 (Update 11/4/15: Since TMR began reporting on the now obvious HPV vaccine reactions observed in Irish teenagers in the few years since Gardasil was introduced, a brave mother, Fiona Kirby, is seeking a court order to revoke the license of Gardasil in Ireland. Senator Paschal Mooney is also calling for a full Senate debate on the issue which is attracting media attention worldwide. Thanks to all the tireless advocates in Ireland for speaking out on behalf of their daughters. If the Minister for Health won't listen, then maybe he will have to soon enough. The pressure is mounting on the Irish government to defend its children.)
A few short months ago I wrote about what I believe to be the shortcomings of the Irish government's school-based HPV vaccination campaign called "Blitz and Mop." Since that time, I have seen the amazing strides a small group of parents have made in their efforts to raise awareness for their sick children, illnesses they attribute to the side effects of that same vaccination campaign. They formed a grassroots group called R.E.G.R.E.T. which, at the time, only had a few members but had already begun to get some media attention. Sadly, their membership has grown to over 100, which has gotten the attention of Ireland's political establishment. A sense of outrage is building in Ireland due to the severity of the girls' conditions and the lack of response from the government to date.
Over the summer months, prior to the September roll-out of the 2015 HPV vaccine campaign, members of R.E.G.R.E.T. were being interviewed by major national radio stations and featured in numerous newspaper articles: here, here and here. The media in Ireland seem to be uncensored and free to talk about this issue, which is something we rarely see in the U.S., perhaps due to the risk of being "Couric-ized." The Irish media are doing what real journalists are supposed to do – going out and talking to the witnesses, gathering the evidence and asking the public to contribute to the conversation. One of Ireland's top radio show hosts, Neil Prendeville, recently talked to the mother of one such injured girl and in listening to this interview we can get a real sense of the public outrage developing in Ireland in response to this "conversation." There were similar stories reported in the U.K. media around the same time, adding fuel to the anecdotal-evidence fire.
As a result of tireless advocating, members of R.E.G.R.E.T. have successfully lobbied their local politicians for assistance in alerting Ireland's minister for health, Mr. Leo Varadkar, to the seriousness of their daughters' plight. However, Mr. Varadkar has so far refused to meet with the families despite numerous requests. In fact, he has dismissed the girls' injuries by claiming that their symptoms "would not be unexpected in this patient population." It appears that the minister is content with the fact that the vaccine injury rate thus far (849 reported cases) is "consistent with the expected pattern of adverse effects for the vaccine."
Following enormous media attention in the last few months, senators from one of Ireland's major political parties – Fianna Fáil – met with families from R.E.G.R.E.T. to hear, first-hand, their accounts of what happened in the months and years following vaccination.
Senator Paschal Mooney made an impassioned speech during a senate debate in the Oireachtas (Parliament) earlier this month, supported by Sen. Fidelma Healy Eames, where he referred to the HSE (Health Service Executive, Ireland's version of the Department of Health) as "acting disgracefully" in their policy of withholding risk information from the parents of girls being vaccinated, a basic human right. He expressed outrage at the HSE for ignoring the girls' repeated requests for help as they lay confined to their beds or in psychiatric wards throughout Ireland. He called the situation "a national disgrace" and put the minister for health "on notice" that Fianna Fáil would be submitting a motion for inquiry.
The call for a public inquiry in Ireland coincides with the announcement that the European Medicines Agency has launched a European investigation into HPV vaccines at the request of Denmark. There was international outrage following the widely viewed Danish documentary describing symptoms observed in Danish girls that were eerily similar to other reported reactions all over the world. This prompted the Danish government to take action.  The EMA investigation has already begun. A few members of R.E.G.R.E.T. travelled to London over the summer to meet with the EMA and submitted their written testimonies to assist with their inquiry.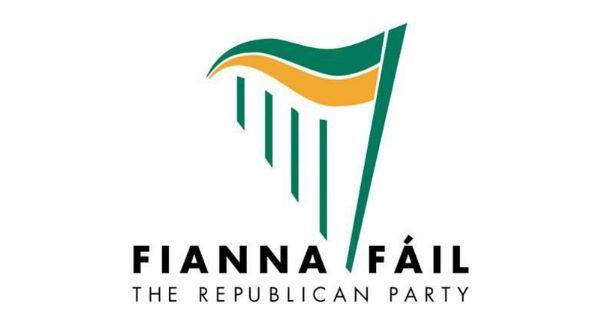 It has been a long time since Ireland has objected en masse to a vaccine. In the 1970s and '80s, there were many reported serious adverse reactions to the DPT vaccine similar to serious reactions reported in other countries. The Irish government responded to the parents of the injured by setting up the "Expert Medical Group on Whooping Cough Vaccination." It reviewed 93 cases and found that there was a reasonable probability that the vaccine was responsible for damage in 16 of the cases. If there was a reasonable doubt in any case, the group gave the benefit of that doubt to the person. Each victim was awarded £10,000.
Is it unreasonable therefore to expect a similar investigation into the HPV vaccine, so that we may establish whether or not the vaccine is causing harm, even in a few cases? I can't see an argument against it. We must ask ourselves, who is protecting the children as the minister for health is openly practicing cognitive dissonance regarding this issue? When is it appropriate to apply the Precautionary Principle and halt the program whilst an investigation is conducted? Since cervical cancer is not prevalent in teenagers, a moratorium pending the outcome of such an investigation should be a reasonable consideration for the minister.
Vaccine injury is not unknown to the Irish government, as this document reveals. A government-appointed steering committee recommended in 2009 that a no-fault compensation program be implemented without delay. However, no action was taken and victims continue to be ignored, without compensation or legal recourse. There appears to be a general "denialist" attitude to the side effects of the HPV vaccine, even though there have been almost 900 reported reactions to the Health Products Regulatory Agency (HPRA) since the inception of the program five years ago. Adding insult to injury, the HSE instructs local health authorities, who administer the vaccine in schools, not to disclose all risk information to parents prior to vaccination (10th slide here). They also instruct medical staff to stay silent on the issue: "The girl/parent/legal guardian should be reassured there may be no side effects following the vaccination." (Page 13 here).
Senator Paschal Mooney accuses the medical profession of "protecting the pharmaceutical companies by denying these adverse side effects." Perhaps he is correct and that is indeed what is happening. But we will only find the answer to that question if there is a public inquiry into what exactly is going on with the girls of R.E.G.R.E.T.
In seeking to understand why a government would not stand up for the basic human rights of its most valuable resource, our children, we must ask ourselves more difficult questions. We should look to the bigger picture of worldwide pharmaceutical influence in establishing the religious devotion of "vaccinology," where asking even the most basic questions about safety or efficacy is tantamount to sacrilege.  It is difficult to contemplate what this atmosphere of hostile persuasion means for our vulnerable population of teenagers if certain proposed HPV laws are passed in New York State. The U.S. government has already compensated many serious Gardasil injuries, including the death of 17-year-old Jessica Ericzon of upstate New York. If New York Senators are successful in their bid to mandate the HPV vaccine (Hoylman SB509) and allow vaccination to occur without parental consent or knowledge (Krueger S2712), we may sadly see many more Jessica Ericzons and countless more serious injuries.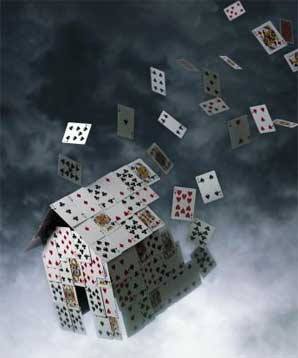 Since the conglomerate vaccine industry is virtually liability free, the truth seekers of the world should be keeping their eye on Ireland because their media are apparently uncensored – and that is fascinating to those of us aware of the U.S. media silence on vaccine issues. Could we possibly be sitting ringside, witnessing the house of cards falling on Gardasil? I personally don't think that Merck, who earns billions of dollars a year from Gardasil, will allow the tiny island of Ireland to pull them asunder. The lives of 100 girls are just acceptable collateral damage – it says so in the package insert. The Irish Minister for Health is totally fine with it too.
So when will it be too much to bear? When will we find the straw big enough to break the camel's back? Who is going to be brave enough to stand up to Goliath for the sake of 100 Irish teenage girls? I think we already know. Visit www.regret.ie to meet their mothers. The most feared opponents are those who have nothing to lose. Hell hath no fury indeed.
~ ShamROCK
For more by ShamROCK, click here.