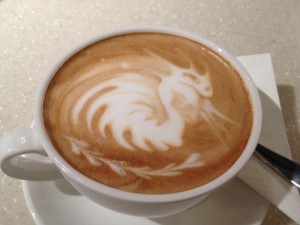 Essential oils work on the body, mind and soul. More than just a fragrance, essential oils have immense health benefits. They are easy to use, hassle-free and no side effects. I have been using lavender oil and tea tree oil (also known as melaleuca) for years. I add lavender in the girls' epsom salt baths and massage oil for its calming benefits, and tea tree oil for topical use as an antimicrobial and antifungal. Until recently, that was the whole extent of my experience with essential oils.
Until…
"Girl, you need some Thieves."
My friend rushed over to my house the moment I told her my husband was sick. I was worried my daughters and I were going to catch the bug. She brought along with her a small vial and a diffuser. She plugged the diffuser in, filled it with water, added a few drops from the vial and switched it on. A beautiful, warming scent permeated the air. Kind of like gingerbread cookies and Christmas. To me, the scent was intoxicating and utterly beautiful.
"What IS that?" I asked. "It's Thieves oil," she replied. "It's antimicrobial, antiviral, anti-fungal and anti-parasitic. Diffuse it every day to help with your husband's virus and to prevent it from spreading to you or the kids. Diffusing it eliminates air-borne bacteria. It's also great for colds and flus, too." She lent me her precious diffuser, gave me the little vial of Thieves oil, refused to let me pay her for it and got me started on my new passion for essential oils.
"Thieves essential oil blend is effective against the flu virus and infectious diseases. When the virus enters the body, it is attached to our cells and then engulfed into the cells. The virus then integrates into our genomes and activate our cells to reproduce. Thieves oil doesn't affect the attachment of virus to cells. It does not affect the proliferation in our cells. But, it blocks the protein synthesis of the virus, thus it can't be spread. Other essential oils also have this type of properties." ~ Dr. H.K. Lin
Thieves essential oil is a blend of clove, cinnamon, rosemary, lemon and eucalyptus. The Thieves blend was created based on the historical account of four thieves in France who protected themselves from the Black Plague with cloves, rosemary and other aromatics while robbing victims of the killer disease. When captured, they were offered a lighter sentence in exchange for their secret recipe. Thieves is a definite must-have in my home.
How Do I Use Essential Oils?
You can use essential oils, also commonly referred to as EOs, aromatically, topically, internally or around the home. I usually put 1 drop of essential oil on my hand, rub my hands together, cup them close to my face and inhale eight times. Breathing deeply and slowly, I imagine the healing essence seeping through every cell of my physical, emotional and spiritual being. Sometimes we forget the importance of breathing properly.
Breathe…
I love diffusing essential oils, though certain oils like vetiver which is quite thick and syrupy may not be suitable for diffusing. I also prefer not to diffuse certain oils like eucalyptus or peppermint as I find that it stings my eyes. I adore my home diffuser so much that I now have bought three… but the girls accidentally broke one, oops! So now we have one for the girls' room, and the other one oscillates between the living room and my bedroom.
"When therapeutic-grade essential oils are inhaled either by cold air diffusing or by cupping the hands over the nose and inhaling deeply several times, the tiny molecules absorb easily into the delicate membranes of the nostrils and travel up to the brain, stimulating the amygdala which is the emotional center of the brain." ~ Frances Fuller
I also add a few drops of essential oil into the girls' bath, especially when they're sick. By the way, never heat essential oils. It alters the molecular structure of the oil and will affect its therapeutic properties. Adding it to a warm bath is fine, but heating it up is a big no-no.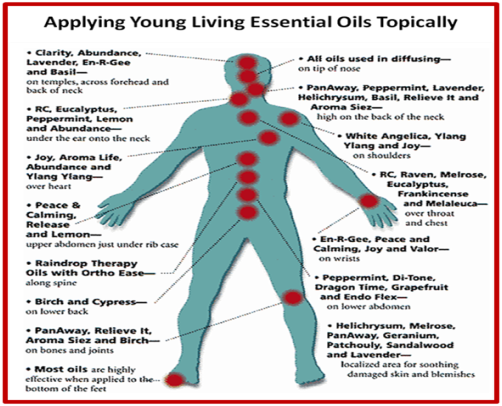 I suggest you do a patch test when using an essential oil for the first time in case of skin sensitivity or irritation. When using essential oils topically, depending on the oil and what I use it for, I massage it on the feet, big toes, wrists, back of the neck, brain stem, ears, crown of the head, spine, chest, tummy, over the liver or any area of the body where I feel it would most benefit. I usually apply the oils using a layering technique.
"When we layer essential oils, we apply one oil at a time, waiting 1-2 minutes between application of each oil. Some oils will absorb within 15-30 seconds, and any oil will absorb within 2 minutes. The order of the oils and the ratio of drops of each is totally inconsequential. That is why I say that even children can safely apply the oils themselves with supervision." ~ Frances Fuller
If we're in a rush and I don't have time to massage the EOs, I just put a drop on my daughters' hands, and off we go while rubbing our hands and cupping it to our face. Sometimes, I'd rub EOs on the back of the girls' neck while walking down the street.
I use single oils such as lavender, frankincense and eucalyptus blue, as well as EO blends such as Thieves, Valor and R.C to name a few. Some oils like Thieves is a `hot' oil because of the cloves. I apply Thieves oil at the bottom of the feet, never apply it on your face.  I usually mix 1 drop of Thieves in 1-2 teaspoons of coconut oil or any carrier oil you prefer. Most EOs are fine to use neat, such as lavender and frankincense.
I diffuse Thieves all over the house especially in the bedroom when any one of us are sick. Some people may find the smell quite intense, but my entire family absolutely love the scent. I use an essential oil atomiser diffuser which does not heat up the EOs.
"A cold-air diffuser is designed to atomize a microfine mist of essential oils into the air, where they can remain suspended for several hours. Unlike aroma lamps or candles, a diffuser disperses essential oils without heating or burning, which can render the oil therapeutically less beneficial and even create toxic compounds. Burned oils may become carcinogenic." ~ www.younglivingsuccess.com
You can also take essential oils internally. One day, I woke up with a sore throat. I added one drop of Thieves in a bit of water and swallowed it in one shot. Let's just say that it smells better than it tastes. Since then, whenever I need to take essential oils internally, I will add a few drops of essential oil into an empty vegetable capsule and swallow it with water, just like any other capsule. Problem solved! Only use therapeutic-grade essential oils. Never take synthetic aroma oils or lower grade essential oils internally.
Certain essential oils make excellent cleaning products for around the house or as part of your personal care routine. Thieves and Lavender are so multi-purpose that entire product ranges have been produced out of them, including household cleaners, soaps, toothpaste and shampoos. Thieves essential oil blend is also effective against black mold. My friend rubs frankincense essential oil on her face every morning, her glowing, youthful complexion is a testament to the powers of frankincense. So, think of essential oils for your household use before reaching for toxic, chemical-laden products.
What does it mean when I don't like the smell of an essential oil?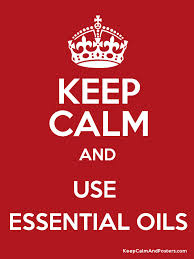 The first time I smelled Frankincense, I did not like it at all. Bleurgh! But, I have been using it for a couple of weeks now, and I am really loving the scent. I was told that if I did not like the smell, it means that my body needs that essential oil. But if I LOVE the smell, it means that my mind and spirit needs it.
"Did you know . . . When you don't like the smell of an essential oil it means that our body may require that essential oil. Sorry folks! The response our body displays by disliking the smell is a defense mechanism from the toxins in our body. Young Living Essential Oils vibrate at a much higher frequency than the toxins we harbor within. As soon as we smell the oils their constituents are already acting upon the toxins. In response, the toxins send the message to the brain "Stop smelling that , we don't want to be displaced" and then we say "yuck, that smells bad" and we stop using it keeping the toxins right where they are lodged. Rutavala and Palo Santo may ' smell bad' but with enough applications the scent will shift from a distasteful one to one that you like, meaning your body has utilized the oils and you may be in the healing state." ~ Lynn Kwitt, thejoyofessentialoils.com
"I can't use essential oils, they will antidote my homeopathic remedies!"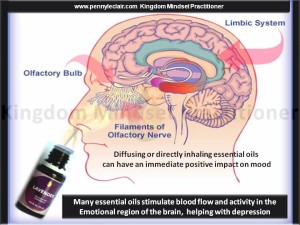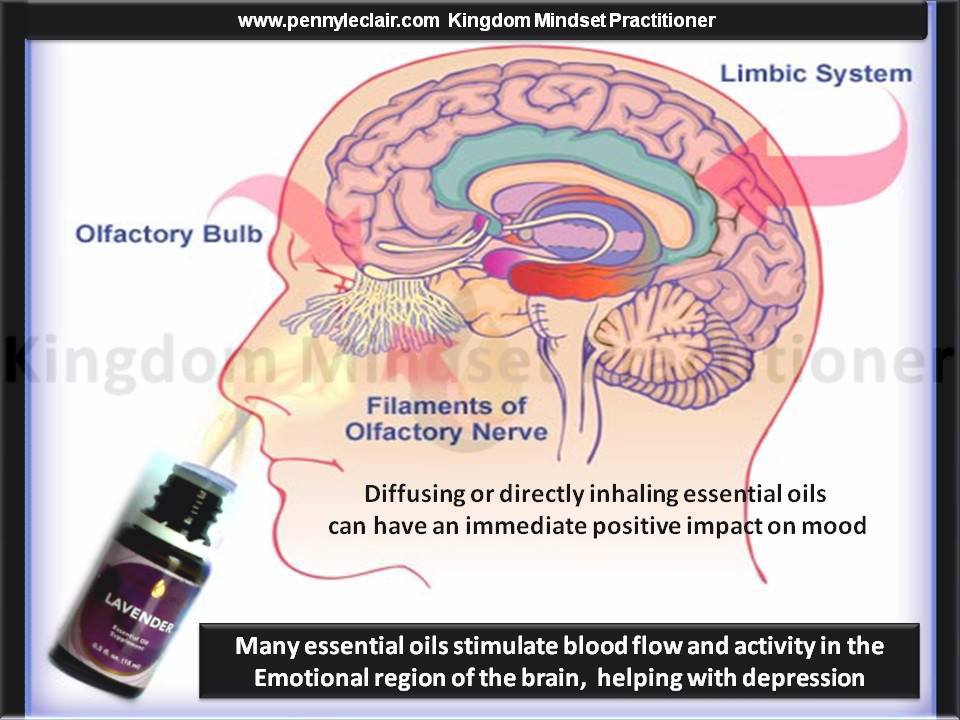 Some homeopathy users reading this are probably thinking exactly that, right? Your homeopath may have told you to avoid coffee, strong scents, even minty toothpaste when starting a new remedy or homeopathy protocol for fear of antidoting or interfering with the full benefit of the homeopathic remedies.
"All homeopaths appear to agree that eucalyptus and peppermint essential oils should not be used with homeopathy as these are thought to antidote at least some of the homeopathic remedies. Some homeopaths also say that tea tree antidotes remedies." ~ Lowana Veal 
I am currently doing Aperture Prescribing Homeopathy. My Australian homeopath Tina is totally cool with us using essential oils. It also depends on the individual I feel; some people are very sensitive and even avoid walking past a Starbucks for fear of interrupting their homeopathy healing! In my personal opinion, if the homeopathic remedy you are using is absolutely spot on, such as your constitutional remedy, then it will keep working no matter what. As for me, homeopathic remedies keep on working for me even months later. Drinking copious amounts of coffee, using peppermint toothpaste, swigging minty mouthwash or using tea tree oil doesn't seem to affect me. I can still feel the remedy working even months after taking a dose. When in doubt, ask your homeopath.
"I often receive questions from people who are using homeopathy asking whether one must make a choice. The answer is simple: Essential oils can be used right along with homeopathy except for PEPPERMINT, which must be used 30 minutes apart. I find that it is also helpful to compare and contrast homeopathy and therapeutic-grade essential oils. (Does this sound like the former math teacher speaking???) 
Both are plant-based. 
Both are natural in the purest sense of the word. 
Homeopathics begin with the plant and are diluted repeatedly until only the energy of the plant remains.
Therapeutic-grade essential oils the actual "life force" or "blood" of the plant. They are the most concentrated form of the plant. Therefore, they are extremely potent and often require only one drop to be effective. " 
~ Frances Fuller
Ever since my first experience with the healing power of Thieves oil, I have been more and more intrigued by essential oils. Seems they're more than just nice smelling massage oils after all. Aromatherapy and the use of essential oils has been around for ages, it is not a new healing modality, but it is new to me. This is a whole new system of natural healing I've never truly experienced before. Since then, my entire family have been using various oils and benefitting from their healing properties. In case you were wondering, none of us caught the bug, Hubby experienced very little discomfort, and recovered very quickly.
My daughters have taken a real shine to essential oils, they have embraced this new thing mummy introduced very quickly and enthusiastically. Initially curious and attracted to the cute little vials, they quickly learnt to treat the oils with the respect they deserve. I encourage them to smell and try the oils, they are very curious about them and ask me what they are for. They are really really drawn to essential oils, even Hubby remarked how much they are into EOs. I left some brochures on essential oils lying on the dining table one day, later I found both Mei and Min Min sitting there quietly, reading it!
We have extended our bedtime ritual to include essential oils into our routine. The girls love the essential oil massages. It's very calming, and I especially treasure the mother-daughter bonding moment when I'm massaging them. The girls take turns every night to choose which oil to diffuse. They take their time smelling the vials and thoughtfully choose an essential oil. Their favourite oils for diffusing at night are Peace and Calming, and Lavender, both very calming and helps with a peaceful night's sleep. Lavender is also a great antifungal, antibacterial and antiviral, it is my go-to oil. When in doubt, I reach for lavender. Peace and Calming is particularly effective at keeping Min Min's nightmares at bay. Though tonight Min Min surprised me when she chose Release. An intriguing choice. I asked her why. She replied "To release the nightmares!"
Smart cookie, that girl of mine.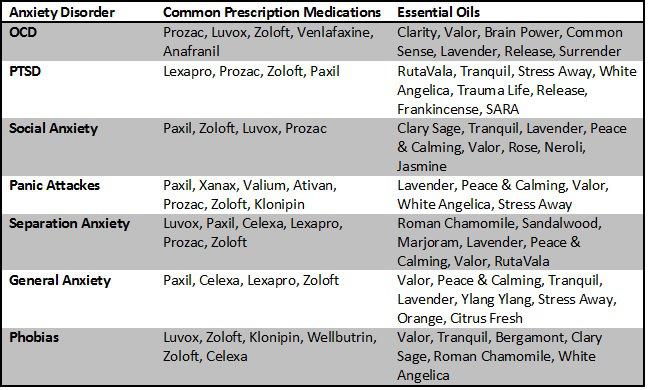 Apart from their healing properties for our physical ailments and illnesses, I find essential oils particularly effective for issues of the mind and heart. Essential oils balance the body and uplift the spirit. Some can help with anxiety, release negativity or remove emotional blockages. Some oils literally brings feelings of joy and lightness in you; it's pretty powerful stuff. Did you know, rose essential oil has the same vibrational frequency as love? It's one of the reasons why rose oil is one of the most sought after and a highly valued essential oil.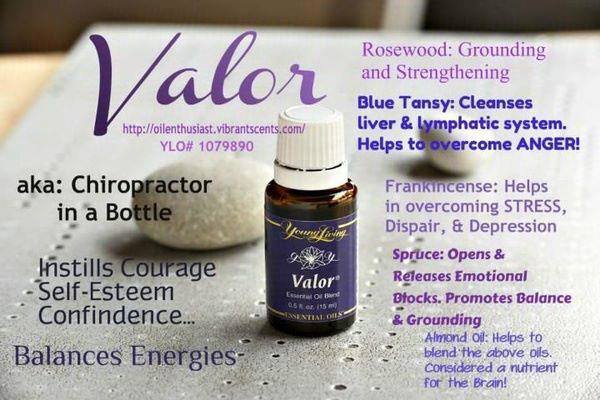 I find Valor pretty amazing. It is one of my favourite essential oil blends. My girls are more confident, more self-assured, it is very uplifting. I use Valor for myself too, I find it very balancing and grounding. If you have ever felt like you were not grounded, you'll know what I mean when I say that it can be a disconcerting feeling. As if you needed to gather yourself together for fear of having your sense of self scattered every which way blown by the wind. I feel better, motivated and more energetic. Stressful situations and hard tasks don't seem as daunting.
Frankincense has some pretty remarkable healing physical and spiritual properties. I recently attended a talk by Dr H. K. Lin and Frances Fuller on the healing powers of frankincense. Let's just say that since then, I never forget to apply frankincense on the back of all our necks, especially the brain stem, every day. Dr H. K. Lin, together with Dr. Suhail in Oman, is doing research on frankincense and its treatment of cancer. To watch the video interview by Dr Mahmoud Suhail, please click here.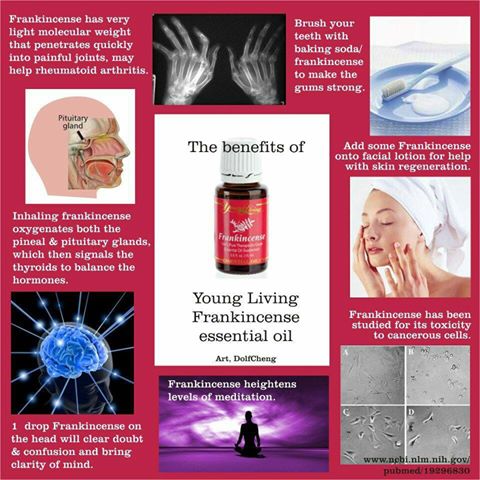 R.C. is an essential oil blend that is particularly effective in respiratory illness. When the girls had a cold and cough recently, I diffused it in the room to relieve nasal congestion. I also applied it on their chest, diluted with a bit of coconut oil of course. I also rub it on their feet, concentrating on the balls of the foot, as it is connected to the lungs. It's pretty marvellous I must say, they got over their deep, painful coughs quickly.
Di-Gize is the oil I reach for whenever the girls have digestive troubles or any tummy upsets. It is a blend of tarragon, ginger, peppermint, juniper, fennel, lemongrass, anise and patchouli. Di-Gize supports a healthy digestive system, combats candida and parasites amongst others. I usually add 1 drop of D-Gize to a teaspoon of coconut oil, and massage it on the girls' tummy every night or anytime it's needed.
Vetiver is one of the top essential oils for autism, ADHD and ADD. Vetiver smells like the forest after the rain, that damp earthy scent rising from the earth mingled with freshly trampled grass. Rather intriguing and earthy. Vetiver is quite syrupy and thick, it doesn't drip out of the bottle as easily as the other oils. The smell is rather strong, the scent tends to linger on even hours after applying, so one drop goes a long way. I usually mix it with coconut oil and massage the girls's feet before bed, concentrating on the big toes. It quiets an overactive, exhausted or stressed mind. It can also help to control anger, irritability or neurotic behaviour. It worked nicely for Min Min, but it made Mei a bit goofy and silly. I guess she was already zen and calm enough!
There are so many other essential oils that we have used and love. Each essential oil really needs an entire blog to do it justice, I have barely touched the surface of it. This is just a brief look into how my family and I have quickly and easily incorporated another natural healing modality into our lives. Essential oils are very quick and easy to use; there are no rigid or fixed protocols. They are very effective and do not interact or interfere with your other interventions. You can easily incorporate essential oils into your current lifestyle. Essential oils can promote deep healing with very little to no side effects: a drug-free intervention that's safe for the entire family. We Thinking Moms love our little scentsy bottles of oils. Do share with us your experience with essential oils here or on our Facebook Page, we LOVE hearing from our fellow Thinkers.
~ Dragon Slayer
* For more on essential oils, please read Reconnect: Essential Oils Protocol For Autism. For more by Dragon Slayer, click here.
About the author – Dragon Slayer is a mother of 2 children who are now recovered from autism. She is the Vice-President of The Thinking Moms' Revolution, co-author of Autism Beyond The Spectrum and founder of KL Biomed, a support network for parents with children affected by autism, ADHD and related disorders in Malaysia and neighbouring countries in Asia. She lives in Kuala Lumpur, Malaysia. For more by Dragon Slayer, please CLICK HERE. 
TMR does not endorse or promote any particular therapy or brand of product. Any information from this website is not to be construed as medical advice. Please consult with your health practitioner in managing your child's treatment.