May 24, 2016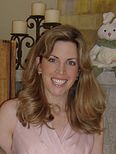 I didn't want to keep the appointment. The day before when they called to confirm, I regretted not telling them I wouldn't be able to make it after all.
It was going to be such a pain, I reasoned. Seventeen pages of medical history to still fill out. Had to make copies of over a decade of IEPs. Had to go find old phone numbers. Test results. Clinical reports. Ugh. Why did I do this?
Oh, yeah.
I made the appointment under duress back in February. I was halfway through writing my memoir  — An Unfortunate Coincidence: A Mother's Life inside the Autism Controversy due out this fall from Skyhorse Publishing — when anxiety and panic took me over in a way I hadn't anticipated.
Reliving the trauma of our regressive autism sent me spiraling. I felt infuriated, heartbroken, embarrassed, and many other emotions all at once. I began envisioning being attacked for every choice I made by readers. I started to wonder why I had ever thought putting my life out there for people to pick apart was a good idea.
Oh, yeah.
Because it's an important story to tell. Our autism experience is a part of history that needs to be documented and told by those who lived it, not those who want to rewrite it to fit their narrative.
Anyway . . .
For several days that month, guilt was the dominating emotion. It had been years since we had seen a neuropsychologist (like, ten). It had been years since we last saw our MAPS doctor or did anything biomedical. Although our daughter was an immediate and profound responder to biomedical treatment back in 2005, she plateaued several years in.
By age eleven, we had taken a full break. Writing the book, I worried that was a mistake. Perhaps it was no coincidence she developed scoliosis when we stopped. Perhaps it was no coincidence her reading ability hadn't improved. Perhaps this was my fault . . . again.
And so I made the appointments: MAPS doctor. Family physician. Dermatologist. Neuropsychologist. It was time for a new full work-up. This was the last appointment.
In the meantime, I recovered from my anxiety. I think writing is a healing process meant to emancipate us from our suffering. It is for me at least. Once the book was done, so was my guilt. I'm fine now.
But the appointment still stood. And even though for years I haven't cared whether she officially qualifies as having an autism spectrum diagnosis or not . . . and have believed since 2006, she hasn't . . . I never went through the trouble of making it official.
To me, it didn't matter. I had left her categorized as Other Health Impaired anyway. Autism is a medical disorder, not a mental difference, I believe. And it didn't affect the services she needed and received to leave her OHI. Plus, even at the end of eighth grade, when a new special education director first met us, she was stunned we ever had a diagnosis to begin with. The same thing happened at this year's IEP for high school.
Autism? Really?
So this morning was really just a formality. Preparation for the next three years of high school, making sure she's being challenged, seeing what effect puberty is having, and putting together a plan to transition to adulthood — which is technically only three years away. Lord, help us.
I got up early and filled out the seventeen pages. As I did, I wondered what would be in store for me as the doctor read our medical history: Encephalopathy. Heavy metal toxicity. Chronic ear and bronchial infections. Eczema. Rashes. Constipation. EEGs. Low tone. Mitochondrial problems.
Would I get the one-eyed look? The raised eyebrow from the doctor with an "autism-is-genetic-you-poor-mom-who-needs-to-blame-someone-or-something"attitude, or would it be the polite but condescending head nod with a weak half smile "well-that's-so-nice-you-tried-other-things-and-think-you-saw-improvement-but-it's-not-really-what-happened" look?
I'm used to those looks. I'm prepared for those looks. I've spent a decade navigating my way around them. I was prepared for them this morning.
I was not prepared for what happened.
I walked in and signed my name to let them know we were there. Immediately to the right of the clipboard was a flyer for AutismOne. I raised my own brows, stunned and then suspicious. I even looked around to see if I were being punked. Certain I was not, I took a picture in astonishment. This was a good sign.
The assistant then took our paperwork and shared it with the doctor. After fifteen minutes she apologized for the wait, letting me know that the doctor was reviewing my information in detail. This could be good or bad, I figured at first. Good, I then decided it had to be. The flyer said so.
We entered the office where we would spend the next two hours going over everything and having my daughter assessed. I had given quite a bit of history to the doctor in the information I provided, and not five minutes into the appointment she noted my daughter's regression at 18 months. She asked me what happened.
"Well, she had a high-pitched screaming fit, arched her back, and then we noticed within a few weeks, she was gone. She stopped responding to her name, speaking, or showing any interest in anyone."
"Any vaccines right around then?" she asked. I raised my brows slightly again. Was this a trap? I mentioned nothing about vaccines anywhere.
"Why yes, eight in fact, while on her tenth round of antibiotics."
"Uh-huh. Chronic ear infections I see? Bronchial ones too? Lots of Tylenol I can assume?"
"Why yes . . . lots."
She sighed. Loudly.
"You know, the brain has its own immune system. We just learned that last year."
"I know!" I replied enthusiastically. "University of Virginia research, I think."
"You know more than most parents. Impressive. So you get it, I imagine. You understand what we're dealing with? Neuroinflammation? Immune system problems? Any time a brain is impacted that early in infancy we have problems . . . but don't lose hope, there's so much we can do now."
We spent the rest of the time going over my daughter's academic, social, and cognitive processing problems. At the end of our appointment, just reviewing her results and observations, certain nothing else could shock me, she took my breath away once more.
"For what it's worth, your daughter does not qualify as having an autism spectrum disorder anymore, Mrs. Obradovic. This isn't Kanner's autism or Asperger's. She's got some residual symptoms, yes, but that's no longer what's really going on here."
I agreed, acknowledging that was accurate and not thinking much of it. We made our way to the front, scheduled our next appointment for some follow-up testing regarding processing problems, and said our good-byes.
After I dropped my daughter back at school, I called my husband to share the good news. To me, at first, the good news was simply that I had found a doctor I felt comfortable with. But as I repeated what she had told me at the end, my husband made it clear that was in fact not the best news.
"Wow, that's amazing, Julie. You realize that, right? You did it. It's official. She no longer has autism."
I let his words only sort of wash over me as we discussed the serious issues we still have to deal with. Make no mistake: life is not all unicorns and rainbows. We have vulnerability issues, academic concerns, processing problems, and social deficits that all still need our attention. We are not completely out of the woods.
But for a moment, I realized once we got off the phone and I sat alone in the car before going inside, we had taken one gigantic step towards the open field. It was no longer just my word against others. It was no longer just my assessment as her mom. It was a licensed clinical neuropsychologist with over thirty years experience who just'd confirmed it.
We lost the diagnosis.
~ Julie Obradovic
Julie Obradovic is a Contributing Editor to Age of autism, a guest blogger for Thinking Moms' Revolution, and the author of An Unfortunate Coincidence: A Mother's Life inside the Autism Controversy by Skyhorse Publishing due this fall. She begins hosting a monthly podcast for Generation Rescue in June.
For more by Julie Obradovic, click here.