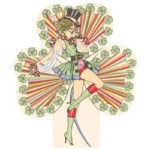 This was my conversation with the March of Dimes today.
Things are always a little vaccine-propaganda heavy around September time. It's the time for back to school and, therefore, vaccine advertising. That sounds a little harsh, but that's what it is. Kids are being bombarded with vaccine 'information' as soon as they go back to school, primarily for the two yet-to-be-mandated vaccines in most states – the flu and HPV vaccines.
My day started off grieving and sharing the donation page of Booty Kicker, Melanie Baldwin. I have no words for her bravery and the most awful choices she has to make now. I made a donation; that's all I can do.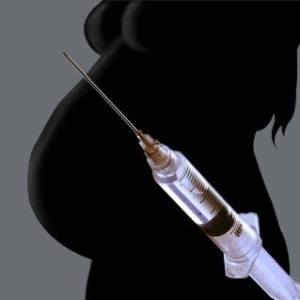 My attention then went to the CDC whistleblower stories of the day to make sure I didn't miss anything overnight. It was here that a good friend posted this inflammatory article by the March of Dimes:  Flu Vaccine for Expectant Moms a Top Priority: Getting a Flu Shot Helps Moms Help Their Babies.
Normally I don't get too annoyed about vaccine propaganda. I understand the marketing. It's a medical product, the government mandates the schedule, it's for the greater good, etc., etc. But when it comes to unborn babies getting the flu shot, I'm starting to get a little pissed off.
Three words: No. Safety. Studies. That's it.
Full disclosure – my son is vaccine injured. He first reacted to what I thought was the first vaccine a baby can get at one day old: the hepatitis B shot. He developed jaundice. It was presented as a harmless thing that "is very common in babies now." Ehhh, why is that exactly? I never thought to ask. I was just trained to trust whatever a nurse or doctor said on this subject. Ho hum, jaundice. No big deal. In fact, jaundice is a very big deal. It is a sign of liver disease. Go figure. How did that happen? But wait, isn't hepatitis B a liver disease (only transmitted sexually or via IV injection)? He reacted to a bunch more and was later diagnosed with autism. He's doing great, thanks to diet and natural treatments. You can read my chapter in our book:  Evolution of a Revolution: From Hope to Healing.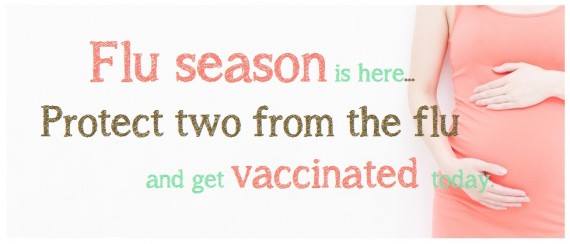 Back to my morning. So we are now in an age when hepatitis B is not the first vaccine our babies will receive, because they're getting a good dose of government-recommended flu vaccine in utero.  That's right, in utero. And March of Dimes jumped in to spread the message that every pregnant woman should receive their flu shot. I'm not an activist really. I am a big motivator and talker in TMR, but I'm not about to walk around with a sign around my neck, KWIM? And I am not really anti-vaccine either, I guess, because I gave my kids around 90 doses between the three of them before I woke the hell up — and we didn't even finish the schedule. Since I now know the truth after years of research, I guess I am now anti-HPV for teenagers, anti-hep B for babies, anti-MMR for babies and anti-DTaP and flu for babies due to the aluminum and mercury toxicity, respectively. I also think that the biggest problem is not the vaccines' toxic burden and the non-human DNA components, but the sheer number given — the combined effect of numerous adjuvants and antigens at once — and the young age at which they are given. There has never been a safety study done on the current vaccine schedule. There has never been a vaccinated vs. unvaccinated study done, even though it's entirely possible to conduct one. It seems like one enormous experiment — gone wrong. I believe that this untested schedule is causing the tsunami-like wave of chronic illness we are seeing in our children – obvious vaccine injuries aside. Now those, yes, I do believe cause much of the regressive autism we see today. But again, I digress.So right there on the March of Dimes blog post I see Todd Dezen's phone number. He's the media contact for the article. I just had to call him. I explained who I was and that I was concerned that the March of Dimes would recommend the flu vaccines, since the vaccine manufacturers themselves do not recommend the flu vaccine for pregnant women, because of the absence of safety studies. I thought that would do it; he would say, "OMG, so sorry! We'll pull that article right now, how incredible!"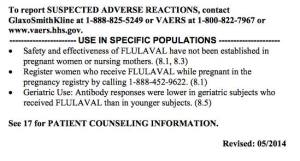 He did not. Instead he cited the CDC's recommendation for vaccinating pregnant women, "The CDC recommends it; so we are." Has he not heard of the #CDCwhistleblower or #HearThisWell? I don't think so.
He then proceeded to explain to me the 'science' (not sure how, since there are no studies) of how the vaccine crosses the baby's placenta and therefore protects the fetus's lungs in case the mother gets the flu while pregnant. Oh, right!  Uh huh. I had to point out at this critical juncture that most flu vaccines contain Thimerosal and formaldehyde and that, too, would cross the placenta into the developing fetus's brain. Well he just had to point out to me that Thimerosal had in fact been removed from all vaccines and was I not aware of that?
O! M! G!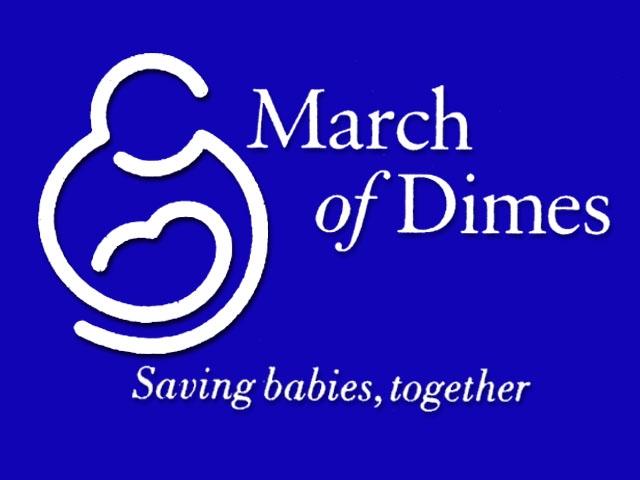 At this point I had to school Todd on a few facts: The multidose flu vaccines (the form given to the majority of pregnant women) contain 25 mg of Thimerosal, which is 50% mercury by weight, and we don't know how much of that crosses the placenta, because there are no safety studies and, therefore, no way of knowing the effect that has on an unborn baby.
He had no answer.
We then moved on to talking about the package inserts and the fact that the manufacturers of all five injectable flu vaccines and one inhaled vaccine, do not recommend giving their product to pregnant women due to the fact that there are no safety studies regarding the use of their product in pregnant or nursing women. He then told me that, "Well, manufacturers can't recommend a pharmaceutical product to pregnant women, but sometimes you have to go 'off label' with these things."
Yes, my friends. When pregnant, the March of Dimes recommends that you go 'off label' and use a product that cannot prove efficacy or safety (per all five manufacturers), least of all in pregnant women. Having said that, I'm not sure why manufacturers don't just recommend it, since they are indemnified against any and all lawsuits relating to vaccines. I guess they have a conscience when it comes to unborn babies? But the CDC trumps the manufacturers and recommends it anyway. Who cares? Not the March of Dimes.
Of course Todd could not back down and said that if I disagreed with the CDC and the AAP that I should take it up with them! Take it up with them? Ha! I did laugh a little. He didn't hang up on me, which is amazing, but I did get him to agree to allow me to email him with the facts per the manufacturers on all six vaccines: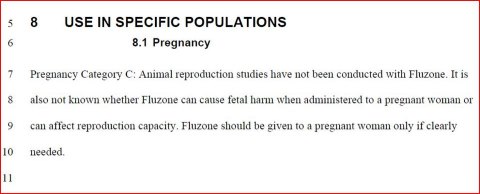 Afluria
Fluarix
Flulaval
Fluvirin
Fluzone
Flumist
I also sent him the list of ingredients in each one.
Listen, I know it fell on deaf ears, but someone has to sound to alarm. If it's not me, then who? If it's not us, then who? We need to be brave and share the information.
After my Facebook discussion today, a mom messaged me discreetly about Gardasil because she was "feeling the pressure." My answer? "If you're feeling pressured into something, it's your gut telling you it's not right." We were born with an innate instinct that is being crushed in favor of 'trained' thinking by 'superiors.' Okay, I may have said brainwashing; you decide what to call it.
I'll get back to Gardasil another day. Today was all about unborn babies being injected with Thimerosal.
FUA
~ ShamROCK