February 28, 2019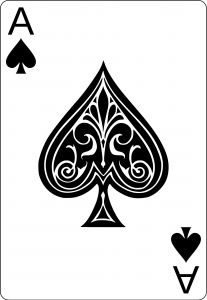 I'm going to be very careful as I write this. In return, I'd like to ask for a degree of care from you.
I'd like to ask you to be careful about how you talk about the hysteria happening right now because of measles cases in the news. I'm asking this kindly, from the bottom of my heart, and I'm going to try to thoughtfully tell you why.
There's a label going around, very well publicized: anti-vaxxers. The label portrays a certain subset of the population as a sort of cartoon stereotype. Think ignorant, tinfoil-hat-wearing, science-denying, superstitious crazy people. That's us.
It is very easy to mock this image, this leitmotif. If I didn't have a certain perspective forced upon me because of some events in my personal life, I'm pretty sure I'd find myself in the mocky mockerson category. Politically, I'm a lefty, and it's right-wing conspiracy theorists who are most widely portrayed as "anti-vaxxers," so that's probably what I'd believe if it weren't for, as I said, my certain perspective.
My "certain perspective," well, what does that mean, exactly? It'll take more than a conveniently repeatable phrase or two to tell you about it. I have two beautiful children. Both came into the world hale and healthy. Both were vaccinated on a schedule that was very aggressive and uncompromising, but wholly sanctioned and approved by the large corporate pediatric practice we used at the time.
Some of the vaccines were for diseases like hepatitis B—something you normally have to worry about if you're an IV drug user or having lots of unprotected sex or are around needles a lot—and they were really little babies when it was given, but okeedoke.
Both my babies received a vaccine called Proquad (measles, mumps, rubella, and chicken pox all in one shot) that was later recalled—not that my doctor's office ever told me this. I found out years later when my new pediatrician filled me in on that little tidbit, much to my surprise and wondering eyes. If you look up why it was recalled, some sources say there were too many febrile seizures. Other sources say, poppycock, but don't give any other reason that I've been able to find.
And both my babies had bizarre and unexplained medical issues following these heavy heavy hits of "medicine."
For example, I was told time and again that it was totally normal for an infant to have green diarrhea for several weeks following vaccines. It's called toddlers' diarrhea. Maybe you've heard of it? My mother, a registered nurse and mother of three, never has, but I'm sure it was nothing. And the all-over body rash was just some baby virus working its way out. And the fevered screaming spell my daughter had like she was on fire but couldn't recognize or make eye contact with us for hours—well, on that front I was told over the phone to see whether there was a hair wrapped around her tiny finger. And her inability to make eye-contact with most adults without screaming "Don't look at me!" like a crazed creature from age two to five was pretty normal, I guess. And there were the trips to the ER when the kids were unable to pass bowel movements the size and consistency of bricks—those were interesting. We went from pillar to post with those irritable bowels of theirs.
And then there's my son's profound non-verbal autism that began to manifest when he was two. Well, that's a story and a half. Not many professional answers out there about the hows and whys of that, let me tell you. Leads you to do a lot of research on your own, you betcha. If you're a reasonably intelligent, educated, discerning reader, you know that not every bit of information you find on Google University is trustworthy. But, because you're a reasonably intelligent, educated, discerning reader—and you're motivated by the terror of a health threat to the versions of your beating heart marching around outside your body—you do learn things. Things that you can't unlearn. You may be able to dismiss some of the "vaccines can be dangerous to some kids" cries in the dark, but you can't dismiss them all. Because, sure, some of them read like the ravings of ignorant crazy people, but by no means all of them.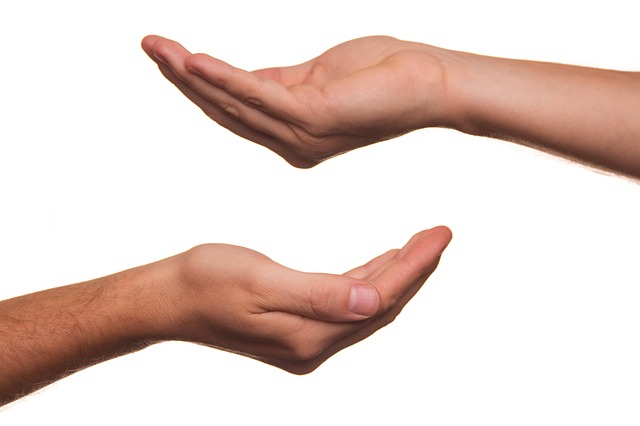 Are there intelligible, peer-reviewed studies showing that the very large bloated entity of a vaccine protocol we've found ourselves swallowing hook, line, and sinker could be risky to certain kids? To their developing immune systems? To their developing brains? Yes, there are. You don't have to believe me; do your own research. Is there a gastroenterologist from the UK named Andy Wakefield who looked into terrifying symptoms his patients were experiencing and uncovered some noteworthy things happening in the guts of these kids that involved the vaccine strain of measles from the MMR? Yes, there is. You can say he's been debunked, defrocked, ripped a new one, but if you read his work and still think there's nothing to it . . . well, go ahead and say what you like. But I'm telling you, if you start yelling and screaming that he's a demon and you have not read his work, don't talk to me. Do. Not. Talk. To. Me. If you want to accept the mainstream sound bytes that have destroyed him, that's your business, but don't drag me into that kind of idiocy.
Am I "anti-vaccine"? Nope. If I or anyone I love gets bitten by something that might have rabies, we're getting that shot. If my kids get into their late teens and early twenties and their blood titers show that they no longer have immunity to, let's say, chicken pox (which while mild in a small child can be an unbelievable horror in a young adult; trust me, I got it at 18 and wished I was dead with all my might), I'll encourage vaccination. You see, some of the dismissed research about varicella (chicken pox) suggests that vaccine immunity to that bug isn't as permanent as having had the illness, so they may be at risk in ways they wouldn't have been if they'd gotten chicken pox in the sandbox or their preschool or what have you.
I've had a lot to say here. I could say a lot more. I've done a lot of research. I'm a mom whose babies got sick and nobody could help, what the fuck else could I do?
But I'm not writing this to convince you of the validity of the science I've delved into, or the case studies I've pored over, or the mountains of evidence I've perused that point to problems with the mountains of vaccines kids get before they cut their first teeth.
I'm writing this to ask for your care.
When you post something that, in a few words, demonizes many of us as ignorant wackos, you might wonder for a second who you're talking to. You might think about how there are plenty of drugs out there, penicillin for example, that are brilliant lifesavers and life-enhancers to some of us, but deadly to others. You might think, hmmmm, big pharma is so bad and greedy when it comes to all those pills they're pushing, but the fluids in the vaccine vials, those are a-okay, across the board, no exceptions, no substitutions?
Big pharma is evil big money personified, right? Many people think this, right John Oliver? Well, yes, all except for vaccines—those products that are pushed onto every single solitary child by law (some of them are required as "boosters" for every kindergartner entering school, most of whom likely still have the immunity awarded by the first dose, which a simple blood test would show). No, those pharmaceuticals are the good ones, the exception to big pharma greed, beyond reproach. This sits right with everybody? Okay.
You might consider that you cannot sue the manufacturer of a childhood vaccine —this is true, in real life—even if it clearly, unequivocally maims or kills you. Instead, you are referred to something called the Vaccine Court (officially known as the Vaccine Injury Compensation Program), a real thing invented to take care of those countless individuals who played the same roulette that so many of us do—but unlike so many of us, they lost. Maybe think about that for a minute. You can't sue the manufacturer over a vaccine injury. Not so with any other medicine. Just vaccines. Just vaccines.
Are you really sure they're fine and safe as a glass of water? For all of us? Are you sure the volume, the timing, the combinations, the adjuvants, the preservatives—are you sure it's all fine and there are no lifelong consequences to a huge number of children, fast becoming adults, that's growing exponentially by the second? Rampant autism, rampant deadly food allergies, rampant asthma, rampant mysterious polio-like disorders—all of which seem to be connected to something in a body's immunity going terribly wrong. Once you've read through all the data I've read through, the peer-reviewed studies, the case histories, once you've done all this and consulted your own common sense . . . are you sure?
Before you post that meme that makes fun of us, of me, maybe you could read up on things. Just to be sure.
If you don't have an injured child, you might not feel the need. So go ahead, post away. And if it doesn't bother you that there may be mothers and fathers all over your news feed that will take it like a knife to the gut, more power to you.
But maybe you could care.
~ The Ace
The Ace, Tracy Stroh, is a freelance writer, editor, singer, and stress-crocheter. She's working on a book with a working title of Mothering Autism: It's Not Funny & It's not Pretty . . . Except For When It Is. She lives in utter chaos—I mean, upstate New York—with her husband, Mike, their two kids, Grace and Calvin, and a guinea pig named Pippa.