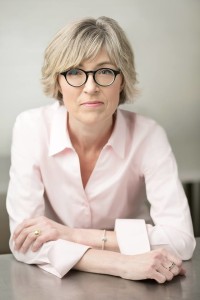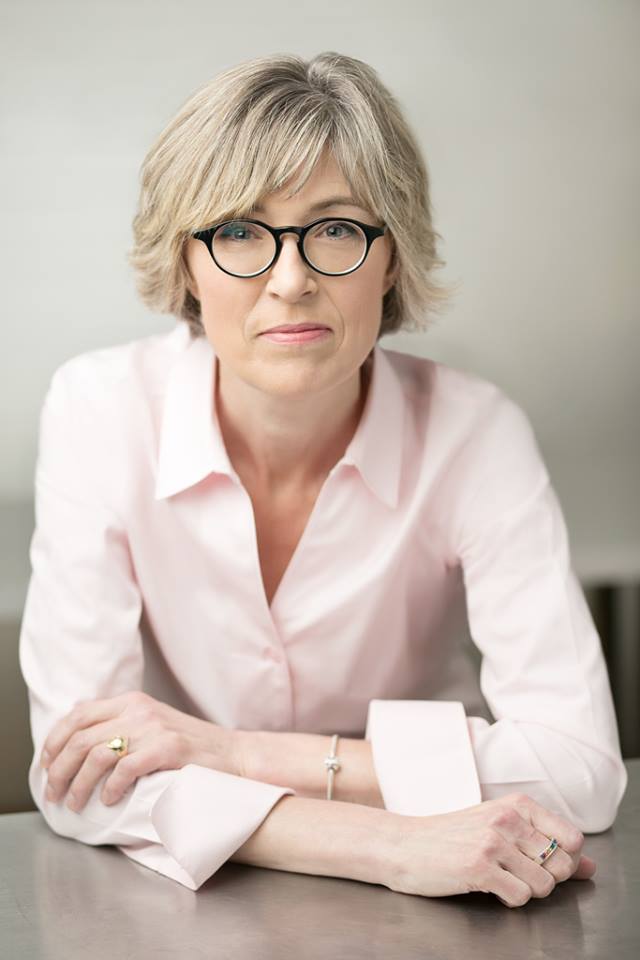 As a peanut allergy parent reading Robyn O'Brien's recent post Science for Sale: the Funding Behind the Latest Study on Peanut Allergy, I found it easy to get behind her outrage.
Just a little too easy.
Robyn describes the perceived conflict of interest in using funds from the peanut industry for a recent study on peanut allergy published in Feb./15 in The New England Journal of Medicine.1 This perceived conflict is seemingly made worse by the study's suggestion that eating more peanuts might help reduce peanut allergy in kids.
She also points out that the most vulnerable atopic children were dropped from the study: That's like conducting a diabetes study on sugar, funded by the sugar industry, and throwing out the diabetics before you start.
In short, this soaring allergy epidemic is outrageous and doctors, instead of really looking into causes are fiddling while Rome burns. Robyn throws down a gauntlet:
The bottom line is that this epidemic has come on so hard and so fast that we are still trying to understand what is triggering it.
And then, perhaps not fully recognizing the significance of what she has just stated, she motors on and re-arms with fresh indignation again at the epidemic that has come on so hard and so fast.
. . . Here, in this simple factual observation, is the heart of the entire allergy epidemic.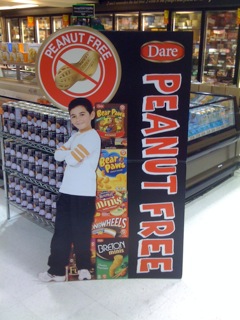 We might all agree that virtually everyone in the allergy and anaphylaxis community recognizes the sudden nature with which the peanut and food allergy epidemic has emerged in kids. We hear the common refrain, "We didn't have this when I was at school."
And, it's true. Something happened suddenly to precipitate food anaphylaxis in kids about 20 years ago and, I offer, that 'something' has persisted and contributed in large measure to the epidemic levels of allergy and anaphylaxis among children today.
As a parent of a peanut-allergic child from the first wave in the 1990s, I believe I know what happened – and my understanding is rooted as much in medical literature as in documented historical events.
Even the LEAP study alludes to it. They come up to it and then back away – because they can't look squarely at causes. The study does not imply or suggest that eating peanuts (whether early or late, in large or small doses) is the sole cause of peanut allergy. In fact, their inquiry begins with kids they believe are at risk for the allergy, those with eczema (often caused by milk allergy) and/or egg allergy.
In other words, a significant risk factor for developing peanut allergy is allergies.
And so, let's stop and ask a question the study authors can't or won't ever ask: how did the children in the study aged 4 months to 11 months develop their initial allergies that then made them so vulnerable?
A key to understanding the precipitating cause of these early allergies in children lies, again, in the history that Robyn, all of us, have observed but not examined.
There was a window of time in and around 1990 during which prevalence of anaphylaxis in children increased suddenly, just in certain countries: the U.K., Canada, Australia and then a little later, the U.S.
Something changed at this time for children.
The timing is confirmed by: emergency room records, a U.K. cohort study and, of unappreciated significance, the eye-witness accounts of teachers suddenly confronted in the mid-1990s by a flood of severely allergic kids.
During this period, anaphylaxis suddenly emerged in thousands of children in these countries. No one knew there was a serious allergy problem until the affected children showed up for kindergarten. As the 1990s unfolded, the problem intensified.
What has the power to create anaphylaxis so fast just in kids and just in certain countries, and at the same time?
The short answer is that we know how to create epidemic allergy in kids. We've done it before.
Just over 100 years ago western medicine provoked mass allergy in children by mistake – the words allergy and anaphylaxis were created in 1906 and 1901, the former by pediatrician Clemens von Pirquet to describe an unexpected and massive iatrogenic outcome from the first mass immunization of children with the hypodermic syringe.
Through vaccination with the needle at this time, we discovered that immunity and allergy are two sides of the same coin: both are immune defenses; and you cannot provoke immunity without provoking allergy in vaccination, ever.
But surely to God, doctors are smarter today because they know all this and are careful in their use of vaccination so as not to cause allergies in our children. Surely, the doctors know.
And, they do. But seem powerless to stop it.
Here, with endnotes, are just a few articles from the plethora of published medical literature on the relationship of vaccination and allergy – these you can print from online and take to your next appointment with the allergist:
the chicken pox shot in 2015 created asthma from which there were deaths2
an adjuvant in the 2009 H1N1 flu shot created greater than expected numbers of anaphylaxis and allergy3
aluminum in vaccines in 2013 augmented high levels of allergy IgE4
pertussis in the DPT vaccine in 2002 resulted in high rates of asthma and anaphylaxis5
recognition in 2002 that children experienced a delayed allergy to thimerosal following vaccination6
immediate anaphylaxis to vaccination became so commonplace in 2000 as to be called an "obstacle"7 ;
and so on.
100+ years of medical literature and a Nobel Prize cannot be wrong:
The first injection, instead of protecting the organism, renders it more fragile and more susceptible. This is anaphylaxis. ~ Charles Richet, "Anaphylaxis," Nobel Lecture, Dec., 19138
Doctors today cannot deny that vaccination causes allergies and anaphylaxis. However, they are careful not to reveal what kind of allergies vaccination creates or how many children might be affected.
Such a direct causal line was initially drawn in the 1990s as concerned researchers confronted the rising problem of allergy in children:
Our findings indicate nanogram quantities of PT (pertussis toxin), when administered with a food protein, result in long-term sensitization to the antigen, and altered intestinal neuroimmune function.

"Pertussis adjuvant prolongs intestinal hypersensitivity," The Int Arch Allergy Immunol 1999 Jul; 119(3):205-11 http://www.ncbi.nlm.nih.gov/pubmed/10436392?dopt=Abstract

An increase in the incidence of childhood atopic diseases may be expected as a result of concurrent vaccination strategies that induce a Th2-biased immune response. What should be discussed is whether the price of a reduction of common infectious diseases through a policy of mass vaccination from birth is worth the price of a higher prevalence of atopy.

"Multiple Vaccination effects on atopy," Allergy 1999, 54, 398-399. http://www.ncbi.nlm.nih.gov/pubmed/10371102?dopt=Abstract
Through the 2000s, doctors backed away from research on the role of vaccination in childhood atopy, including food. Why?
I have heard that there is an unwritten rule that no research at universities is to be conducted on the role of vaccination in allergy. To do so, for a doctor, would mean loss of job, income, reputation, everything.
Even the much touted explanation for pediatric allergy, the hygiene hypothesis, in which infant immune systems are considered skewed by western medical interventions rejects the most obvious and ubiquitous immune altering intervention ever created. And it is one designed to provoke the immune system and with a history of creating just what we are experiencing today — epidemic allergy in children.
Instead, there is deafening silence from the medical community on causation. Scouring under beds for peanut dust and spending time and money on research we know will never and can never unearth causes may be outrageous — no matter how well crafted and peer reviewed the study.
But, I have to add, the unfettered outrage in Robyn's Science for Sale dances around the truth as much as doctors are doing, and it fuels nothing but more outrage.
Well, outrage sells. Fine. But where and to what does it lead?
At what point in the soaring epidemic of peanut allergy that came on so hard and so fast will any of us – doctor, peanut boards, community members – be ready and able to confront the obvious and unpopular truth?
~ Heather Fraser
Heather Fraser is author of The Peanut Allergy Epidemic, second edition, Spring 2015.
1 G. Du Toit, et al., "Randomized trial of peanut consumption in infants at risk for peanut allergy," NEJM, (2015). http://www.nejm.org/doi/full/10.1056/NEJMoa1414850
2 A varicella zoster virus vaccination program resulted in increased asthma morbidity and an increase in mortality when there was delayed onset of asthma after varicella zoster virus.
Ditkowsky JB, et al. "Varicella vaccine increased morbidity, mortality in delayed-asthma onset," American Academy of Allergy, Asthma and Immunology, Feb. 24/15 Abstract 763. Presented at: American Academy of Allergy, Asthma and Immunology Annual Meeting; Feb. 20-24, 2015; Houston. http://www.healio.com/allergy-immunology/immunotherapy/news/online/%7B9e914224-246a-4bb7-8d32-b0e7fe3fa603%7D/varicella-vaccine-increased-morbidity-mortality-in-delayed-asthma-onset
3 Increased anaphylaxis and other allergic-like events observed in association with AS03-adjuvanted pandemic H1N1 vaccine remain mostly unexplained despite extensive risk factor review. However, prior to mass vaccination with similar formulations this safety signal warrants further consideration and better understanding. In particular, the predominance among women of childbearing age may be a clue to underlying biological or hormonal influences on adverse immunological responses to vaccine.
Rouleau I., et al., "Risk factors associated with anaphylaxis and other allergic-like events following receipt of 2009 monovalent AS03-adjuvanted pandemic influenza vaccine in Quebec, Canada. Vaccine. 2014 Jun 12;32(28):3480 http://www.ncbi.nlm.nih.gov/pubmed/24793951#
4 Aluminum-containing adjuvants increase the effectiveness of vaccination, but their ability to augment immune responsiveness also carries the risk of eliciting non-target responses . . .
"How aluminum adjuvants could promote and enhance non-target IgE synthesis in a genetically-vulnerable sub-population," J Immunotoxicol. 2013 Apr-Jun;10(2):210-22. http://www.ncbi.nlm.nih.gov/m/pubmed/22967010/
5 M. Flora Martin-Munoz, "Anaphylactic reaction to diphtheria-tetanus vaccine in a child: specific IgE IgG determinations and cross-reactivity studies," Vaccine, 20, 27-38 (Sept. 2002): 3409-3412.
The odds of having a history of asthma was twice as great among vaccinated subjects than among unvaccinated subjects. The odds of having any allergy-related respiratory symptom in the past 12 months was 63% greater among vaccinated subjects than unvaccinated subjects. "Effects of diphtheria-tetanus-pertussis or tetanus vaccination on allergies and allergyrelated respiratory symptoms among children and adolescents in the United States," Journal of Manipulative and Physiological Therapeutics, Feb. 2000; 23(2):81-90. PMID 10714532
6 Delayed-type hypersensitivity reactions from thimerosal exposure are well-recognized. Identified acute toxicity from inadvertent high-dose exposure to thimerosal includes neurotoxicity and nephrotoxicity. Limited data on toxicity from low-dose exposures to ethylmercury are available, but toxicity may be similar to that of methylmercury. Chronic, low-dose methylmercury exposure may cause subtle neurologic abnormalities. Depending on the immunization schedule, vaccine formulation, and infant weight, cumulative exposure of infants to mercury from thimerosal during the first 6 months of life may exceed EPA guidelines.
Leslie K. Ball, et al., An Assessment of Thimerosal Use in Childhood Vaccines," Pediatrics, Vol. 107 No. 5 (2001): 1147 -1154 http://pediatrics.aappublications.org/content/107/5/1147.short
7 M.R. Nelson, et al., "Anaphylaxis complicating routine childhood immunization: haemophilus influenza b conjugated vaccine," Pediatric Asthma, Allergy & Immunology, 14, 4 (Dec. 2000): 315-321. http://online.liebertpub.com/doi/abs/10.1089/088318700750070411
8 http://www.nobelprize.org/nobel_prizes/medicine/laureates/1913/press.html