November 11, 2016
We recently ran a review of Julie Obradovic's new book An Unfortunate Coincidence in which we said she had a rare way with words. So it should come as no surprise that, when it comes to election commentary, hers would hit it out of the park. This was her Facebook status today. It was so good – and expresses the collective emotions at TMR so well – that we asked her if we could run it on the blog. In the words of Michael Connelly's iconic detective Harry Bosch, at TMR we believe "Everybody counts or nobody counts."
(And just to be explicitly clear, TMR did not endorse any candidate in the election. Those of us who live in the United States voted across the board and respected each other's reasons for doing so.)
---
Quite some time ago, I was having a drink with some friends and their friends whom I didn't know that well. The conversation about autism and the vaccine controversy came up (as it often does when people ask me about what I do for a living and one of my friends who is proud of me wants to go into great detail about it even though I feel like cringing because, no, I really don't want to discuss this every second of every day, especially with strangers. Anyway . . . ).
At one point I could sense a man there thought I was nuts (not hard to do), and to wrap up his position in a way he probably figured was polite and/or politically correct, he said, "Well, you know, I really don't think that happened. And the fact is, as cold as is this may seem to say, even if it did, although it's a shame it doesn't really change anything. Some kids will die or get hurt by vaccines or medicine, but that many more will live because of them. Shit happens, you know?"
In my mind, I took my wine glass, crashed it on the table, and took the sharp broken edge to his throat. In reality, I stood frozen in time, literally breathless, as if someone had not only punched me in the stomach, but in the soul. My soul was literally punched out of me in that moment. That's how it felt. In one sentence, he had gutted me.
I had understood for a long time by then that that was the mentality of a lot of people (and still is), but until then, no one had said it to my face. It's a very different thing to hear those words than have them implied. Any doubt that I was misinterpreting the message from society about how they felt about my daughter and her and our family's pain and suffering was gone. The message was clear:
"What you think happened to your child didn't really happen, and even if it did, doesn't matter."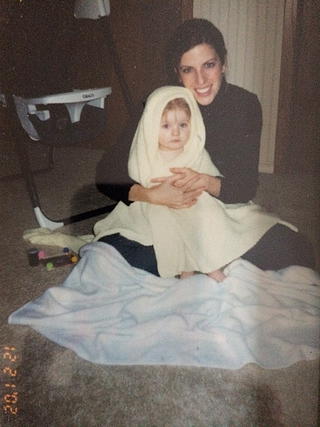 A lot of you are reading this because you have experienced this, and that is why we are friends. But a lot of you have not. For those of you who have not, I want you to imagine what that feels like for a second. I can emphatically state it is one of the worst feelings of my life. Actually, I think it really is the worst.
It wasn't hate. It wasn't anger. It wasn't grief. It wasn't heartbreak. There is meaning in all of those feelings. But not this.
This was indifference.
My child, her life, her potential, her gifts, her pain . . . were meaningless to the world. Literally no one outside of our close friends and family gave a shit (or so it seemed). Didn't matter it didn't have to happen. Didn't matter lying liars who lie caused it. Didn't matter we could never get justice. It simply didn't matter.
That feeling and that desire to prove, "The hell it doesn't matter!" has fueled my life for almost 15 years. It changed my career trajectory, lost me some friends, and at one point, almost cost me my marriage.
I had to do an extraordinary amount of personal and spiritual work to come to terms with the fact that that may be how it is for the rest of my life, and somehow, some way, I have to learn to live with that. I had to learn to forgive and trust in God that there was a reason. And I had to give the experience meaning in perhaps another way. I'm proud to say I have done so.
But if the experience has taught me anything, it is that writing people off, writing groups of people off, dismissing people as irrelevant, is arguably the most dangerous thing humanity can do to one another. And that is what prompted my post yesterday. I may not be a minority. I am blessed not to be poor. But I DO know what it feels like not to matter. I get it.
It was interesting to me yesterday that the majority of the people who liked and shared my post were my more liberal friends, and that somehow I was only talking to them. That couldn't be further from the truth. I was actually writing it from the perspective of an autism parent, most of whom I know voted for Donald Trump. Why? Because he is the first president in 20 years to make any of us actually feel like he gives a shit about our children, the truth, and will do something about it. He has actually met with some of us and said he would.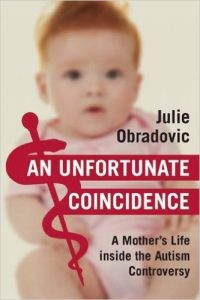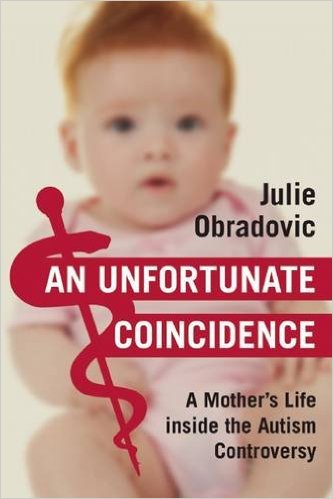 I have only told a few people who I voted for, and man, I hope that you would still love me regardless. I am a pro-life, Catholic, former union member, public school teacher, autism mom, who cares deeply about the environment (a large part of the cause of the epidemic), believes small government is the best government, is entirely anti-common core, wants to know if she's eating a GMO, opposes mandatory vaccination and socialized medicine (for the same reasons), thinks the CDC and the pharmaceutical industry are full of shit (and way, way too powerful and influential), despises dishonesty and unethical behavior, supports gay marriage, has a minor in Latin American studies (and can tell you flat out a wall does nothing to address the real issues behind illegal immigration. Let's try not buying so many drugs first, America, and see what happens), is fluent and literate in Spanish, has half-Mexican nephews and a niece that she adores, was once sexually assaulted, is married to the son of immigrants whose first language was not English, lives in Illinois (the most Democratic, bankrupt, corrupt, crazy state in the union) and just outside of Chicago (with some of the most violent, deadly neighborhoods anywhere), has taught students of all colors, races and religions for almost 20 years and LOVES, genuinely LOVES, each and every one of them (and they would all tell you that, I believe), and who ended up with a brain-damaged child in spite of following every rule from her doctor to a T. Oh, and I'm a registered Republican.
This election was tough. Like everyone else, I felt angry, sad, and insulted quite often. Many days I had to turn off my news feed. In spite of my personal feelings, however, I kept my mouth shut until it was over. But now that it is over, and as a teacher, I feel compelled to do two things: understand why and how something happened and figure out the lesson to be learned from it.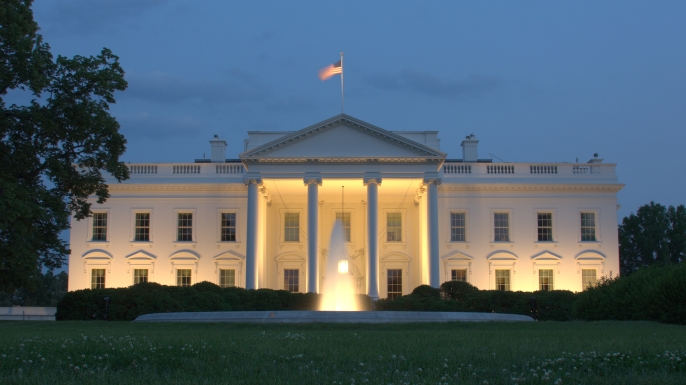 That's what I was trying to do yesterday. And what I consistently came up as an explanation for not only why Trump was elected, but also why people are so angry that he was, is that we all voted for what mattered most to us, especially those of us who have consistently been made to feel like we don't matter.
For some, it was gutting corruption and tossing out the establishment. For some, it was rebuilding industry in this nation and securing a good job. For others, it was gay marriage and personal rights. For some, it was universal health care. For a lot, it was getting justice for a brain-injured child.
If I were still in the classroom, that's exactly what I would have said to my students. We are all guided by what matters to US as individuals, and unfortunately, sometimes the consequence of what matters to you gets translated as indifference to others. It doesn't mean you ARE indifferent, it just means that you could be perceived that way.
Today, and in the coming weeks and months, I believe we all have a responsibility to do our best to make sure our fellow man [which includes women and those who identify as neither] knows they matter, regardless of political position or who they voted for. Do not assume they know.
For the record, you all matter to me. That's all I was trying to say.
xoxo
~ Julie Obradovic
For more by Julie Obradovic, click here.