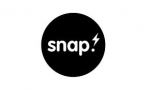 Last month while waiting in car line to pick up my son from school, I was wracking my brain trying to think of some ideas for upcoming blogs. I am not the most creative minded individual.
The mom who monitors car line was waving frantically for parents to pull forward instead of lingering in front of the school. The monitor mom approached my vehicle with a huge smile. I rolled down my window and smiled back figuring she was going to tell me to move up. Instead she looked at me and said, "You're special needs; you're fine.  I will make everyone go around you." BAMMM.  I felt like I was just punched in the stomach. WHAT? Special Needs? Are you kidding me?
I told her I had no problem moving up, and still with a smile she said, "I will just have everyone go around you; don't worry."  It hit me.  I am so tired of Labels.  Special Needs, Autistic, On the Spectrum.  I realize this may not bother some of us, but it really bothers me.
I know this mom meant absolutely no harm, was trying to be kind and thought she was doing us a favor. I was probably having one of those emotional days…you know, the ones where you just want normalcy. I try to keep our life as normal as I can, but it's hard when others remind you. For some reason, I started having flashbacks of all the times people have referred to my son as special needs, autistic, and even handicapped. Really? Handicapped? I thought of our IEP last Spring. While discussing my son with the social worker he made the comment to me, "Well, he is autistic." Another punch in the stomach. I really wanted to say, "No, moron. He is not autistic. If a person had cancer would you say, "Well, he is cancer."
I know this may seem petty to some, but to me, my son is a young boy who is medically sick. Because of that I am working very hard to heal his body and make him better. He is a person, not a label.
After picking up my son at school we headed to Walgreens. While pulling in I was bombarded with immunization signs in the parking lot and outside of the building. Remember this one I posted a couple of silent Sundays ago?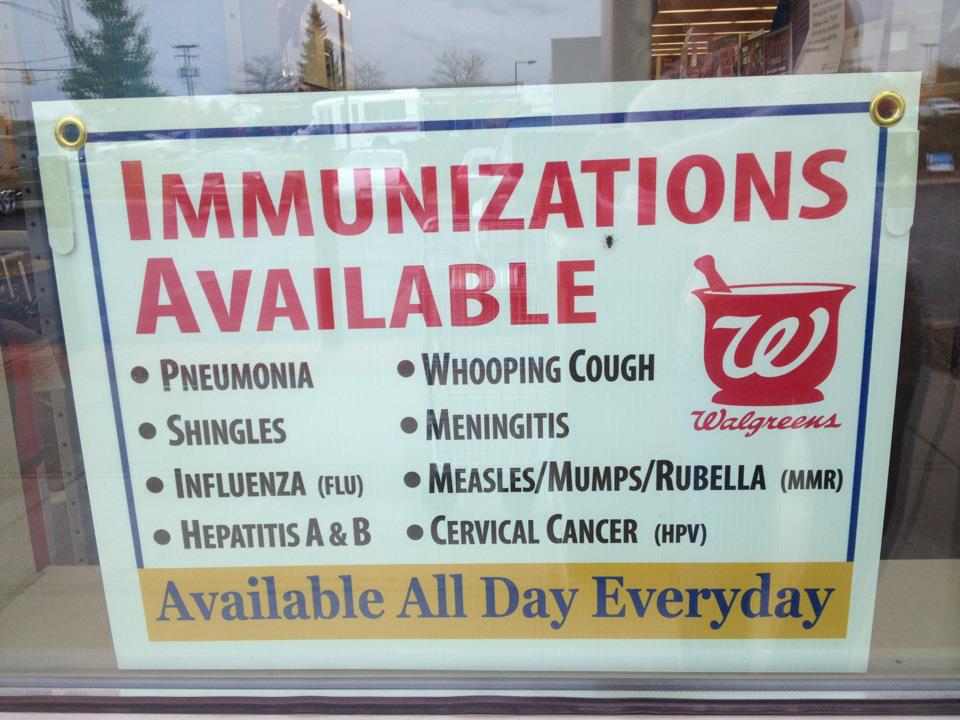 This was not the only sign in the parking lot. They had flu shot and pneumonia shot signs literally lining the entire parking lot. It looked like it was election season for vaccinations- and again I felt like I was punched in the stomach. It hurt. I was so disgusted I did not even go into the store. I felt like the little girl in the youtube video who was tired of the election campaign.
I sometimes feel like this little girl but, instead of being tired of the election (Thank GOD that is over), I get frustrated with our medical community, the mainstream media, the pharmaceutical companies and what they are doing to all the children. There are signs all around us pushing vaccines.
In October, we took a little family vacation and attended the Hot Air Balloon Festival in Santa Fe New Mexico. There was a Walgreens vendor booth there promoting and giving Flu shots.  I can't even go on vacation without seeing some sign to remind everyone to get their Flu shot.
Today, not only are doctors pushing multiple vaccines quite casually, now our local drugstores are too. What's next? Drive-through bypass surgery? Or better yet, Pregnant Moms!  You can now deliver your baby at Walgreens!
I started thinking about the correlation between the all these signs and labels. Here is the scenario:  A mom takes her child to Walgreens just to pick up a few incidentals. She sees the sign with the list of vaccines, walks up to the pharmacy counter and encounters a pharmacist who knows nothing about the child's medical history.  Mom looks over the vaccine menu (as if she is at McDonald's ordering her child a Happy Meal).  She chooses two out of the eight vaccines listed, and oh, by the way adds in a flu shot. Less than a week later, the child becomes completely withdrawn, stops talking, develops a rash, and starts banging his head on the floor. The mom takes her child to the pediatrician who tells her, "Let's just wait and see. This could be a phase."  Yes, there are still pediatricians out there this clueless.  Oh, you only did 3 vaccines at Walgreens? Let's do 2 more. Three to six months go by and finally that child gets the label…Autistic.
It makes me so sad to see how misinformed our society is. Some days I just want to live in a bubble and ignore what is going on this world. But I can't.  That is not me.  Or any of the Thinking Moms.
We are trying to inform the general public about what is really happening to stop it from continuing to happen.  We need to start educating people outside of the autism community. Let's face it:  We need to do more than preach to our own choir. Please help us educate the mom who monitors car line, or the mom who vaccinates her child at Walgreens. These are the people we need to reach out to and who need our help.
~Snap
For more blogs by Snap click here.