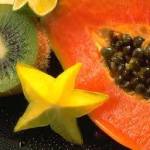 For years, I tracked my son's behaviors based upon data I got from our ABA therapists.  It was my third spring of making a spreadsheet of his behaviors when I had lightbulb moment and I realized he tanked behaviorally every year between March and May.  He self-injured, hit his head repeatedly, bit himself, and generally was miserable. It broke my heart.  He didn't have the words to tell us what was going on, and it was horrible to watch all our gains go right down the sink.  Our ABA therapists encouraged us to simply redirect the self-injurious behaviors which did not work at all.
I have seasonal allergies myself.  There are times every year during March and April that I literally want to rip my face off with my fingernails because my sinus cavities hurt so badly.  I've been on prescription strength antihistamines year-round since I was in middle school.  I am perfectly capable of articulating how I feel and why I am miserable.
So I hypothesized that my son was having the same intense seasonal allergy pain that I did and was unable to articulate that he was in pain.  Under the guidance of our doctor, I did a trial of dye-free Benadryl and looked at how his behaviors changed.  They got better.  After the Benadryl trial, we moved to quercetin for long-term usage.  It helped our annual spring regression significantly.
I am starting to see friends on Facebook talking about how their kids are tanking.  When our non-verbal children begin having self injurious behavioral patterns, it is often because they are in physical pain.  Given the timing of spring pollens, mold flares, and the like I want to respectfully suggest that, if your child has a seasonal crash, you look at treating them for seasonal allergies.  There are mulitple ways to go about doing that, but a trial of something like dye-free Benadryl could be a good place to start.
I've got some new coping mechanisms for my family which include NAET, cranial adjustments, accupuncture, and essential oils.  This spring, I've been a little healthier, but my son is not showing any signs of allergy regression at all, so I'm hoping we've gotten his immune system functional again.
~ JuicyFruit