August 26, 2016

As I sat with my morning coffee and scrolled through my Facebook feed, I came across what may very well be the dumbest thing I ever heard a doctor say to a patient – and I've heard some really dumb shit. You can watch the clip here.
In a nutshell, the doctor says the kids are sick because they are getting too much organic food too early in life.
Wait, wut?
I posted this on my page:
Let's play a game inspired by the "doctor" in the last video I shared who said organic food too early is making them sick . . . because my jaw is still hanging open on that one.

Tell me something your pediatrician said to explain away your concerns and child's issues. Let's get a glimpse of medicine's finest in America.
These are some comments that followed:
J was having what I know now was petit mal seizures. Doctor said "Don't worry, he's just so excited about his environment he's taking it all in."
My 18-month-old runs around on his tiptoes, flapping his hands, saying "EEEEE EEEEEE EEEEE EEEEE"
Me: "He's not talking."
DEAF Doctor (literally deaf): "Boys talk later." 
Me: "Doc, I think he has autism."
Him: "Does he hug you? Love you? Know his name? Look at that kid! He doesn't have autism. Now here, get him up on the table for his shots."
Before I "woke up" my pediatrician asked me (genuinely) what I thought was the cause of all this "autism." I said food. He said "TV, Sesame Street was the beginning of the end." OMG.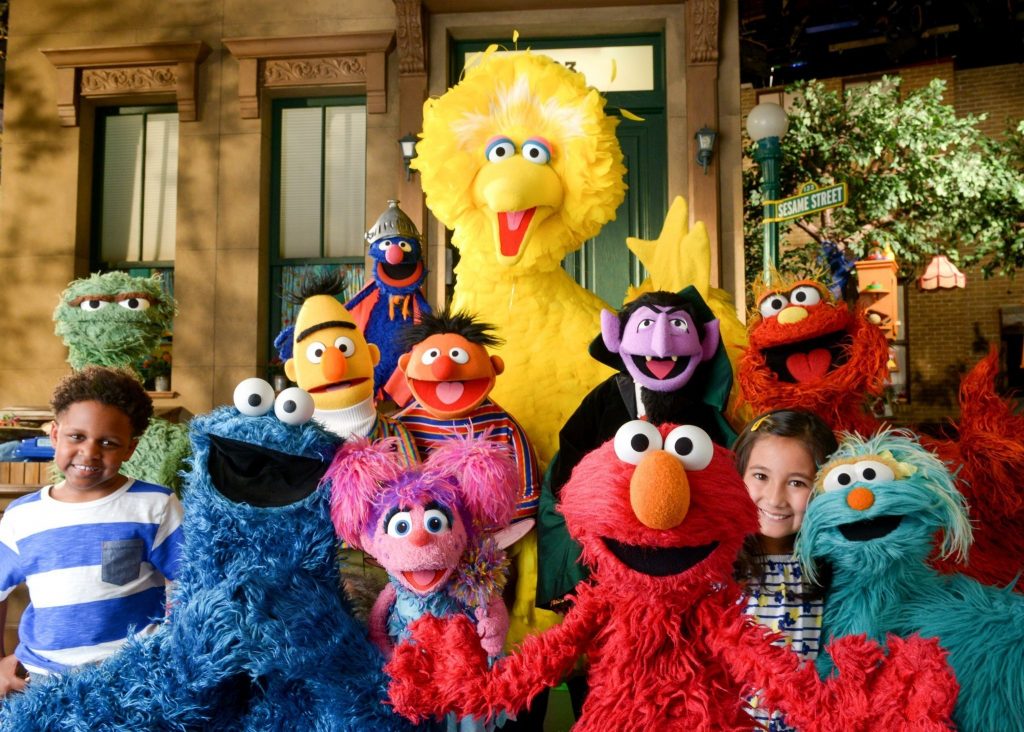 "The scripting (echolalia) is a bridge to real communication – it's a good thing."
K with watery diarrhea, head banging, hand flapping, toe walking, disconnected, lost all his speech:
Me: "I think he might have autism. I've been reading up a lot, I learned that vaccine may cause autism."
Doctor: "Don't believe everything you read. They don't cause autism. It's just a phase he's going through; he will grow out of it."
I walked out of there outraged and took my business elsewhere. One of the best decisions of my life.
My son regressed — lost speech, couldn't eat without projectile vomiting, wasn't having bowel movements on his own, all the fun stuff. I was told he was a strong-willed two-year-old who didn't need to speak because his sisters and I were babying him. Oh!
And another glorious quote "We allow children 28 days without a bowel movement before we get concerned."
He stopped pooping after his two-month shots? "Give him Karo syrup in a bottle."
GI nurse lecturing about eosinophilic esophagitis: "Anyone in here ever try a special diet?" (One raised hand, mine.) Nurse says, "That's way too hard right? Prilosec, that's what you need." [Editor's note: see Prilosec Side Effects.]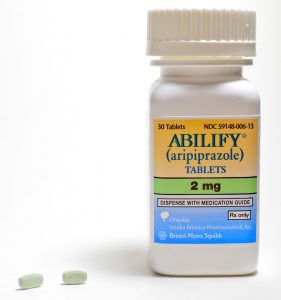 Neurologist: "P, take off your shirt." Nothing. "P, say your name." Nothing. Okay, Mom and Dad, here's your prescription for Abilify for your nonverbal four-year-old. Have a nice day." [Editor's note: see Abilify Side Effects.]
"Your son just wants your attention." – Reply to nightly head banging that began soon after varicella vaccine.
At age 18 months: "Doctor, I'm really concerned he doesn't express hunger or thirst in any way. If I don't feed him, he doesn't gesture towards food or water, nothing."
Him, "Uh, Mom, I think you're too over anticipatory. Do not give him anything until he asks."  He would have starved to death.
Me: "Doc, I'm concerned about mercury in shots. Doc: "Oh, there is new research that it makes kids smarter." [Editor's note: Robert F. Kennedy Jr. wrote a whole book on the neurotoxic effects of Thimerosal: Thimerosal: Let the Science Speak. It most definitely does NOT "make kids smarter."]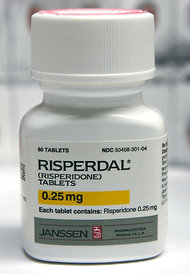 Neurologist watches O run in circles, sees brother has diagnosis, scribbles the following on prescription pad: "ADHD, PDD NOS, mood disorder." And hands me another for Risperdal. 
Me: "He's not even three."
Her: "I prescribe it to kids all the time. It's completely safe and effective." [Editor's note: "Common side effects of Risperdal include extrapyramidal effects (sudden, often jerky, involuntary motions of the head, neck, arms, body, or eyes), dizziness, tiredness, fatigue, fever, weight gain, feeling hot or cold, headache, dry mouth, increased appetite, restlessness, anxiety, sleep problems (insomnia), nausea, vomiting, stomach pain, constipation, cough, sore throat, runny or stuffy nose, or skin rash." Risperidone Side Effects Center For a more complete listing, see Risperidone Side Effects]
When my neurotypical kid developed full-on measles the day after her MMR, I called her pediatrician and said, "I'm certain it was the shot!" His response: "No way the shot could've done this. She was probably developing measles the day before she got the vaccine, so it makes it look like it came from the shot." [Editor's note: last year during the Disneyland outbreak, a baby in Baltimore tested positive to measles, but it turned out to be a "reaction to the shot" that happens in 5% of children according to the Baltimore Sun.]
"Doctor, my daughter screams almost all day and has diarrhea seven or eight times a day. Doctor: "Oh, she's a strong-willed child. Get this book about raising a strong-willed child, and it will help."
My son's pediatrician told me the reason he lost language was because I was pregnant and his dad was deploying, so he had regressed on purpose because he was mad at us.
When L was pulling her hair out because she was in so much pain, her pediatrician told me to shave her head. For real.
"Your perfectly eating breastfed child is in the 5th percentile. You need to start feeding her fats. Deep fried foods are best."
I switched offices, and the nurse there told me that they haven't used Thimerosal in over 20 Years. This was 2008. [Editor's note: Thimerosal was voluntarily "removed" from childhood vaccines (not including multi-dose influenza vaccines) starting in 2001, but existing supplies were allowed to be used up and remained on doctors' shelves until well into 2003, and to this day there is no oversight that into how much actually remains in those vaccines.]
Gastro doc says "Oh, you're one of THOSE people." "What kind of people is that?" "One of the Wakefield people." 
"Well, do you think maybe you WANT him to be autistic because of your background?" (I'm a BCBA) when I brought in a completed Asperger's Rating Scale after being told he was so sensory and behavioral because I wasn't "parenting firmly enough, he's speaking in paragraphs at two." (Mind you, they were only about the Titanic or 9/11; no red flags there.)
I called the only pediatric gastroenterologist on my health insurance when J was five. Never got past the receptionist: "The doctor doesn't see children with autism. Their problems are not gastrointestinal; they are behavioral." When J was hospitalized last year, this same gastroenterologist was assigned to us and ended up calling CPS, alleging "medical neglect." [emphasis editor's]
I also got told by his pediatrician "There is no way your son has autism. He is hugging you guys and he knows his alphabet. I have seen autistic kids in my practice; he looks nothing like them. Didn't you know people in high school that were quirky Trekkies? He will be fine." A year later, he got a full-blown ASD diagnosis, and now at age 10 he is clearly ASD. Doesn't even know what Star Trek is.
The pediatrician said to me, "I think your children's health issues are a result of your anxiety problem." I begged him to do the bloodwork anyway: one had mono, and the other had Lyme.
She had a rash around her mouth and I said I suspected food allergies. Doc condescendingly said, "People have been eating food for thousands of years. The chances of her having a food allergy are alarmingly low." Right, 'cause it turned out that she had 31 of them.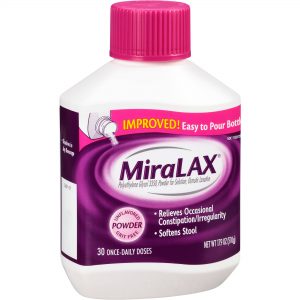 2012 L's  gastroenterologist, when asked for an allergy panel and special diet request for school, "No, it's a big commitment, and I really don't see it making a difference. It would be really irresponsible of you to take him off Miralax."  [Editor's note: "But the way many families use Miralax and its many generic equivalents has strayed far from its original intent. The Food and Drug Administration approved the drug for use only by adults, and for only seven days at a time." Drug for Adults is Popular as Children's Remedy, New York Times]
Chronic diarrhea seven times a day for a whole year was diagnosed as "anxiety due to autism" by a gastroenterologist. And trying a gluten and dairy-free diet to help said diarrhea was harmful to the child because he would lose nutrients.  One week after doing the diet, all diarrhea stopped.
"Since your child is immune compromised, he'll need the flu shot this year."
"You can't heal the immune system."
"He clenches up his entire body at six months old? He's just learning his strength."
"He already has autism; it's not like he can get it again," nurse said to me after I questioned the hepatitis B vaccine.
Took my youngest son to the ER because our doctor told me to. Triage nurse asks why we're there. I told her he'd been running a fever of 104.7 all week that wouldn't come down for any decent length of time even with ibuprofen and that he lost seven pounds.  She said "Are you sure he didn't just get taller? Some parents think their kids lose weight when they grow." 
G had a reaction to his seizure meds. 
ER doc: "It's not hives. See how the rash blanches when I touch it? It's not hives."
Next day at the pediatrician: "Yep, it's hives. See how the rash blanches when I touch it?"
"Try giving him more fiber"—Reply to "He has a bowel movement every five days and screaming painful episodes each time."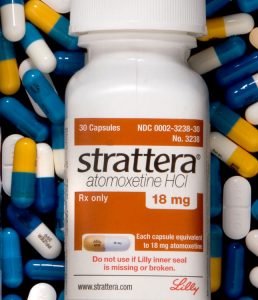 One of my favorites (again before I knew better), my son was put on Straterra, and for the first time ever, started talking about dying. I called the doctor who said, "No . . . it just means he needs more." He doubled the dose. M continued talking about dying even more. I called the psychiatrist and told him I was concerned because I saw that suicide is a possible side-effect. He assured me they just need to find the right dose and upped him again. With that dose, nobody could have a conversation with my son without him talking about dying. Seriously, somebody could mention a kangaroo or paper clip . . . M would find a way to turn it into a death talk. Every single time. Without the doctor's "approval," of course, and with a measure of fear, I stopped Straterra cold turkey on a Friday, and he hasn't fantasized about dying since. [Editor's note: "Some young people have thoughts about suicide when first taking Strattera, or whenever the dose is changed. Your doctor should check your progress at regular visits." Straterra at Drugs.com]
Head circumference went from 25% to 75% between two and four-month well-baby visits. "Oh, we must have measured wrong at his two-month check."
I went from laughing at the absolute absurdity to crying over the sheer negligence.
This is what we're dealing with, folks. And people wonder why I don't trust mainstream doctors.
Got a good one to add to the collection? Comment on the blog.
~ Poppy
For more by Poppy, click here.