June 15, 2018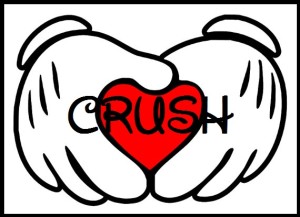 I finally had the opportunity to sit down and go through the TMR auction. Not to sound silly, but I was overwhelmed with pride. First of all, the gals who take their time to manage it all . . . well, they are amazing! It's clearly a lot of work, and each year they do it as volunteers for the sole purpose of one thing: helping families.
Every penny raised always goes to the grant program which helps with the overwhelming costs families face when trying to care for the unique needs of our medically fragile kiddos. That alone is what separates so many of our autism organizations/501c3 from other big charities where you see fundraising efforts are funding fat salaries and wasteful spending. But we are blessed to have so many great organizations built on the work of volunteers making sure the money goes where it should, to those who need it.
That alone is beautiful but isn't what left me in awe; it's the support.
It's every person who looks around their home or business and finds something that maybe someone else would like and offers to donate it, making the auction beneficial times two! Now we are sharing the things we love and things we have found helpful to our own families AND, in the process, are raising money for additional grants. Double the LOVE!
The icing on the cake? The love comes from every direction. Doctors stepping up to offer their time, other charity organizations offering access to their events, businesses offering their services, people offering their goods, just a whole community working together for one goal: to help kids.
That's the whole idea of TMR's grant program, the kids. It's AMAZING!
The thing about TMR that I have always loved is that TMR is you. It's all of us. And all of us can make such a difference.
If you haven't done so, join the auction Facebook group. Donate an item. Bid on an item. Share the links. Donate directly to the grant program. Whatever you can do, please do.
And if you have loved ones or friends or businesses that maybe aren't in our community directly, please share with them how important these events are. Ask them to help, because we all know we can't do it alone.
REMEMBER:
Bidding ends at 9:00 p.m. Eastern time Sunday night!
~ Crush
For more by Crush, click here.